Realme C25Y, Realme Band 2 on sale from today on Flipkart.com, realme.com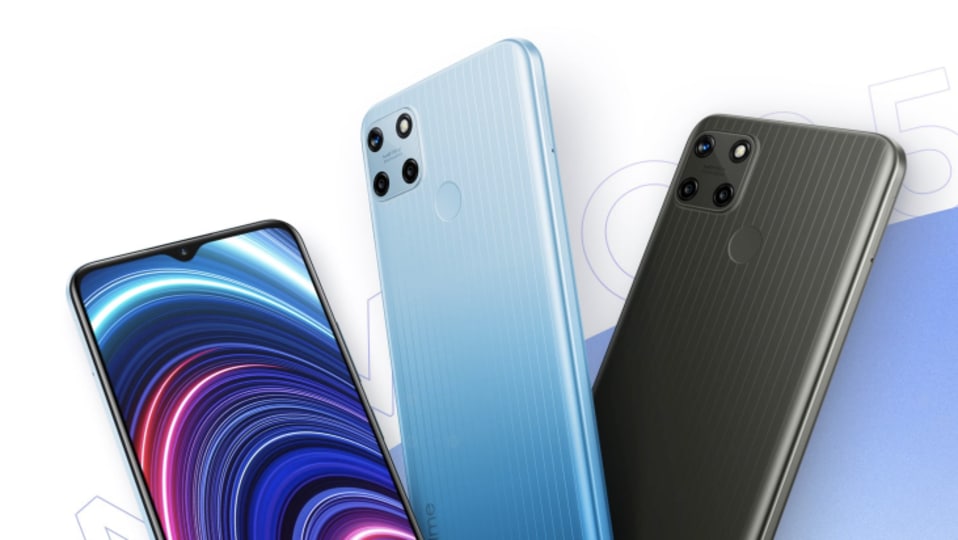 Realme C25Y comes with a 50MP AI triple camera system, 5000mAh mega battery with 18W quick charge. Realme Band 2 features a 3.5cm (1.4") Large Colour Display, Blood Oxygen Monitor, Heart Rate Monitor, 15 Sports Modes. Both will be available for sale starting today on Flipkart and realme.com.
Realme C25Y and Realme Band 2 are on sale starting today from 12 PM. The Realme C25Y belongs to the entry-level smartphone C Series. It is the first C series model to feature a 50MP AI triple camera system. On the other hand, the Realme Band 2 is the latest addition to its AIOT offering. The Realme Band 2, which is part of the company's "1+5+T" strategy, has been rolled out to strengthen Realme's position in the Tech-Lifestyle segment. Both the gadgets will be available on Flipkart.com, realme.com and other offline channels.
Realme C25Y price: The smartphone is priced at a starting ₹10,999 (4GB+64GB) and ₹11,999 (6GB+128GB).
Realme Band 2 price: The gadget is priced at ₹2,999.
Also read: Looking for a smartphone? Check Mobile Finder here.
Realme C25Y specs
Realme C25Y is an entry-level smartphone and it features a 50MP AI triple camera system headlined by a 50MP primary module, alongside a Macro lens and B&W lens.
Realme C25Y comes with a 5000mAh battery that can last for 48 days in standby mode that supports and it also 18W quick charge.
Realme C25Y packs a Unisoc T610 processor with an instant fingerprint sensor, an 8MP selfie camera, a 3-Card slot, and a 6.5-inches large display.
As far as Realme C25Y colours are concerned, then the smartphone is available in two colours - Glacier Blue and Metal Grey.
Realme Band 2 price
Realme Band 2 comes with a 3.5cm (1.4") large colour display. The band's resolution is 167*320 pixels that can display fine-quality pictures and vivid colours. In addition, the highest brightness of the band is 500 nits, allowing users to see even under intense outdoor light.
Realme Band 2 features a Blood Oxygen Monitor and a Heart Rate Monitor; comprising three LED drivers, one photodiode (PD) and one analog front-end, and a GH3011 sensor which supports functions like Heart Rate (HR), Heart Rate Variability (HRV), Peripheral Capillary Oxygen Saturation (SpO2) and make real-time detections. Realme Band 2 packs an advanced sensor, which enables ultra-low power consumption.
Realme Band 2 will come with 15 sports modes which will be later increased to 90 via update. It also comes with a 204 mAh battery that can last around 12 days on a single charge.
The band also features 50 personalized dial faces, smart AIoT control to control IoT devices such as earphones, speakers, light bulbs, etc. and is water-resistant up to 50m.