This site is making NFTs the biggest weapon against unsolicited nude photos
Cyber-flashing very often goes unpunished. To make up for all the wronged women in the world, and there are millions who receive unsolicited pictures every day, a site caled NFT the DP is using blockchain to make a NFT out of the picture and hold cyber-flashers accountable.
Updated on 08 Apr 2021, 06:26 PM IST
in news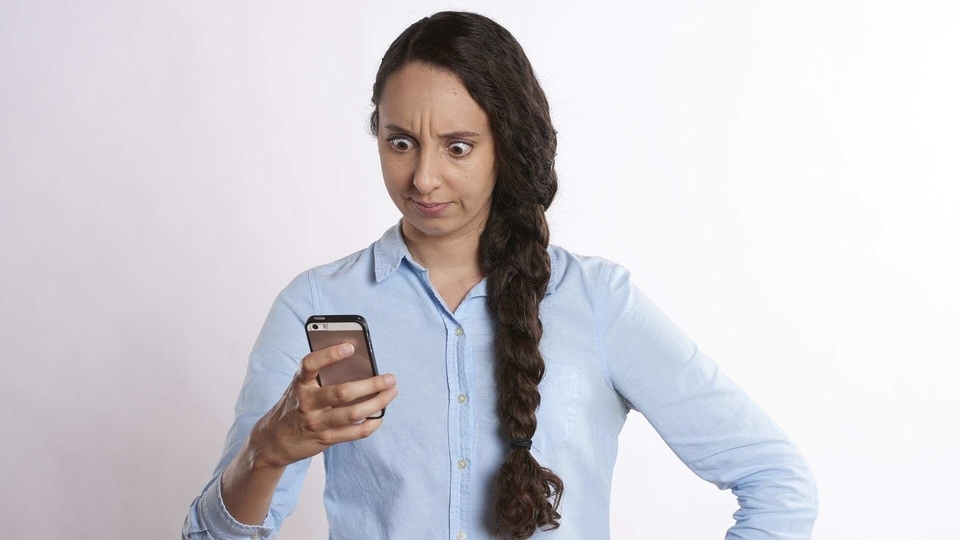 If you've been living under a rock let us tell you that NFT (non-fungible tokens) is the next BIG thing. And the rapid proliferation of this NFT technology has given rise to some very creative applications. The internet has shown us that pretty much anyone can make a LOT of money from a piece of art or even a masterpiece created by AI if one does their research right, as Input Mag points out.
However, there's someone who's actually putting this tech to excellent use. If you don't know what NFT is, read this.
Meet Zoe Scaman. Scaman is a creative strategist and the founder of Bodacious, and she is using NFT technology to get back at men who like sending unsolicited nudes to other people in DMs.
With the help of a duo who goes by the name of Very Serious, Scaman has turned this idea into the website called NFT the DP.
I've figured out a way to stop the Twitter DM bad behaviour

From now on, if you send me an unsolicited dick pic or a shitty message, I'm going to turn it into an NFT, etching it onto the blockchain with your name attached as the artist

You want it gone? You'll have to pay me 😉

— Zoe Scaman (@zoescaman) March 24, 2021
"P*****s. Anyone who shares unwelcome photos of their w**g online must think theirs is a work of art, right? Well now, it can be! If you feel the urge to send a no-context jpeg of your junk, we'll give it the audience you clearly think it deserves, by pinning its wrinkly b**l sack to the blockchain. Yes that's right, we'll mint it as a NFT, for the WHOLE WORLD to see."
Yep, that's what NFT the DP is all about. And it has easy instructions to guide pretty much anyone, you don't need to be a tech wizard for this, to turn those unsolicited pictures into cash.
Scaman admits that the idea isn't originally hers, she was inspired by a post she saw on an NFT community Facebook group.
NFT the DP is not a software solution and it doesn't exactly do the (dirty) work for you. It guides you through a series of instructions that takes you through the process of how to mint an NFT by using two readily available software - MetaMask and Mintable.
And for those whose unsolicited pics have been turned to an NFT by a pissed-off receiver, the site also tells you what to do. However, as it should be, the instructions for this are more obscure and suitably taunting - you essentially pay for the NFT, if you can afford it, and then send it to a burner wallet.
What if you cannot afford it? Ah, too bad, sir.
If you think what Scaman and Very Serious are doing is a bit too harsh, you are wrong. There is nothing remotely nice about receiving unsolicited nudes, so, as they say, keep in on your pants. There's a reason it's called cyber-flashing and it is harassment. In fact, it is so rampant that it has been given a proper name.
And despite being rampant, there are no laws that explicitly ban this 'practice' in most parts of the world. In most reported cases, law enforcement uses general public decency and anti-harassment laws to cover it. However, given all this, Scaman's project "also stands on shaky ground, given that revenge porn laws vary greatly by locality".
NFTs to battle cyber-flashing? Who would have thought! But one must do what they can, right?