What was VAIO thinking launching a Windows phone?
Japan's VAIO corporation just launched a Windows 10-powered smartphone for approximately ₹ 29,000 ($424)
04 Feb 2016, 01:52 PM IST
in news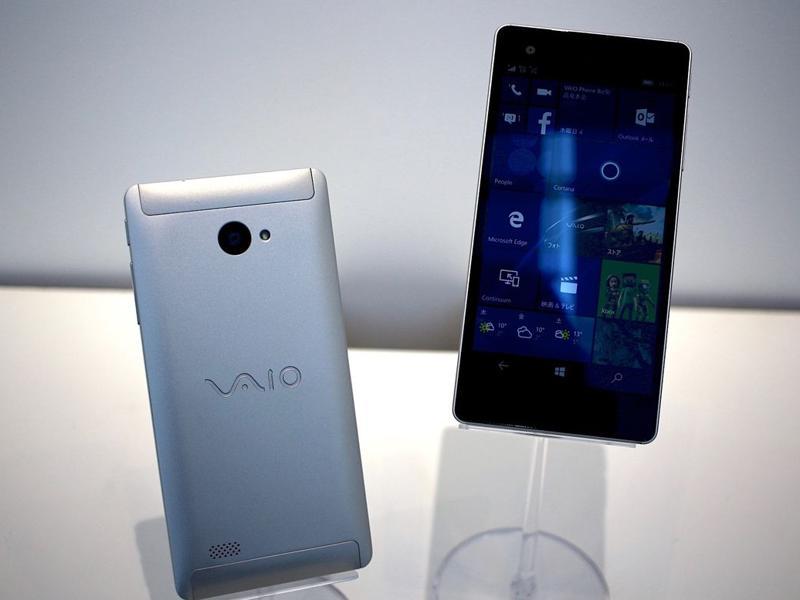 Japan's VAIO corporation just launched a Windows 10-powered smartphone for approximately ₹ 29,000 ($424). The question is: Why?
It doesn't make sense. The VAIO Corporation, in case you don't know, was formed in 2014 after Sony decided to cut loose its once iconic laptop and peripherals business. The company has since, well stumbled. It has not been selling laptops globally like it did when it was with Sony and was thinking of joining Fujitsu and Toshiba to open a new laptop business.
Microsoft, well, has been fighting a losing battle to stay in the smartphone race with rivals Apple and Google. When it declared its earnings for the second quarter of 2016 last week, Microsoft said that sales of the company's flagship Lumia phones had fallen substantially. Sales of Windows Phone handsets have fallen by almost half compared to the same period last year. And from October to December 2015, Microsoft sold just 4.5 million handsets, compared to 10.5 million handsets during the same time frame in 2014. As a point of comparison, Apple sold 74.7 million iPhones in the same period.
Currently, Windows Phone market share now stands at approximately 2.6 percent compared to 82.3 percent of Android and 13.4 percent of iOS.
To add to the misery, Microsoft's chief financial officer Amy Hood also added that its phone revenue will continue to decline substantially in the coming quarter.
The writing's on the wall: Windows Phone is dead. Developers aren't writing apps for it, and even Microsoft's latest high-end flagships, the Lumia 950 and the 950XL, are failing to generate any excitement around the platform.
Windows 10 Mobile, meanwhile, has suffered a series of delays -- which means that the VAIO Phone Biz -- yes, that's actually what the phone is called -- will run an unfinished beta of the operating system that might be riddled with bugs.
The new phone, which VAIO says will support Windows Continuum , features a 5.5-inch full-HD (1080x1920 pixels) display, a Qualcomm Snapdragon 617 octa-core SoC clocked at 1.2GHz paired with 3GB of RAM, and 16 GB of inbuilt storage expandable to 64 GB.
It will also have a 13-megapixel rear-camera and a 5-megapixel front-facing sensor, supports 4G LTE, 3G, Wi-Fi, Bluetooth 4.0, and other standard connectivity features.