WhatsApp, Messenger may join hands to take on Apple and Google messages
With Facebook gearing up to let WhatsApp and Messenger speak to each other, Apple and Google might have something to worry about.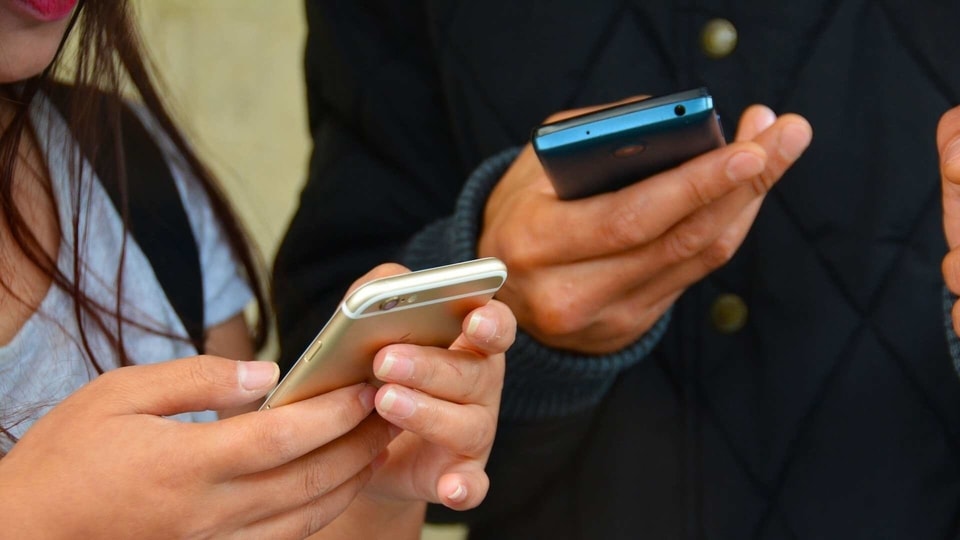 As the world continues to battle with Covid-19 this year, in the domain of messages, the biggest tech names in the world are setting up to battle each other for the billions of users across the world. There are major updates on this front coming in for almost all the platforms this year - Apple is getting the iOS 14 update which is going to come with features that will target WhatsApp, Google is working on adding end-to-end encryption to RCS messaging and thereby closing in on the security issues it faces as compared to both Apple and WhatsApp.
However, it looks like Google and Apple will have to try harder to keep up with Facebook as far as messaging platforms are concerned.
While Facebook's Messenger and WhatsApp are joint leaders in the messaging space, the latter surges ahead thanks to it being simple to use and secure. WhatsApp is currently used by almost 2 billion users worldwide but Facebook's original messaging platform, Messenger, is not too far behind with 1.5 billion users.
Facebook has been mulling the concept of linking both its messaging platforms together for a while now, but it is yet to do anything about it. While there are significant overlaps between the two user bases, WhatsApp is the preferred platform for Facebook to take on all its messaging opposition. All the more since Messenger is not encrypted yet. Facebook has confirmed plans of fixing this but it seems to be taking some time.
Google and Apple have an advantage over Facebook as far as their integration into the globally "ubiquitous SMS messaging" is concerned. SMS, right now, is used worldwide, operated by all mobile networks, but very insecure - but it ensures that both Apple's iMessage and Google's Messages can run cross-platform using native apps. Unlike Messenger and WhatsApp that needs its own apps installed.
Facebook Messenger to allow the communication with WhatsApp

First hidden tracks show the possibility to communicate with a WhatsApp user from Facebook Messenger.https://t.co/kxjsPGpDJJ

This feature isn't available yet.

— WABetaInfo (@WABetaInfo) July 6, 2020
But there's possible a solution of sorts in the works. According to WABetaInfo, a new code 'buried' inside Facebook Messenger suggests that the platform is preparing to "accept messages from WhatsApp users". While this will not have the same effect as an SMS which everyone has on their phones, many users who might not be using WhatsApp might have Facebook on at least one of their devices and this will let these messaging platforms talk to communicate with each other.
WABetaInfo explains in its post that Facebook can understand is an user has a certain WhatsApp contact blocked, it can understand push notifications and the details of the chat like phone numbers, message counter etc, but not its content or profile pics of the contacts involved or the members in the group.
For interoperability between Messenger and WhatsApp to come into being there are some initial issues that have to be dealt with - the primary being encryption. Messenger is not encrypted by default so a message from WhatsApp to Messenger or Messenger to WhatsApp will have to run with Messenger's "secret" functionality and expand the use of encryption or "step outside WhatsApp's end-to-end Signal protocol encryption". Since Facebook has promised end-to-end encryption across its platforms, either of the security options could be used.
The database for this Messenger and WhatsApp, which is currently under development, looks like it will be held locally but there is always a chance that it might be offloaded to a server. And since this is Facebook we are talking about, it is highly likely that it might be used as a marketing data source in which case it is also likely that you will disable the feature. As WABetInfo points out - if you don't trust Facebook, this option might be useful.
The decision to link Messenger and WhatsApp comes just after Facebook integrated the Messenger Rooms video conferencing feature. This can be launched and accessed from WhatsApp. With messaging and video calling being two of the most used apps these days, Facebook realises that monetising such platforms has tremendous potential.
If and when this buried code finds its way to the millions of users across the world, and just in time for WhatsApp bringing in multi-device access - it's a serious challenge for Apple and Google.
It does not look like WhatsApp is going to compromise on its security any time soon and the only place where there is some work still left to be done is the fact that WhatsApp's end-to-end encryption does not extend to cloud backups of chats and media. And WhatsApp is working on fixing this too.
The battle of the messaging platforms is on.
(source)
Follow HT Tech for the latest tech news and reviews , also keep up with us on Twitter, Facebook, and Instagram. For our latest videos, subscribe to our YouTube channel.
First Published Date:
07 Jul, 08:34 AM IST
71594090665003
NEXT ARTICLE BEGINS