Windows 11 on Samsung laptops to look NEW! Just like One UI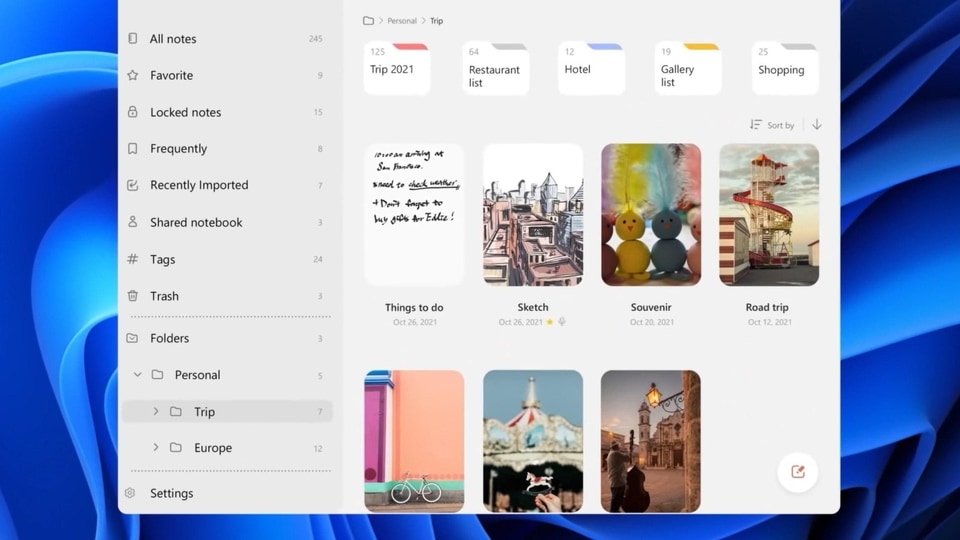 Yes, Samsung will offer a customised version of Windows 11 on its Galaxy Book laptops running Windows. The company has already given a glimpse of the same.
From the good old days of TouchWiz UI to the modern and sleek One UI, Samsung Galaxy smartphones have always offered the most customised experiences. Samsung now wants to extend that to its laptop too by customising Windows 11. Not a drastic overhaul like its One UI skin on Android but the changes are different enough for die-hard Windows fans. Samsung is calling it the One UI Book 4
Samsung recently released a video regarding its customised One UI 4 experience and through the several slides, it gave us a glimpse of the One UI interface on its Windows laptops. It is the same Windows 11 that we have seen so far but users on Samsung's Galaxy Book devices will experience a different interface.
Samsung One UI Book 4 for Windows laptops
Although we haven't seen the new interface in person, the One UI Book 4 seems to be a mild redesign of the Samsung settings menu and Samsung Notes app. Samsung is also going to offer a customised Gallery app that resonates with the ones on the Galaxy smartphones.
Samsung highlights that it wants to make you feel like a part of the Galaxy ecosystem with the software, similar to what Apple does with its iOS, iPadOS, and macOS devices. For those using Windows since a long time, this isn't new as other laptop makers have often put up their customised app experiences.
Of course, you can completely ignore all of Samsung's One UI stuff and continue to rely on the old Windows alternatives. Samsung will bring the One UI Book 4 experience to Galaxy Book Pro 360, Galaxy Book Pro, Galaxy Book Flex2, Galaxy Book, and Galaxy Book Odyssey, none of which are available in India.
Meanwhile, Samsung hasn't give a date as to when can we expect to see a stable version of the One UI 4 experience based on Android 12. The Galaxy S21, Galaxy S21 Plus, and Galaxy S21 Ultra will be the first Samsung devices to get the new Android 12 based update, followed by the Galaxy Z foldables and older Galaxy S series devices. The update will eventually trickle down to the popular Galaxy A and M series phones in the coming months.