Xiaomi Mi Air Purifier 2S, Mi Home Security Camera 360 review: Smart home products in your budget
Xiaomi Mi Home Security Camera 360 is affordable and easy to set up. With talk back, full HD livestream and 360-degree motion sensor, Mi Home Security Camera 360 is quite useful as well.
Brand: Xiaomi
Products: Mi Air Purifier 2S, Mi Home Security Camera 360
Price: ₹8,999, ₹2,699
Rating:4/5
Smart homes may be big in the West but in India they are still at a nascent stage. The fundamental challenges are price and penetration of broadband connectivity. But it hasn't stopped brands from experimenting in the segment. While telecom major Reliance Jio has already announced a bunch of products, Xiaomi is also betting big on "smart home" solutions.
Late last month, Xiaomi unleashed a new "smart living" portfolio featuring air purifiers, smart security system, fitness bands, and smart TVs. We have already reviewed Xioami's new Mi Band and smart TV. Let's take a closer look at Xiaomi's other two smart home devices - Mi Air Purifier 2S and Mi Home Security Camera 360.
Xiaomi Mi Air Purifier 2S
It is not the first air purifier from Xiaomi in India. The third-generation air purifier comes days ahead of Diwali when there usually a spike in air pollution.
At ₹8,999, Air Purifier 2S is among the most affordable smart air purifiers in the market right now. The new Xiaomi air purifier comes with some really smart features. For starters, it has an OLED digital display that shows you temperature, PM levels, and humidity. It also shows the mode (automatic or manual).
Getting started with Mi Air Purifier 2S is quite easy. You need to download the Mi Home app on your phone (Android or iPhone). Log in or sign up with the application with your credentials. Tap on the plus icon on the right top of the screen and select the Mi Air Purifier 2S. The device will automatically show up on search screen. Follow the on-screen instructions which includes pairing the device with your home broadband. If you already own a Xiaomi phone, you just need to scan the QR code printed in the documents bundled with the box.
Mi Air Purifier 2S is quite impressive for its price point and doesn't take much space. The OLED panel comes with automatic brightness adjustment that changes the screen brightness depending upon the ambient light.
Mi Air Purifier 2S is said to detect particles as small as 0.3 μm and instantly displays the quality index on the screen. During our usage, Air Purifier did quickly change the AQI whenever there was high amount of indoor smoke. The fan speeds change depending upon the air quality indoors.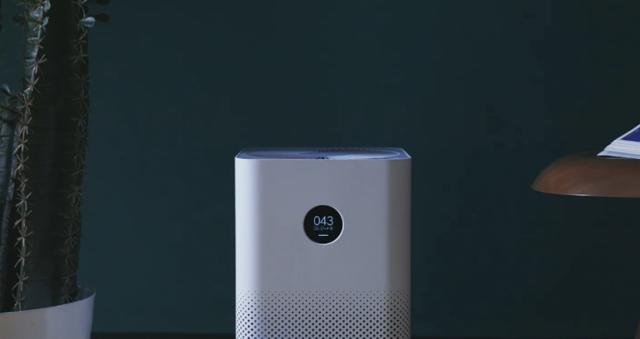 Xiaomi Mi Home Security Camera 360
Mi Home Security Camera 360 is quite an interesting and useful device. Priced at ₹2,699, Mi Home Security Camera 360 can rotate the lens in 360-degrees (horizontal). It supports full HD resolution live streaming, infrared night vision, and motion detection as well. While you can put it anywhere in your house, the Security Camera 360 can also be wall mounted.
Controlled via Mi Home app, Mi Home Security Camera 360 works really well and instantly brings in the live feed. You can even set the live stream quality to automatic for smoother streaming.
The Home app gives you the option to playback and save contents on your phone. The device comes with microSD slot for local storage.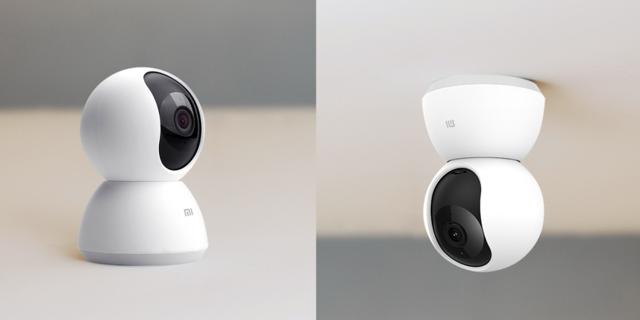 The app features an on-screen joystick to control the motion of the security camera.
The highlight of Mi Home Security Camera 360 is the ability to talk back. Just tap on the voice call button within the Mi Home app to talk. You can also hear from the other side. The feature comes in handy if you have placed it on the front door and want to check before opening the door. Also, if you have a pet or someone in home you want to keep an eye when you're out, the camera is quite useful. It is also quite simple to set up unlike installing the complicated CCTVs with slightly lesser smart features.