Xiaomi rolls out MIUI 9.5 Global Stable ROM for Redmi Note 5; here are the new features
MIUI 9.5 comes with new UI changes along with improvements and bug fixes.
02 Apr 2018, 02:24 PM IST
in news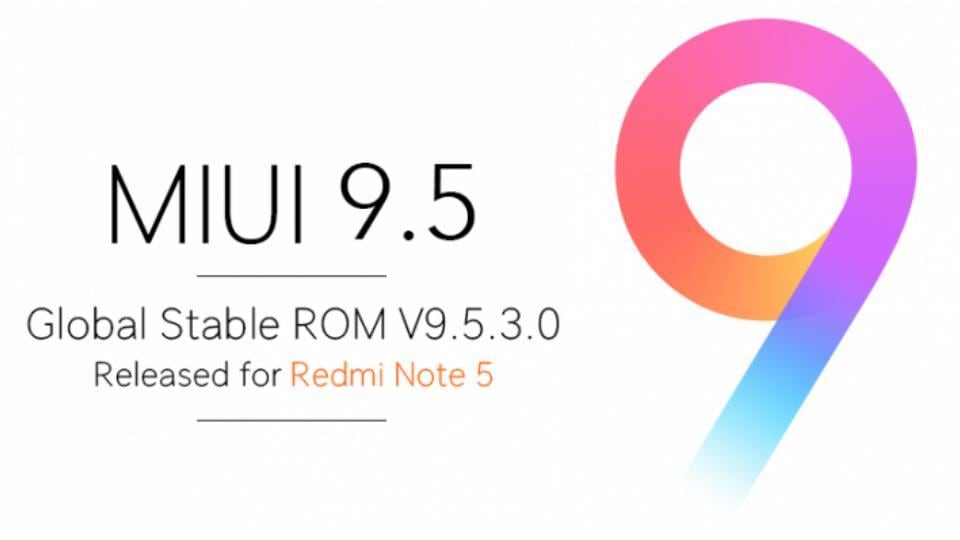 Xiaomi has rolled out the latest update to its custom ROM MIUI 9 for Redmi Note 5. The update, MIUI 9.5.3.0 NEGMIFA comes with UI changes and performance improvements.
Xiaomi launched the Redmi Note 5 and the Redmi Note 5 Pro in India last month.
The ROM upgrade applies to Redmi Note 5, for which you must have received a notification. If not, you can download the update by going to Settings > About Phone > System Updates.
MIUI is Xiaomi's custom ROM is based on Android. Redmi Note 5 runs MIUI 9 based on Android 7.0 Nougat. Here's a look at all the changes and improvements that come with the new update.
Mi Mover
Interrupted transfers in Mi Mover can be resumed without having to start over in the new MIUI 9.5. Users can also transfer apps with or without app data through Mi Mover.
Mi Browser
The browser's start page has been revamped and performance optimised. The position of the search bar has been adjusted, and the browser's kernel optimised. There are now quick search options on Mi Browser with MIUI 9.5.
Fixes
The problem with system launcher—which kept stopping after adding or opening widgets—is now fixed. Other fixes on the MIUI 9.5 include ones for the settings menu force-closing when new apps are installed, and system launcher apps which stopped working.
What's New
You can now add photos to favourites in Gallery and optimise local storage to free up space on your smartphone. MIUI 9.5 also allows users to select custom covers for albums with people, and photos stored in Mi Cloud now have automatic downloads. Lastly, scrolling screenshots can now be cropped.
Mi Apps has a revamped homepage, and its visuals and UI effect are highly enhanced. New users will also get must-have recommendations on Mi Apps. Screen recorder on MIUI 9.5 has new options for sound recording.
More UI changes include a new format for floating notifications in landscape mode, optimised for full-screen displays.
You can also quick dial a number by pressing and holding a button on the phone's dial pad.
Optimisations, adjustments
The notification shade now has improved. The Bluetooth switch responsiveness has also been improved. Xiaomi has adjusted theme details on MIUI 9.5, and the home screen which wasn't displayed correctly after switching back to default theme.