Hey, bud! How does 2021 sound to you?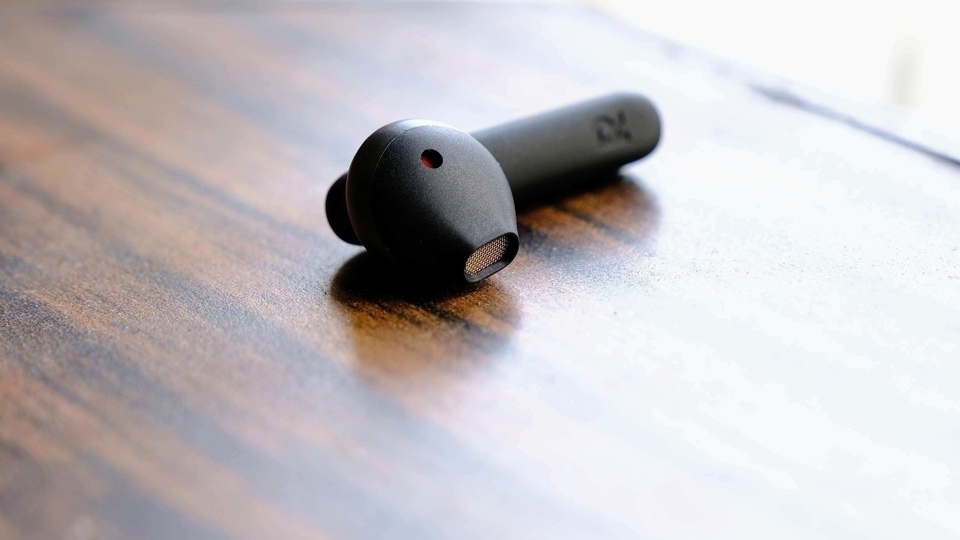 We got in touch with IDC, Sony, Xiaomi and Realme to talk about the future of TWS earbuds market in 2021, and the challenges that brands can possibly face. Here's what they have to say.
'Exceptional' is how International Data Corporation (IDC) defines 2020 for TWS earbuds market in India. It might sound a bit surprising considering 2020 was the year of pandemic and we saw companies scaling down to survive in India and other parts of the world. So, amidst all this, how come the wireless earbuds market grew by 10 times?
IDC's Associate Research Manager, Jaipal Singh says that "correction in the average selling prices, the resurgence of Indian brands, increase in virtual calling, and entertainment consumption" were the key reasons why the market thrived. And the potential for growth is still massive. "As India's earwear market started getting organized and users started giving due importance to the audio experience, it provides a huge opportunity for all brands to leverage the astonishing growth for the next two years," said Singh to HT Tech.
So, since the market grew last year, it is only natural for tech companies to push for more sales in 2021. And yes, there is a plan for that. We asked Sony, Xiaomi and Realme where they will focus and where they might face challenges this year. Here's the answer.
Also read: Sony WF-1000XM4 earbuds: Here's the first-ever leaked image
The focus and trends
Sony being one of the popular companies in the earbuds market, thinks there will be three pillars this year when it comes to trends in earbuds in 2021. "Best quality sound output, good call clarity and long battery life are the three aspects that will remain core to consumers' requirements from the Truly Wireless segment," says Mani B, Product Manager, Audio Business at Sony India. "Any compromise to any of these three features are likely to impact the product's acceptance by consumers."
He adds that value addition just adds to the overall value to the aforementioned key elements. We are talking about features like Noise Cancellation, touch sensors and Artificial Intelligence. However, on a broader level, the Japanese tech giant is focussing on four key segments this year - wireless soundbars, party speakers, truly wireless earbuds and noise cancellation headphones.
But on the other hand, Xiaomi has "audio, video and sound management" in its list of key trends for earbuds. "In addition, due to the increase in indoor activities, with consumers spending
time recreating and watching content, companies will work towards introducing technologies such as HD audio and ANC at an affordable price point," said Mi spokesperson to HT Tech.
However, the company's focus will stay "on the larger category of audience who are looking to buy products across categories at an affordable price point."
Xiaomi's arch-rival Realme has a slightly different plan though. Realme India and Europe's CEO, Madhav Sheth says to HT Tech that Active Noise Cancellation (ANC) can be one of the most "sought after" trends in 2021 when it comes to TWS earbuds. However, that is not all. "Consumers have also become more conscious about the design and feel of the products they use and are looking for something that matches their personality. Therefore ensuring an ergonomic product design will also be crucial." And as far as the 'focus' factor goes, Sheth says that "we have received a high demand for speakers and affordable ANC, Active Noise Cancellation earphones, hence we are working towards that."
The tough part
While brands do see the selling points for earbuds in 2021, they have to face some challenges too. From the looks of it, some are completely new and some are tied to 2020. IDC's Singh says "2020 saw the emergence of many small companies making big in India's earwear category. However, the biggest challenge that they will face is to compete against the in-house R&D and marketing spend of China-based vendors which are aggressively targeting India's TWS market."
Also read: Third-generation Apple AirPods with case leak in an image, here's what you can expect
But this is not it, companies would also need to search for options to assemble their devices in India. "Brands that are more upbeat with these market changes will sustain and leverage the growth in 2021," adds Singh.
Sony takes Covid-19 as a short term challenge this year as it has affected the footfall in the offline stores. "Although footfall has been increasing steadily in the past three to four months, it has still not reached the pre-pandemic level," adds Mani B. The company is also banking on the vaccine, which when comes to India, will push offline sales more.
However, long term challenge deals with building a premium market in segments such as soundbars and headphones.
For Xiaomi, the keyword is 'differentiation'. "With this segment becoming intensely competitive, differentiation could become tougher for brands and companies will have to diversify their portfolio and bring in products across price range," adds the spokesperson.
While this is just one part of it, the second challenge here is to educate users about the various features and pushing them to buy newer products.
"The difference in the quality and the features available across price points is enormous and companies will eventually have to move towards the premium segment in the market. With first-time buyers looking at upgrading, companies will have to spend time educating consumers about multiple features and capabilities, thereby trying to move them to adapt to newer products."
Realme's Sheth thinks catering to a diversified demand across price ranges, is a key challenge. This comes in addition to consistent rivalry from other brands. However, in the long term, Sheth is optimistic since the company's tech in TWS and the design has earned them "good word of mouth and brand value."
The year 2021 definitely seems promising considering how brands are largely focussing on both new features and different price points. We may also see brands expanding offline as well since the situation is coming back to normal. "brands that were heavily present online will soon start expanding their presence in the offline channels by enrolling in some large format retailers, and later, expanding to mom-and-pop stores," says IDC' Singh.
However, what will be interesting to see is if the TWS earbuds market is able to take over the neckband category, since the latter dominated the earwear category in 2020. So, those users who are upgrading from neckbands to earbuds, might be a potential market brands could be looking forward to. Let's wait and watch.