Apple Watch Series 6 review: How do you make something good, better?
The Apple Watch Series 6 is a great device, I cannot say that enough, but it isn't a huge upgrade over the Apple Watch Series 5 except for the Blood O2 reader.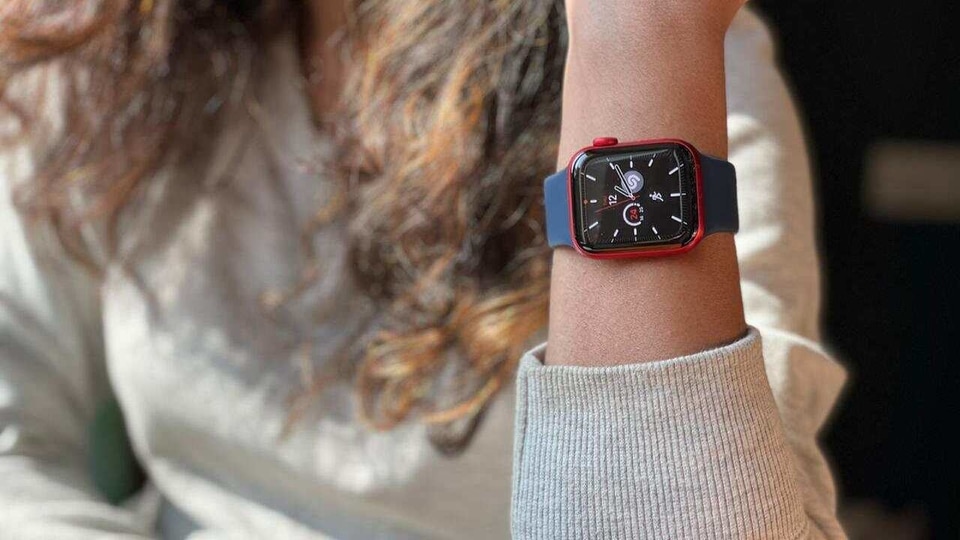 Brand: Apple
Product: Apple Watch Series 6
Key specs: Blood oxygen level and ECG monitor, Always-on Retina display, gyroscope, accelerometer, altimeter, GPS, GNSS, compass, 50 mts water resistance, S6 SiP with 64-bit dual-core processor, W3 and U1 (Ultra Wideband) chip.
Price: Starting from ₹40,900
Rating: 4/5
The Apple Watch is hands-down the best smartwatch you can buy today, at least for iPhone users. The app support is great, the ecosystem all tie in and Apple keeps adding these features — at both software and hardware level — that makes this device worth splurging on.
However, if you were to ask yourself why you need a smartwatch in the first place, and your answer is - well, you don't - then you honestly don't need an Apple Watch either.
If you do think you want one though, then this is the one to go for. Which is great news for Apple since most of its users believe in and often invest in the whole ecosystem. And since things at Apple 'just work', it altogether makes sense, as long as you have the capital.
The Apple Watch Series 6 isn't a huge upgrade over what the Apple Watch Series 5 had to offer. Sure, this has the Blood Oxygen monitor and a different sensor array on the back that allows the measurement of blood O2 levels. But other than that, the other 'upgrades' are so minimal that you will tend to not even spot them.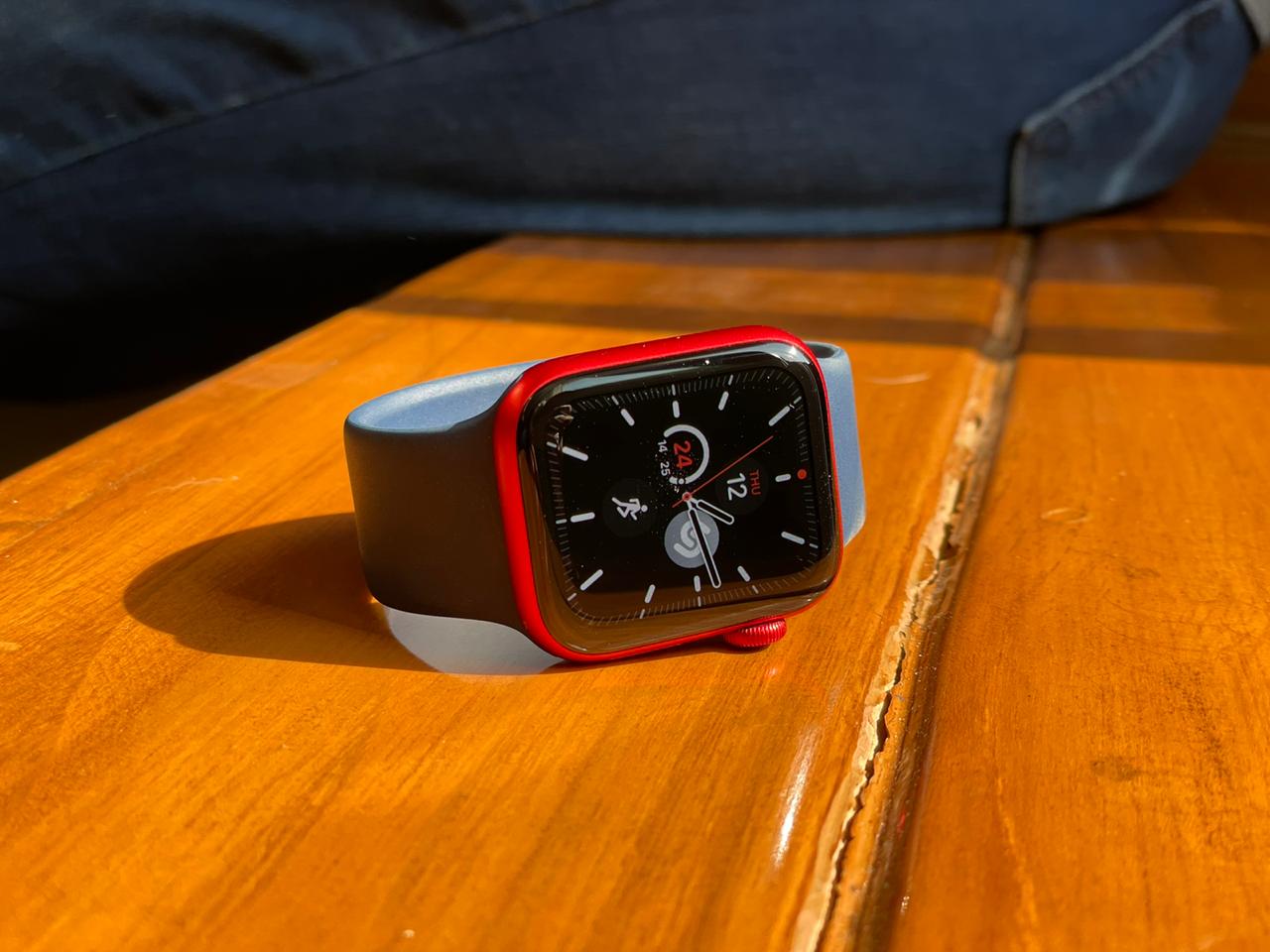 For example, the OLED Retina Display is 2.5 times brighter on the Apple Watch 6 as compared to the Apple Watch 5. This, theoretically, makes it easier to read the screen better under sunlight.
Then, the Apple Watch 6 comes with a new processor, the S6 SiP (system-in-package), which is 20% faster than the predecessor. This makes everything on the watch super smooth to use — from opening and closing apps to navigating through them, along with all other actions the wearable permits.
Both of these improvements make sense on the spec sheet but do not make a noticeable difference. The Apple Watch 5 already worked so well that it's honestly hard to understand how one can make a special case for the Apple Watch 6. For those using the Apple Watch 3 or 4, the Apple Watch 6 is a recommendable upgrade, because of the ECG and Blood Oxygen monitor.
There's a case to be made for the Apple Watch's health features. We know it has saved lives. We spoke to a gentleman whose father's life was saved thanks to the ECG readings on his Apple Watch 5, you can read the full story here.
Given the current pandemic, if a wearable can remind us or alert us about a health issue that needs monitoring, that's fantastic. A feature like a blood oxygen monitor is useful if you take readings often enough and know what to do with the data.
Readings of blood oxygen levels lower than 95% is a sign of trouble and an indication that you should speak to your doctor.
Unlike the ECG and heart-rate sensors, the Blood Oxygen monitor on the Apple Watch 6 was a hit-and-miss. To be able to track the levels, you need to keep your wrist flat on a surface and give the app 15 seconds. I found the app telling me quite a few times that it was unable to take a reading and I ought to try again. It also needs precise placement of the watch on your wrist and will fail if the position is changed.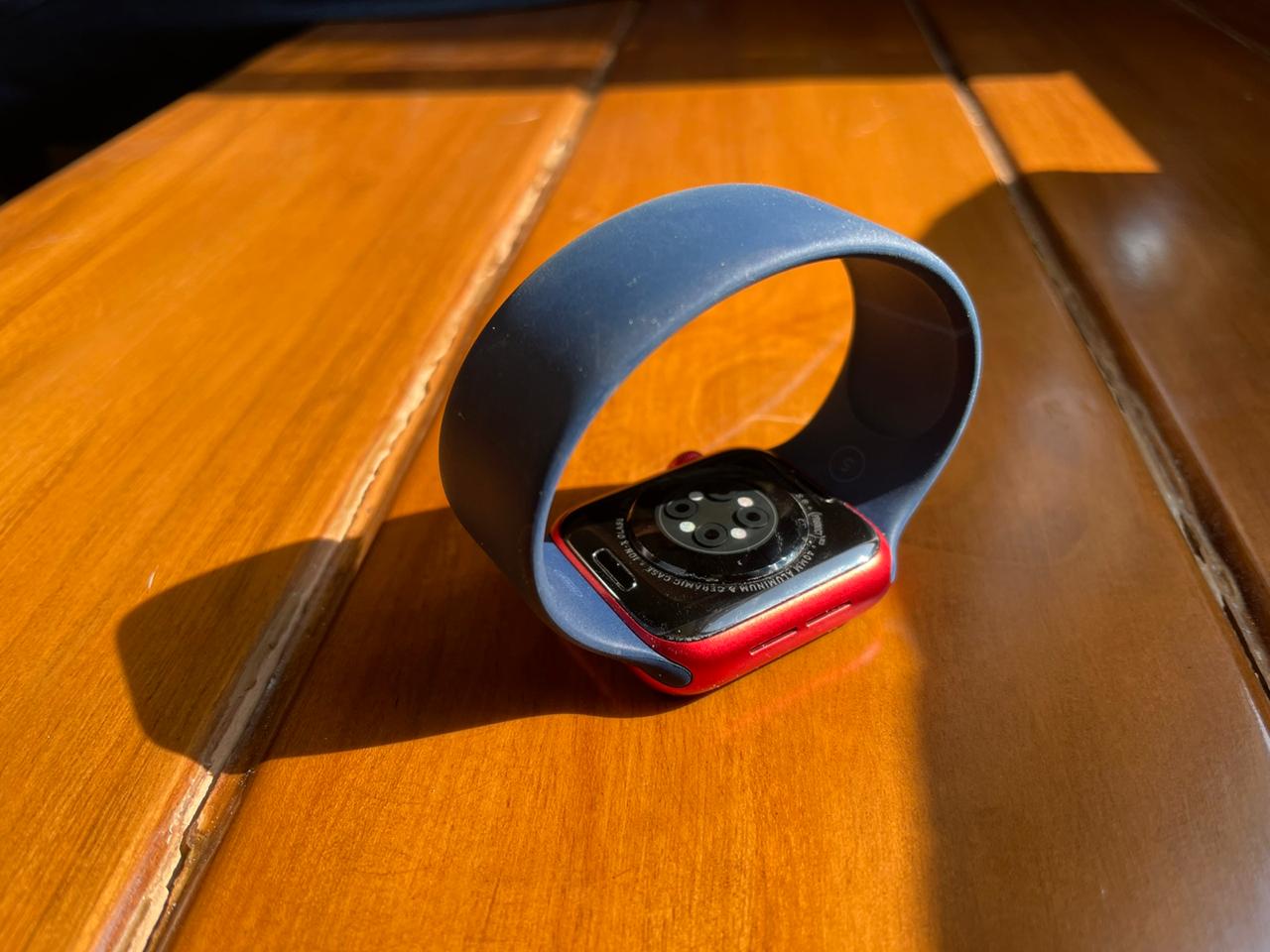 If you own a pulse oximeter that's used on the finger, the readings between that and the Apple Watch 6 are only fractionally different. However, like the ECG readings on the watch, the blood oxygen levels are also not something that is medically certified. You can use these readings to reach out to the doctor, but post that, proper medical tests will have to be run. To be fair, Apple has said that the watch is not a medical device.
But given that we cannot just cavort into a doctor's chamber nowadays unless strictly necessary, you wouldn't mint a heads-up on health issues, would you?
There is an inherent problem with health data on smartwatches, including Apple's. The regular user will never know what to do with the data - be it heart-rate during a workout, calories burnt versus active calories, ECG readings or the new Blood O2 levels. Even sleep data.
You need a trainer or a doctor to tell you how and what you can read off this data and use it to your advantage. Many of us have smart watches, but not many of us have private trainers or physicians/doctors that we can consult frequently for help.
Speaking of sleep data, I really wish Apple would give slightly more in depth readings like light sleep, heavy sleep and REM like Garmin does (even the Mi Watch Revolve for that matter) - but then it's like having data and no idea what to do with it. However, I rarely wear my Apple Watch (or any other smartwatch) to sleep because I find it uncomfortable.
The Apple Watch 6 worked almost through two straight days for me on a single charge but over those two days I didn't use the Fitness app like I usually do, and I also don't use the always-on display. With that on and a session at the gym, the Apple Watch gave me about a day's battery - which is how it is supposed to be.
The review unit I received was the Product(RED) 40mm version and I swapped the normal silicon bands it came with for the Deep Navy Solo Loop. The Solo Loop is the new addition to Apple's band repertoire this time and comes in a bunch of colours.
The Solo Loop is actually super useful in a lot of ways because you can pick your exact wrist size before you get one, which allows the Apple Watch to sit more snugly on your wrist and hence track vitals better. I've found the Solo Loop to be more comfortable than the normal silicon strap simply because it was not too tight.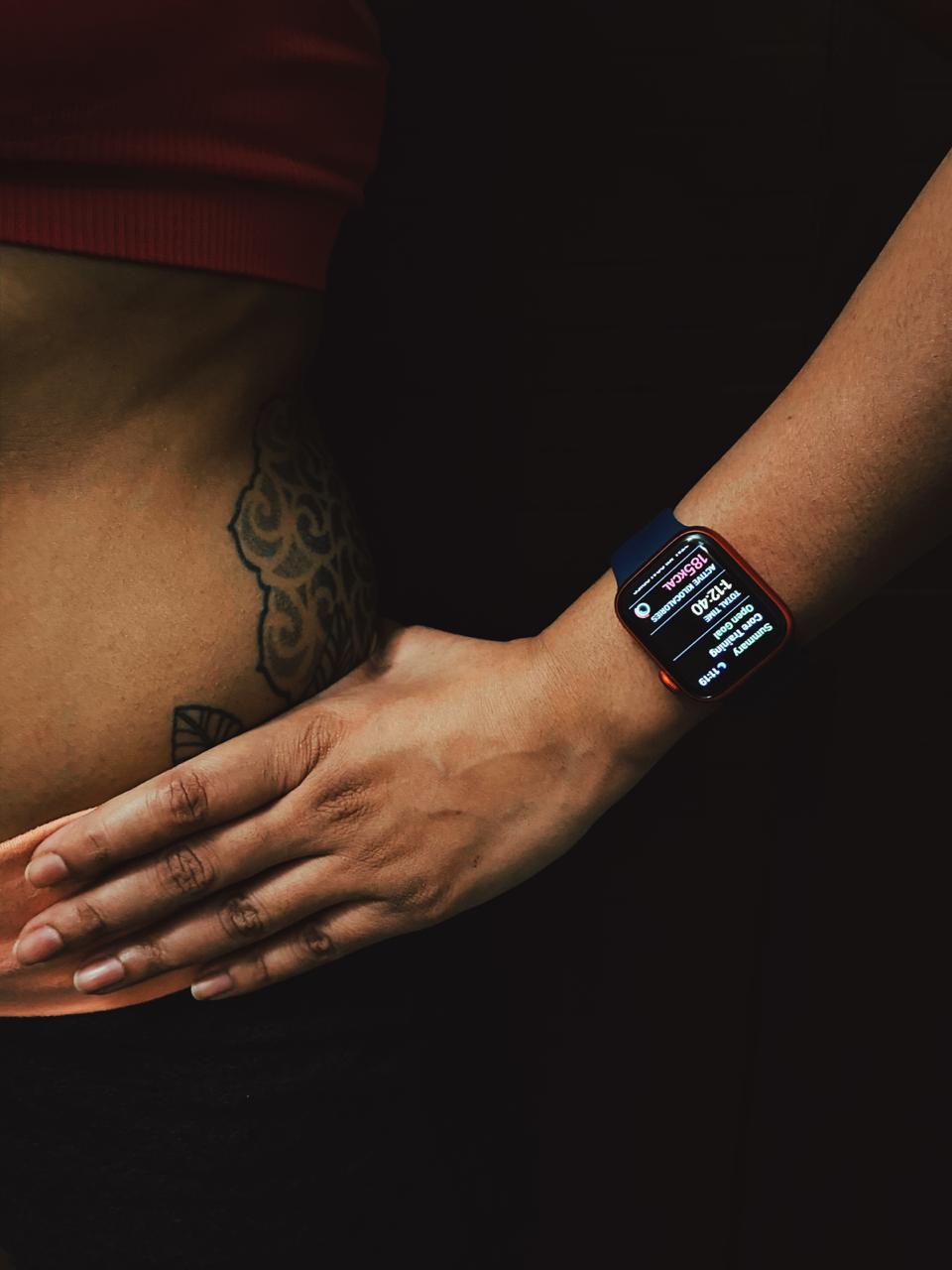 It's best advised you go to a store to check the size before you get one, and since right now it is not possible, Apple has a measurement strap that you can print out and use - use it. The Solo Loops retail for ₹3,900 a pop so it's wise to get your size right. You can use the Solo Loop on older Apple Watches too, it's not exclusive to the 6.
Apple introduced the Family setup alongside the new Apple Watch that allows you to buy an Apple Watch for a child or an older family member even if they do not have an iPhone. Those watches can be paired to your iPhone and you can also set restrictions on them. It also makes the whole business cheaper. In this case though, I can see parents/care-givers opting for older (and cheaper) Apple Watches or the Apple Watch SE which is cheaper than the Apple Watch 6.
This makes you wonder if Apple is looking at a future where a watch can be used without an iPhone entirely, also, a future where it's more about additional small software upgrades rather than significant hardware/design ones. Reports have it that Apple is looking at features that help with anxiety and even PTSD-related nightmares. For a smartwatch that can already do SO much and so smoothly, this gets even better.
However, the Apple Watch is not cheap, the prices this time start from ₹40,900 for the Series 6 and from ₹29,900 for the Apple Watch SE. Not everyone can afford one even though it might be the best smartwatch out there. And it's never going to get very affordable.
So if you are going to ask me whether you should buy the Apple Watch 6 or not - I'd say, sure, if you have ₹41,000 to spare. If you want to have the latest watch just because it is the latest, go for it. It's a great device, I cannot say that enough, but it isn't a huge upgrade over the Apple Watch 5 except for the Blood O2 reader. Buying a finger-based pulse oximeter is cheaper if that's the one thing you need.
If it's a no for you on these two counts and you have the Apple Watch 4 or 5, the Apple Watch 6 won't change your life.
How do you make something good, better?
You really don't, not even Apple.