Fossil Hybrid HR review: More watch than smartwatch, and that's great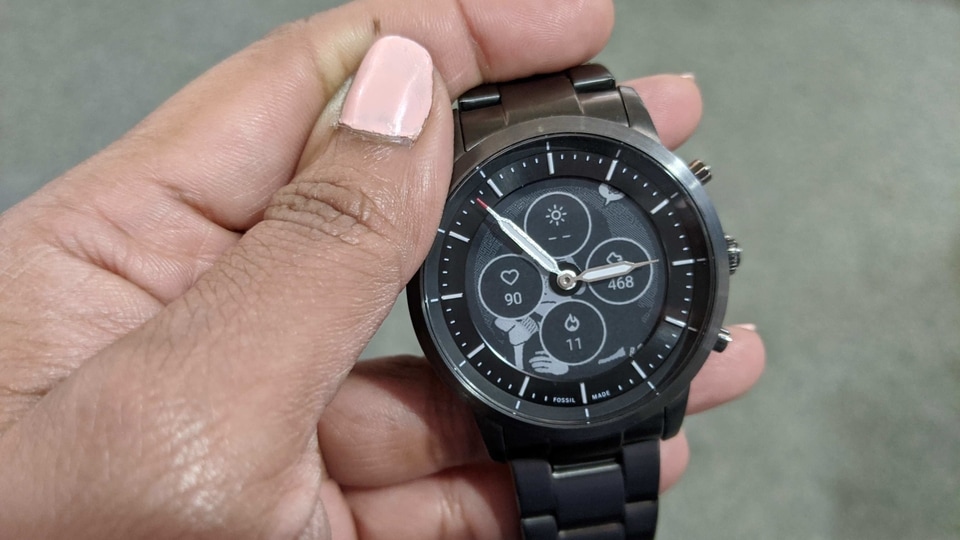 If you have the money and really want to buy a smartwatch, I'd recommend the Fossil Hybrid HR. It's more watch than a smartwatch and that's what really works for it.
Brand: Fossil
Product: Hybrid HR smartwatch
Key specs: 42 mm dial, accelerometer, heart rate sensor, water resistant to 3 ATM, Bluetooth Smart Enabled/5.0 Low Energy
Price: ₹17,995
Rating: 3.5/5
If I had ₹1,000 for every time someone asked me which smartwatch they should buy (a rupee is too less, come on!), I would have collected enough money to buy myself a good regular analog watch.
I honestly believe that most people really do not need a smartwatch in their lives. We never leave their phones alone for long enough to miss a notification. And for the ones who do (who might actually do us a solid and check their notifications for a change) they would not buy a smartwatch.
However, if you have the money and really want to buy a smartwatch, I'd recommend the Fossil Hybrid HR. It's more watch than a smartwatch and that's what really works for it.
I've reviewed the Fossil Sport smartwatch before and one of the things that struck me about Fossil's design language was the no-nonsense approach. The Fossil Hybrid HR is the absolute opposite of the Sport.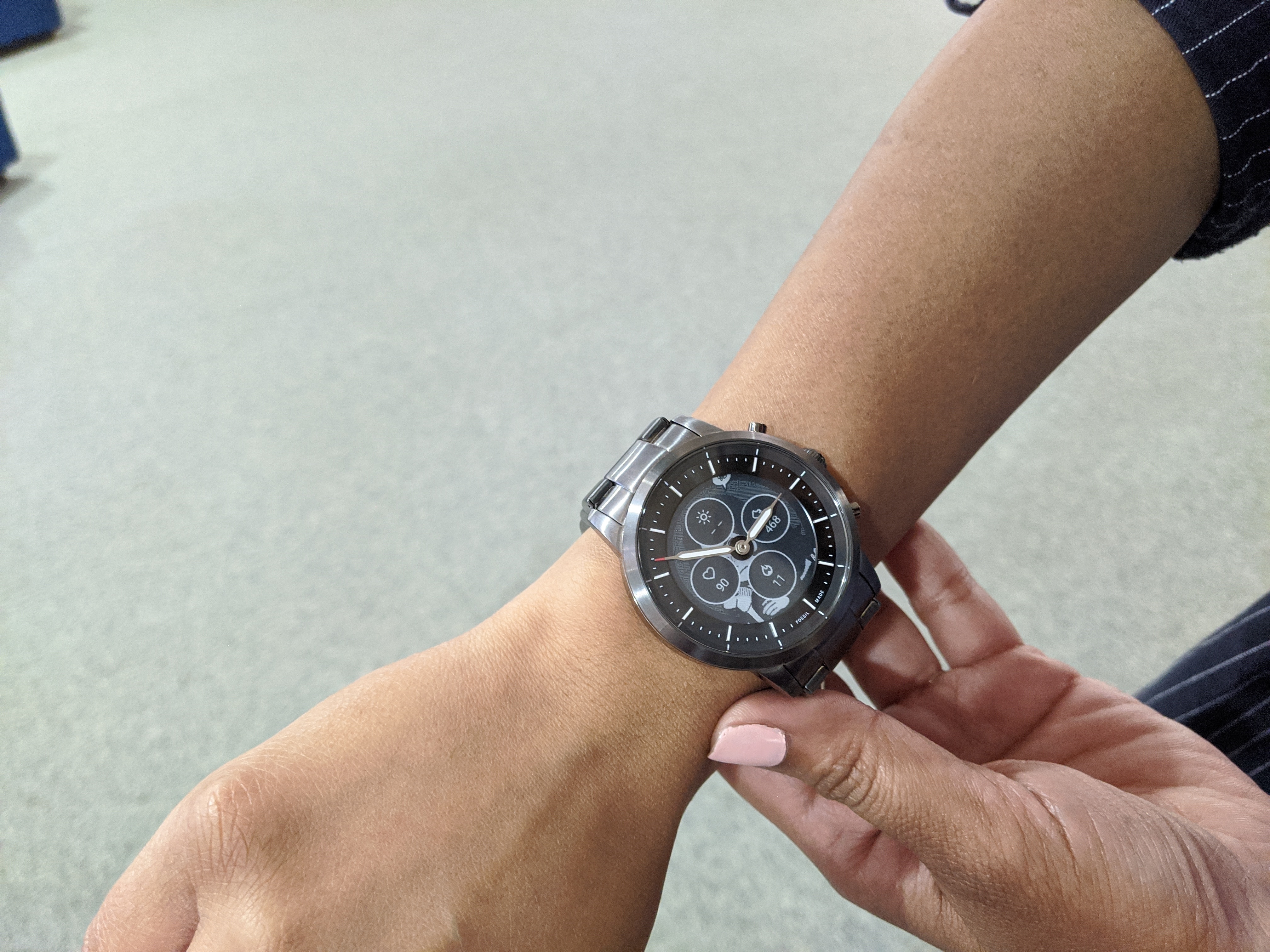 That watch was minimalistic and so light that I often forgot I was wearing it. This one, the Fossil Hybrid HR Collider, is chunky, it's solid and you feel the weight, especially if you have thin wrists like I do. But I like chunky and heavy watches, so the Fossil Hybrid was actually quite welcome given that it's not just an analog device. Here is a smartwatch that feels like a normal watch — something a lot of people will pay for. Fossil has smaller dial sizes in this too and other strap and dial colours, so you have choices.
Essentially, my review of the Fossil Hybrid can be wrapped up right here. It's more a watch with some smart features thrown in that will not really change your life, but it's alright to have them on your wrist.
The Fossil Hybrid marries the chunky metal watch design to some smartwatch functionalities in the right way. It doesn't look anything like any other smartwatch in the market right now, which in my opinion is awesome. Smartwatches tend to cram in too many features on the screen, too many dials, throw in a rotating bezel, that make most of them look cluttered. Not everyone can do what Apple does, and even the Apple Watch looks so distinctly different from analog offerings that it will stand out.
If you want a smartwatch and not one that will stick out like a sore thumb amongst analog watches, the Fossil Hybrid HR is it. Especially if you own a chronograph or two and think you want to add a smartwatch to that watch drawer, look no further.
The Hybrid HR has analog watch hands over an e-ink display (like you see on the Amazon Kindle). You don't have to worry about a watch face or a blank screen because you barely get to see it. In fact you will forget that the watch can do anything smart till the screen lights up with an iridescent blue light when you get a notification.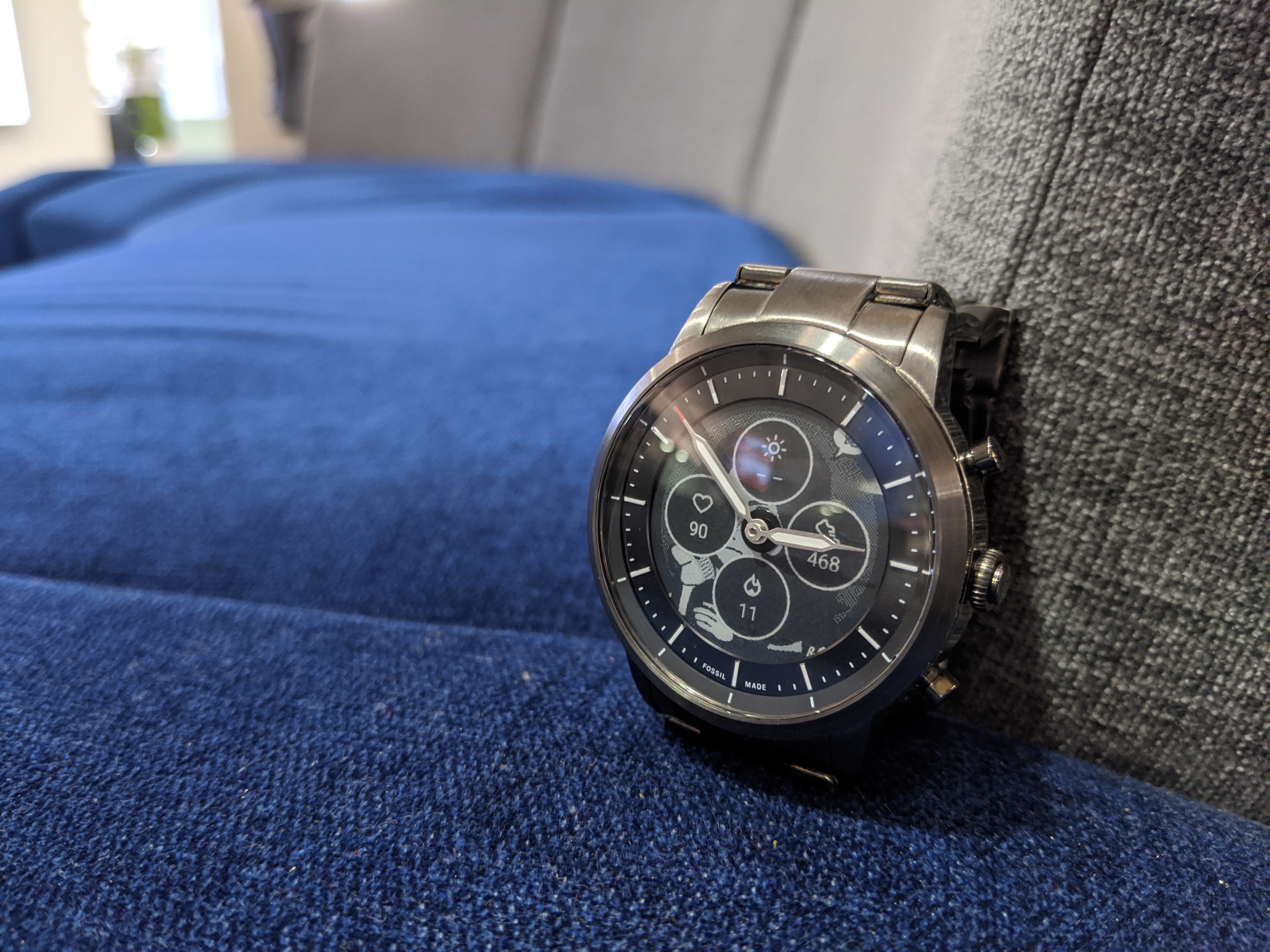 The e-ink display is actually genius because it consumes minimal battery. Thus, instead of having to charge the watch at the end of each day, you can easily go for days on this one. But, an e-ink display also means that the screen is slow and laggy, like older Kindle screens. You will see perceptible lags as you try to read a text or do anything else on it. This essentially resulted in me not even bothering to check my messages on the watch and picking up my phone instead.
You also cannot respond to texts from the watch since it has no touchscreen display or voice assistant support and you cannot take calls either.
It works well as a little notification buzz to tell me that I have a text, but so does my phone. So, why should you spend ₹17,995? This is where you must tell yourself that you spent ₹18,000 on a watch, not a smartwatch.
The Fossil Hybrid HR is a premium watch with some smart features. If you're looking for a feature-rich smartwatch forget about this one. If you want one what brings together your love for hefty analog watches with notifications and reminders thrown in - buy the Fossil Hybrid HR.