Google Pixel Buds A-Series review: Impressive sound, super comfortable fit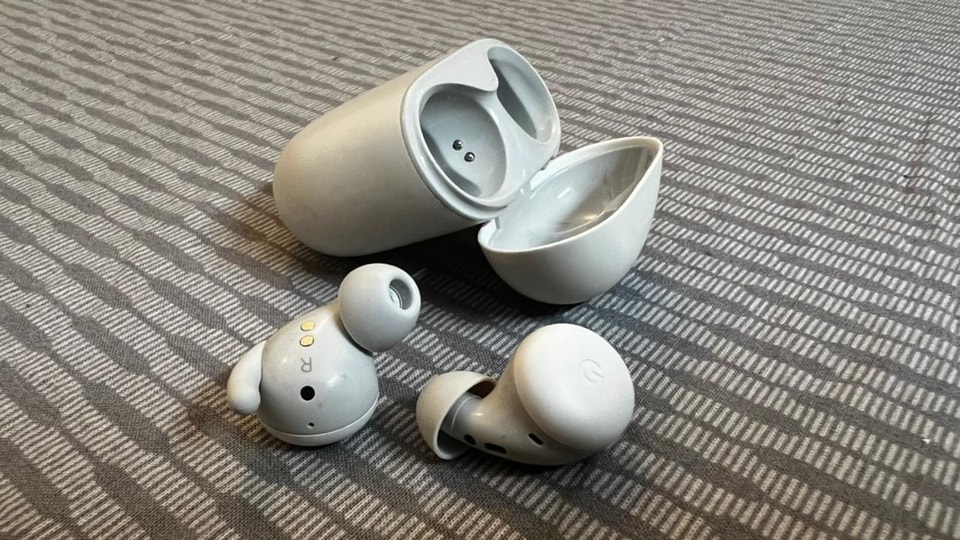 The Google Pixel Buds A-Series offers one of the best sound profiles we have seen in this price range.
Pros
Excellent sound profile
Adaptive sound works well
Seamless pairing
Excellent fit
Cons
No iOS app support
No ANC
Specifications
Drivers

12mm dynamic drivers

Smart assistant

Google Assistant support

Sound profile

Adaptive Sound

Bluetooth

Bluetooth 5.0

Additional features

Real-time translation support
I've been an ardent Google Pixel fan for a while. The Google Pixel 3a and then the Pixel 4a were devices that have been my go-to for photos for a good, long while till Apple did what it did with the iPhone 12 Pro and the iPhone 12 Pro Max. Google is known for its no-nonsense design language (that's finally getting a significant upgrade with the Pixel 6 series) and great functionality - their devices get the job done and done well. That's pretty much what we expected from the Google Pixel Buds A-Series when they launched in India, and we weren't disappointed.
Google did not launch the Pixel Buds in India and picked the cheaper Pixel Buds A-Series for this market, and it makes sense, in a way. Right off the bat, when you look at the egg-shaped Clearly White matte case of the Pixel Buds A-Series, it looks rather basic, much like the many other TWS offerings in the market right now. But then you remind yourself of the plain, matte black you saw on the Pixel 4a and you think - "Ok, there is going to be more here, inside," - it is Google after all.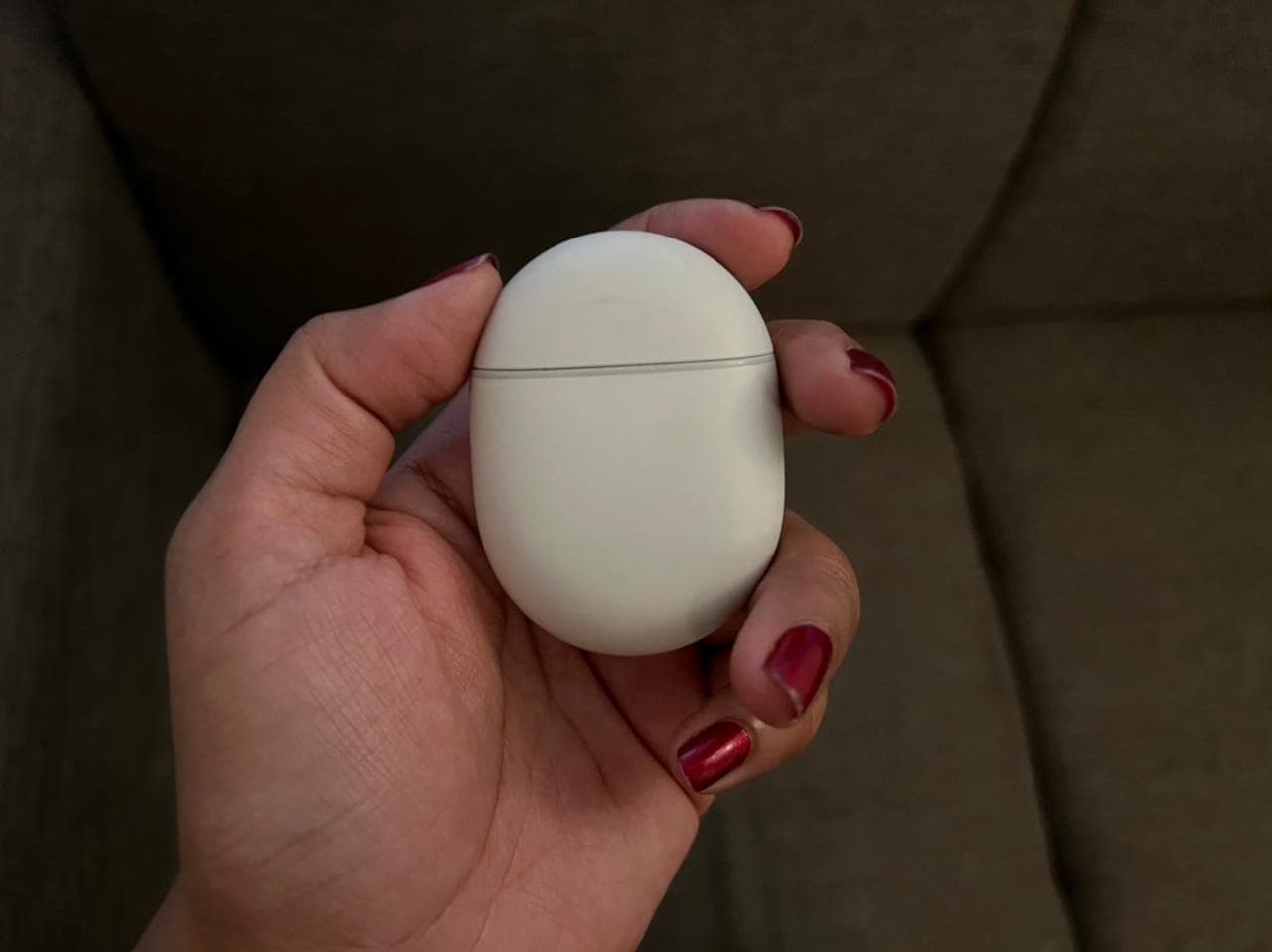 The charging case on the Pixel Buds A-Series has a discreet USB-C port at the bottom for charging, a single light in the front to indicate charging mode and pairing, and there is also a Half Effect sensor that detects when you open and close the case. The Pixel Buds A-Series pairs via Bluetooth 5.0 and pairing the buds to the smartphone, both Android and iOS was pretty seamless.
There is the Pixel Buds app that you can download from the Play Store, unfortunately, there is no such app for iOS. This Pixel Buds app is what helps you customise the sound settings on the buds, but only to limited levels like turning Bass Boost and Adaptive Sound on or off. The touch controls on the Pixel Buds A-Series is not customisable, unfortunately so you will just have to get used to what the buds offer. But to be fair, they are not hard to master. Also, since there is no Pixel Buds app for iOS, you cannot activate the Bass Boost or Adaptive Sound on the iPhone. I used the Pixel Buds A-Series with the iPhone and an Android device, the performance was significantly better on the latter.
The buds themselves look rather unique. There is no stalk, thankfully, but there is a little stabiliser arc that helps you tuck the buds into your ear. Full points to Google for this, the fit on the Pixel Buds A-Series is very comfortable, the soft-fit ear tip offers a good, snug fit and the buds fit in perfectly (I usually struggle with most other buds when it comes to this) and stayed put while I was on a brisk walk and during a run on the treadmill. Not once did it feel them slipping out, something I've felt a lot on a lot of other buds.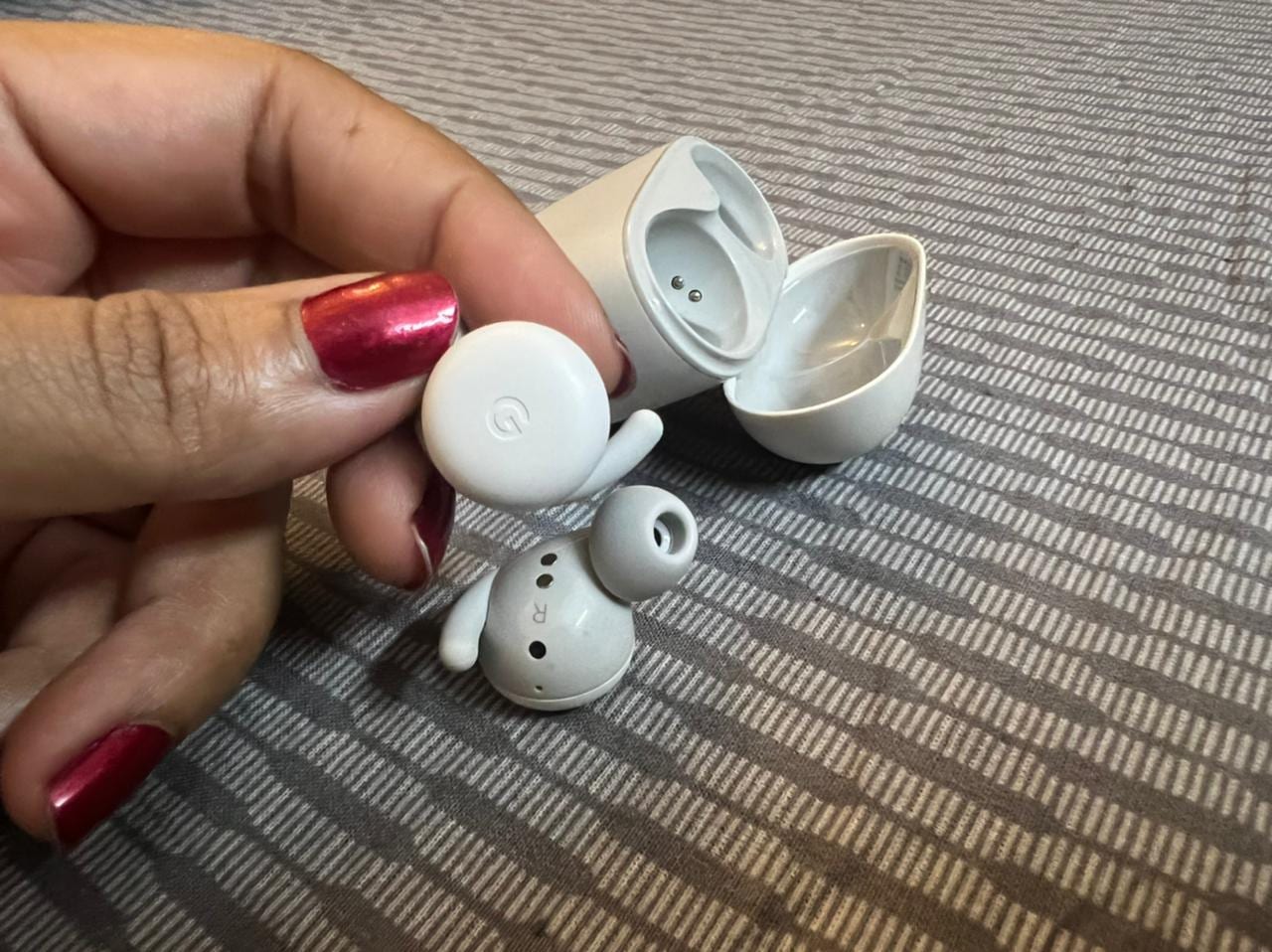 The sound profile on the Pixel Buds A-Series is quite impressive. However, found it slightly wanting when I used it with the iPhone, but the performance was significantly better on Android. But calling it "wanting" on iPhones is not to say that it's bad, it's not. It's just better with Android. The Pixel Buds A-Series use dynamic drivers and manage to deliver clear sound and some good bass. There is the bass boost option you can turn on from the Pixel Buds app, and I had it turned on throughout my use since I liked that sound profile better. This works better for music, for podcasts and calls, you can switch bass boost off. The sound is also pretty loud on the buds, and I barely ever had to turn them all the way up, except while in the gym.
The Pixel Buds A-Series support passive noise reduction which is quite comfortable. The spatial vent on the buds helps with in-ear pressure reduction and spatial awareness. This also helps the buds detect when it's in-ear. Many TWS buds tend to get this wrong giving you the feeling of your ears being blocked.
The passive noise reduction on the Pixel Buds A-Series helps because these buds do not have Active Noise Cancellation (ANC). They, however, have something called Adaptive Sound. Adaptive Sound used AI to adjust the volume on the buds depending on your environment. So if you are in a loud, crowded space, the volume will be bumped up, and turned down in quieter environments. This is a handy feature to have. Also, Adaptive Sound on the Pixel Buds A-Series adjusts for sustained noise and not a one-off change in environmental noise levels. On paper, not having ANC feels like a miss, but to be honest we really did not miss it when it came to daily use. Calls on the Pixel Buds A-Series were clear and loud (thanks to dual beam-forming microphones) and Adaptive Sound did well when it came to listening to music.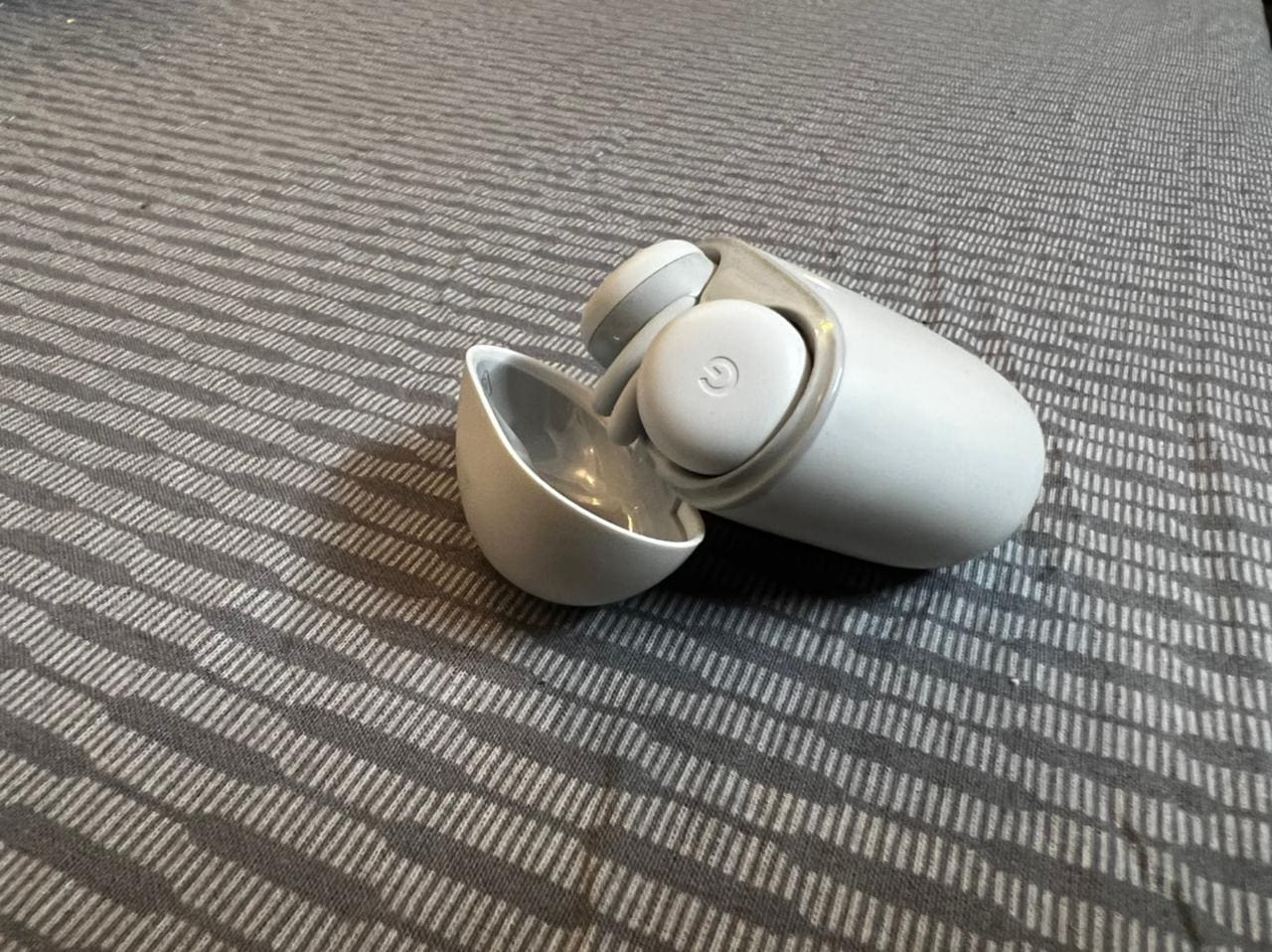 The battery on the Pixel Buds A-Series served us well. We got a little more than four hours of listening time on a single charge and the case holds 24-hour charge so you get more out of this. The Pixel Buds A-Series case also powers up fast, it reached a 100 in about an hour, but a quick 15-min charge gave us about a couple of hours of listening time. One of the perks Google throws in with the Pixel Buds A-Series is real-time translation, but we really didn't get to try this feature.
Should you buy it?
The Google Pixel Buds A-Series sound good. At first glance, you will wonder if that ₹10,000 price point is fair, but once you start using it, particularly with an Android device - you'll see that it all makes sense. Now, if a ₹9,999 price tag can make you hesitate a bit (we did question it for a while), wasn't it a better move for Google not to introduce the more expensive Pixel Buds in India? For as well as it fits and as good as it sounds, the Pixel Buds A-Series are worth it.