Nothing Ear (1) review: Much ado about Nothing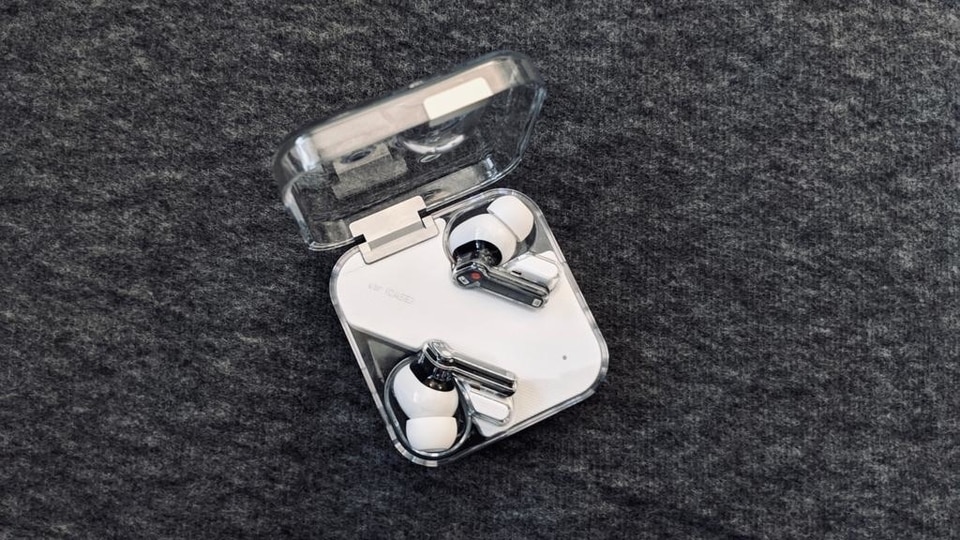 Looks like nothing you've ever seen before and that's where it scores all the points.
Pros
Refreshing design
Active Noise Cancellation
Good soundstage
Specifications
Mic support

3 high definition microphones

ANC

AI Powered Environmental Noise Cancellation

App support

iOS & Android

Bluetooth

Bluetooth Version v5.2

Drivers

11,6 mm Dynamic
One of the things we've seen a ridiculous excess of in the last year are True Wireless Stereo solutions or TWS earbuds. When people started working from home thanks to the pandemic, earbuds and headphones became a necessity. The tech companies made the best of this need and pushed out a whole bunch of products - from Apple, to Samsung, to OnePlus, Xiaomi, Realme, Oppo… pretty much every company had earbuds, across various price points, that you could consider. And that's how it's been in 2021 as well.
Throw a proverbial rock out of the window and it'll hit a new smartphone, smartwatch, or new earbuds. It might even hit a smart TV. Perhaps it would be even safe to say that there were more tech products launched over the last year than there were Bollywood and Hollywood films.
And then came Nothing, with its first product - the Nothing Ear (1). What could the company do to stand out in a party of products spread across price points? It had to look different… and good. Like a showstopper on a ramp or that one person who is not wearing H&M or Forever 21 to a party. And boy, did Nothing deliver on this front!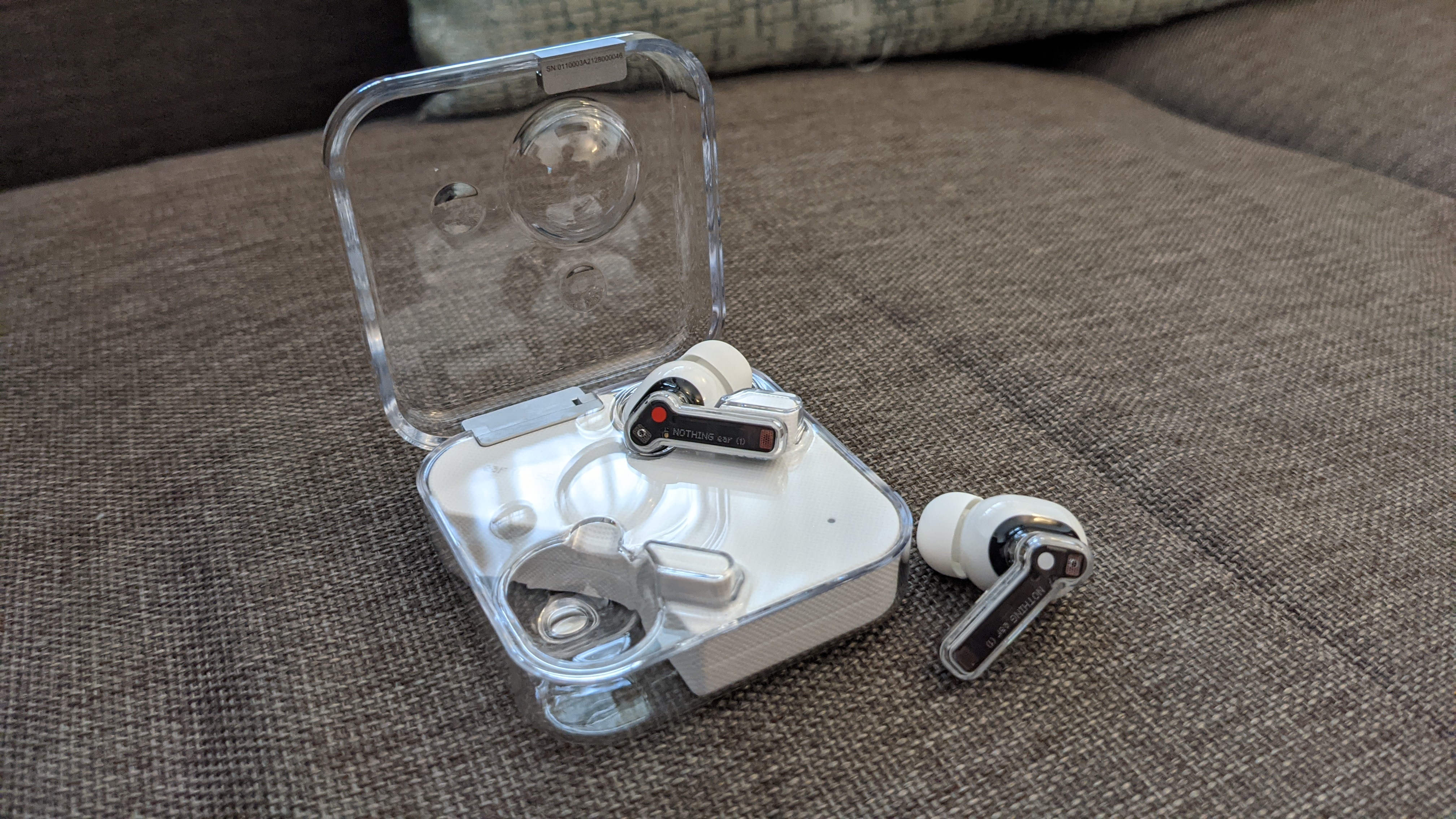 Now, before we dive into talking about the design, there's something else we need to discuss. The burdens of being a "Nothing". A tech reviewer compared Nothing and its Ear (1) to how things turned out for Apple when they launched the iPhone SE in 2016, and he's right. Like it was with the iPhone SE then, expectations from Nothing's first product were overwhelming as well, and like that smartphone, Nothing has barely managed to scrape through.
The expectations from Nothing comes thanks to one person - Carl Pei, one of the founders behind the very popular OnePlus brand. OnePlus has, over the years, become one of the big players in the smartphone space delivering some exceptional devices. When Pei moved on from OnePlus to create Nothing, there was a lot riding on him. Then, when tech heavyweights like iPod inventor Tony Fadell came on board for the brand, the expectations grew. And it perhaps grew so much that it left very little space for Nothing to make teething mistakes.
On paper, there is absolutely nothing wrong with the Ear (1). While the ₹5,999 price point is a slight bit on the higher side, there's nothing wrong with this either. And what the company manages to deliver is also not half bad as a package. There are some stunning pluses and some disappointing minuses, and when you add it all up, you'd still consider buying the Nothing Ear (1), and yet, here we are wondering why we didn't get blown away.
The Nothing Ear (1) has ANC (active noise cancellation), a feature that is usually reserved for the more expensive headphones. The capacity to recognise and block out ambient noise with the help of sound waves is a very useful feature to have, particularly while listening to music in crowded, loud areas, and while taking calls.
When it works, the ANC on Nothing Ear (1) is very good. The audio quality on the Nothing Ear (1) is also quite impressive. While tracks do sound a little treble-heavy, and I would have preferred a little more bass, it's not too bad overall. The Nothing app does offer a few equaliser presets and you can use them to customise your audio, but only to a very small extent. The buds also deliver a good soundstage, probably the best in this price range.
Adding to all this are gesture controls that can be customised from the Nothing app. For example - tap twice to pause audio, tap thrice to skip the track. If you pull one of the earbuds out the music will pause. Seems basic? It is. But that's okay. When these gesture controls work, they work well.
So here's what, two of the considerably more important features on any premium-ish earbud - ANC and gesture controls - exist on the Nothing Ear (1) and they work well when they do. The problem is, quite often they don't. That's what pulls Nothing Ear (1) down - software issues. In my usage, the music stopped playing a bunch of times while I was walking or on the treadmill. And no amount of tapping on the buds could get it to restart. And it happened across music apps as well - Apple Music, Prime Music, and also Spotify.
The ANC on the Nothing Ear (1) also went off randomly while I was on calls. And it happened multiple times over long-ish calls. I had to pull up the Nothing app and manually turn ANC on only for it to switch off by itself again.
Nothing rolled out a couple of firmware updates but that did not fix the issues. I faced similar problems with the second set of earbuds the company sent me. Though in the second set, the issue with the music switching off was comparatively less. This is clearly a software issue and nothing a few more firmware updates cannot fix, but the thing is - we don't expect a product coming out of Pei and Fadell's garage to have software issues. To take a page out of Fadell's old company — it should "just work".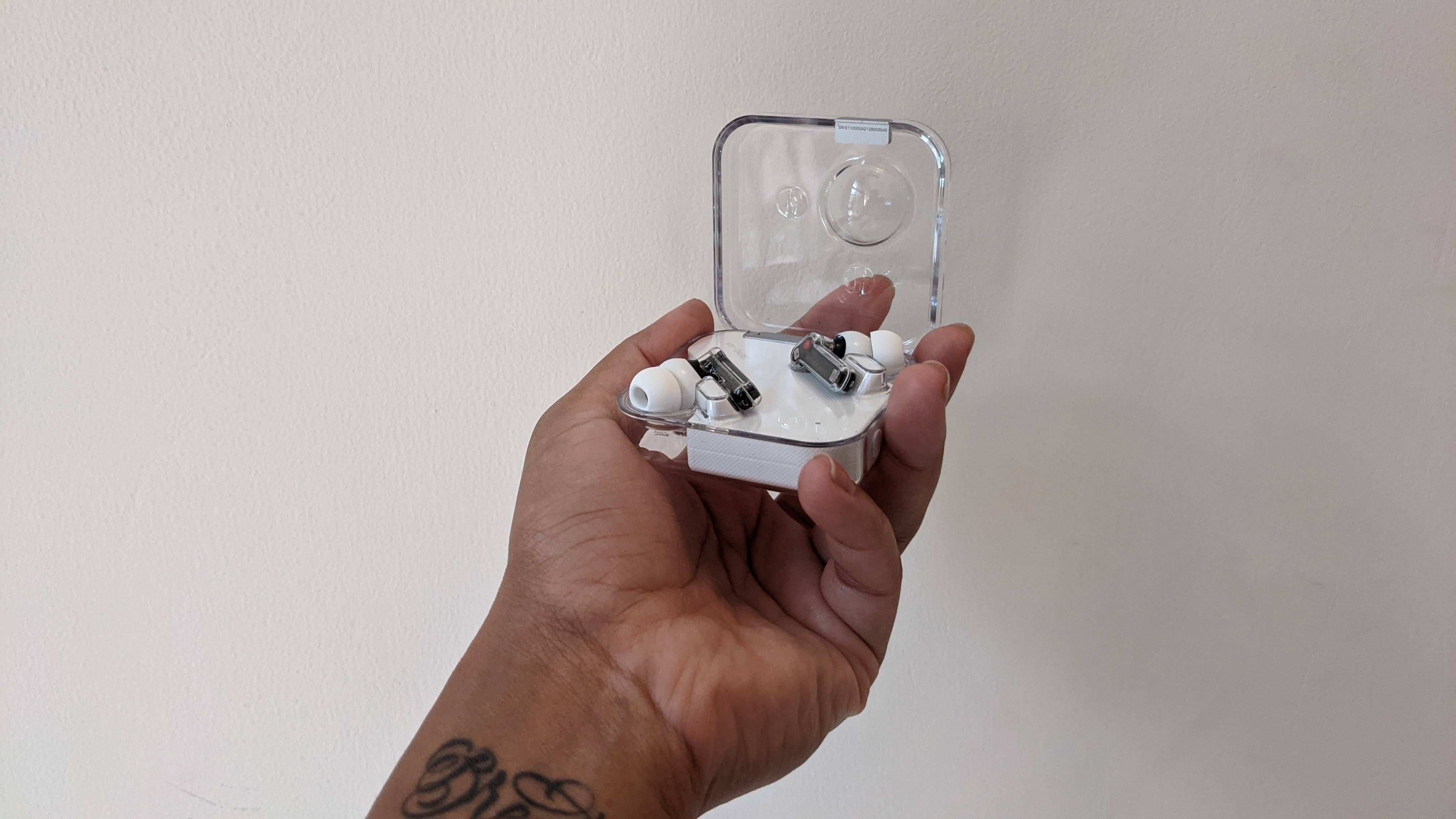 The one thing that works for the Nothing Ear (1), and very well, is the design. The transparent design language that runs through the buds and the clear, square charging case dominated by whites, blacks, and a speck of red - is refreshing and quite stunning. You can see right through the buds to the magnets and the speakers, perfectly quirky, and retro (remember those transparent cordless phones?), but it's 2021, so it is all a lot neater. Nothing rakes in the points here, there wasn't a single person who did not react with pleasant surprise when they saw the device.
The two other things that work in Nothing Ear (1)'s favour are the "find my bud" feature and the fact that it can pretty seamlessly pair with Android and iOS. In our experience, the software issues were a sliver less when used with an Android device, but not absent.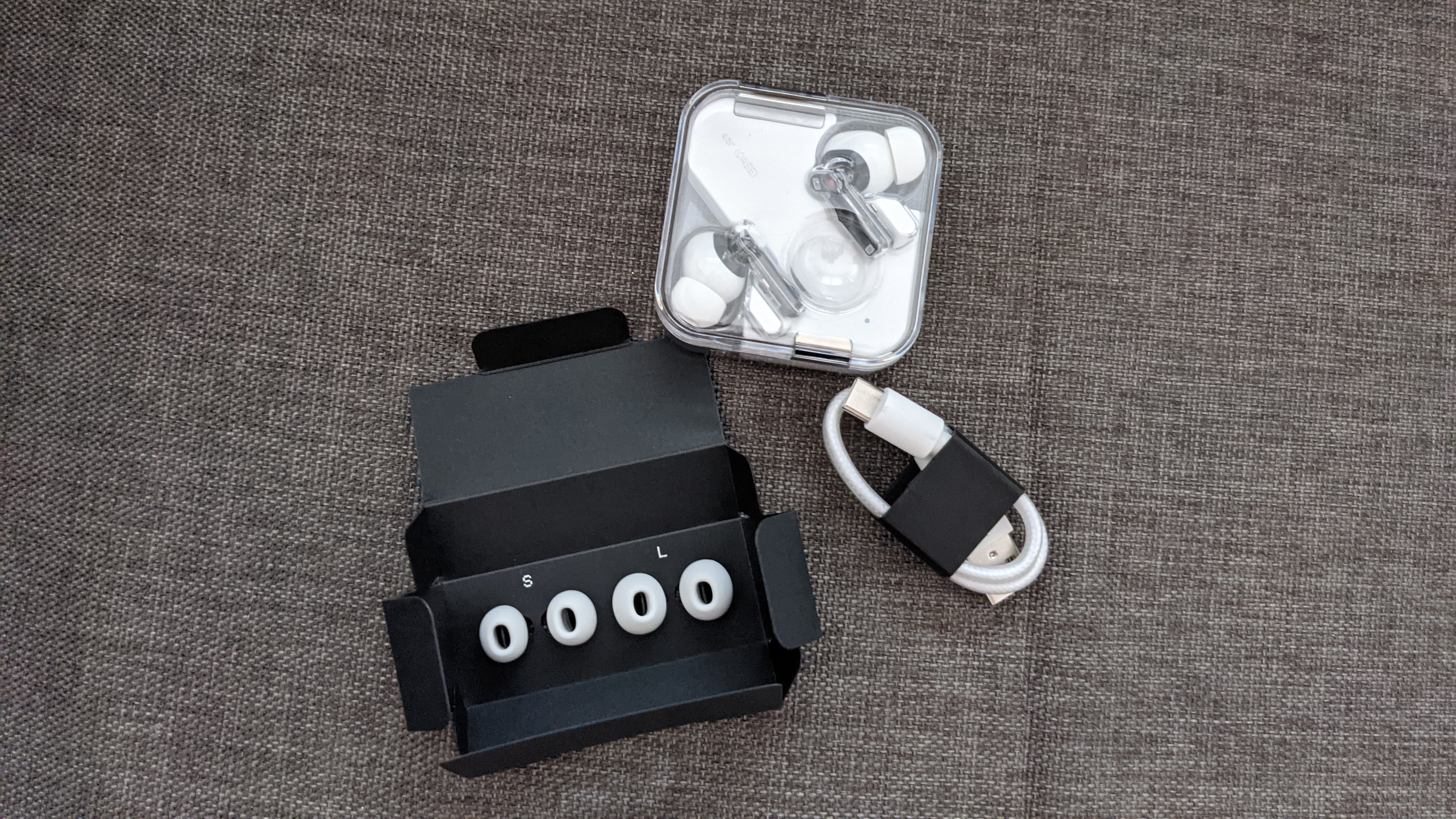 What has buoyed Nothing so far is high expectations, and what is pulling it down is also the same thing. When you have names like Pei and Fadell working behind a product - you need it to be flawless, otherwise, the names will not matter. We wanted to be blown away by the Nothing Ear (1), and here we were wanting software updates. It's only a matter of time before Nothing fixes this, it perhaps already has given that the buds have gone on sale twice since launching on August 17 and were sold out both times - that's how excited people were/are about this brand. If they want to flourish, as they are capable of, software bugs need to be wiped off the screen.
Should you buy it?
Yes, they look incredible. Yes, they sound pretty great. Yes, they aren't crazy expensive and they offer some good features. And no, not if the bugs persist. But it's been a while now, so maybe it has.