Amazon's Echo Show 10 smart display follows you around the room
The new Amazon Echo Show 10 detects and follows you as you interact with it.
Amazon launched a bunch of new devices, its cloud gaming service and new Alexa features at its hardware event late last night. Among these include the Echo Show 10 smart display that follows you as you move.
The Amazon Echo Show 10 is supported by a mount that moves the smart display when you interact with it. Amazon said it created a powerful, brushless motor which makes the motion of the Echo Show 10 completely silent. The Echo Show 10 follows your movement and accordingly moves the device to face you. It moves during video calls as well.
"We're able to do all this with a combination of audio beamforming technology and computer vision all processed locally and securely on the device's neural processors," Amazon said in a blog.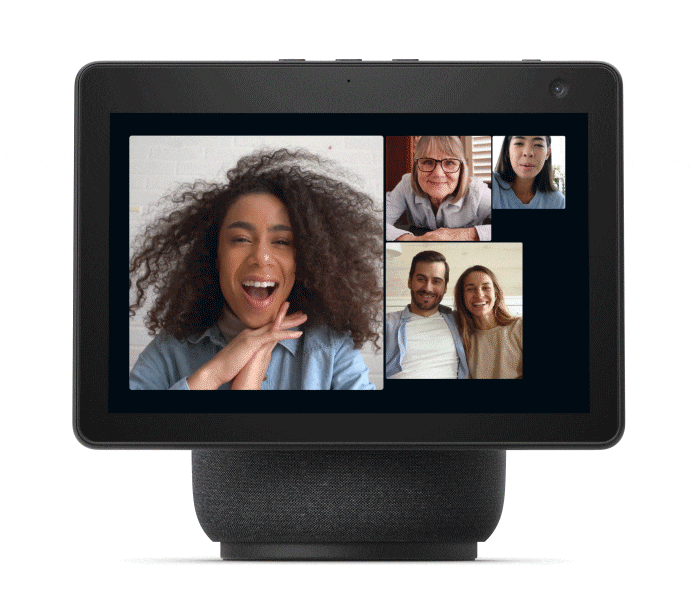 Amazon added that Alexa identifies just a human shape and not a specific person, and all this happens on-device. Amazon has also added group calling and new effects for video calls and drop in calls on the Echo Show 10. It's also getting support for Zoom and Netflix later this year.
ALSO READ: Amazon launches Echo, Echo Dot, Echo Dot with Clock in India
The new Echo Show 10 comes with the same 10-inch HD display as the previous model. It also has two side tweeters along with a woofer. Under the hood of the Echo Show 10 runs the AZ1 chip which Amazon worked on with MediaTek.
Amazon hasn't revealed the price of Echo Show 10 for India yet. It's priced at $249.99 ( ₹18,400 approx) in the US. The Echo Show 10 comes in white and black colours.