Intel announces Lakefield chip for foldables, dual-screen PCs
Intel's Lakefield processors are the first in the market that come with the company's new 3D chip-stacking tech.
Updated on 11 Jun 2020, 08:58 AM IST
in laptops pc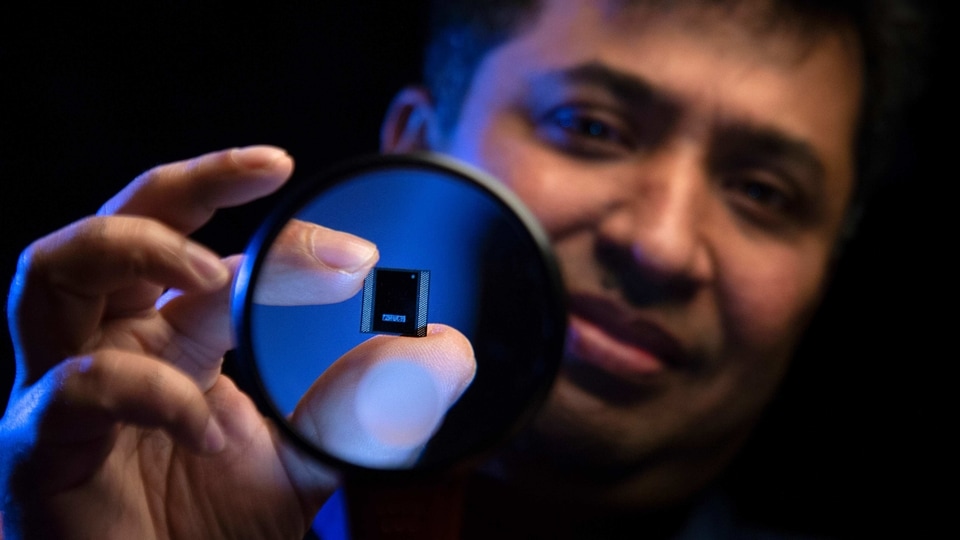 Intel announced their latest mobile processors, Lakefield, yesterday. Created for foldables and dual-screen PCs, the Lakefield processors leverage Intel's proprietary Foveros 3D stacking tech.
The tiny Lakefield chip is based on a hybrid CPU architecture that combines power-efficient Tremont cores with 10nm Sunny Cove cores. "Intel Core i5 and i3 processors with Intel Hybrid Technology leverage a 10nm Sunny Cove core to take on more intense workloads and foreground applications, while four power-efficient Tremont cores balance power and performance optimization for background tasks. The processors are fully compatible with 32- and 64-bit Windows applications, helping reach new heights for the thinnest and lightest designs," Intel explained speaking about the big.LITTLE architecture.
The design of the new processor is divided into three layers that are stacked one on top of the other. In a miniscule 12x12x1 mm form factor, approximately the size of a dime, Lakefield has two logic dies stacked on each other followed by two layers of DRAM in three dimensions in a PoP (package on package). This configuration also eliminated the need for external memory. Lakefield improves on power efficiency (using just 2mW when idle) and offers improved graphic performance.
Lakefield is expected to take on Qualcomm's 8cx that has been designed for always-on laptops that need long battery life and powerful performance.
Intel announced that Samsung's always-connected laptop, the Galaxy Book S, is going to be the first laptop to ship with the Lakefield SoC. The Galaxy Book S is scheduled to ship out this month in select countries. The Lakefield is also going to power Lenovo's ThinkPad X1 Fold, which is the world's first foldable laptop.
The ThinkPad X1 Fold was announced at CES 2020 and comes with a 13.3-inch screen that can be folded to close the laptop. It should cost a whopping $2,499 when it ships later this year.