Realme Book Slim review: Off to a good start
The Realme Book Slim is not perfect, yet. But it has a whole lot of good things going for it.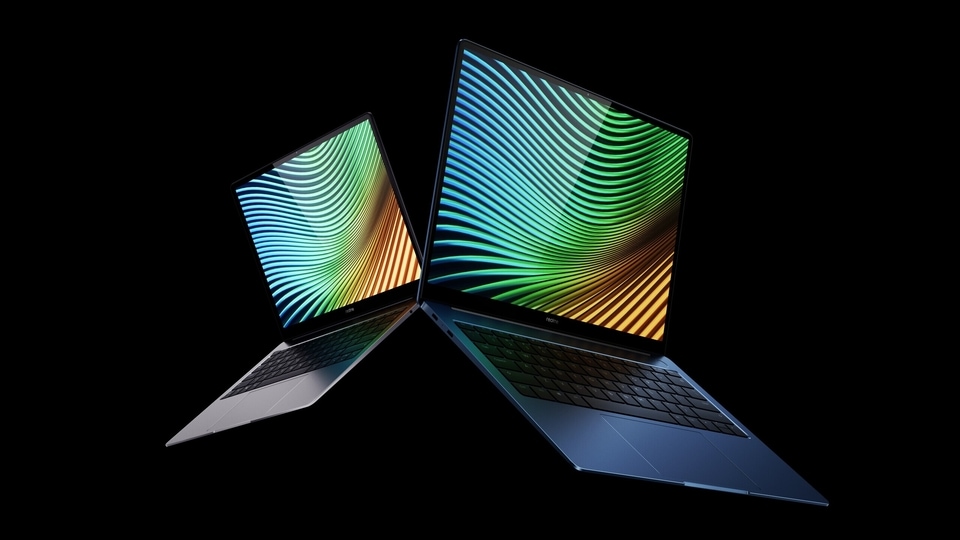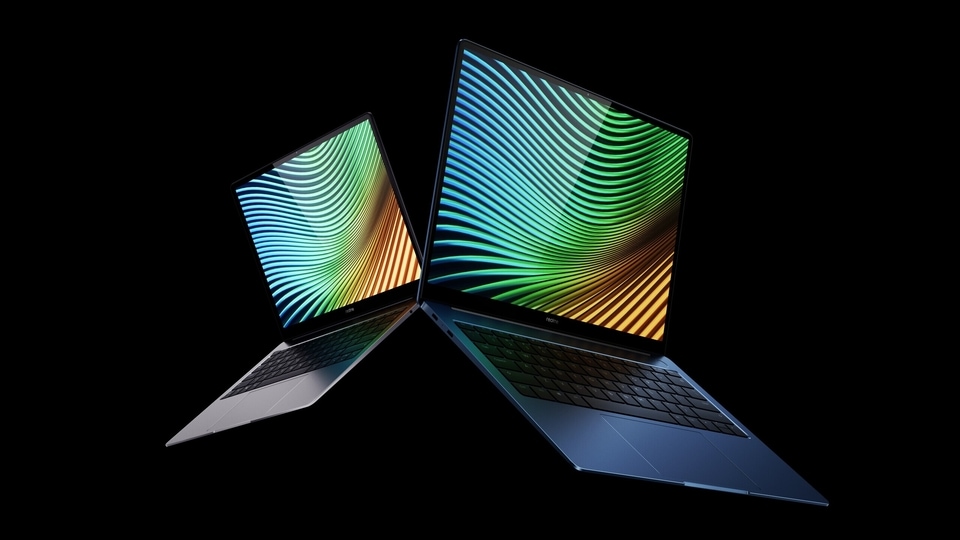 Product Name
Realme Book Slim
Pros
Looks good
Affordable
Lightweight
Gets the job done
Cons
Below average webcam
Not good for heavy tasks
Specifications
Processor

11th gen Intel i3 or Inter i5

Display

14-inch 2K

Battery

54Wh

Storage

256GB/512GB PCIe SSD Storage

Memory

8GB Dual channel LPDDR4x RAM

Graphics

Intel UHD Graphics (i3)/Intel Iris Xe Graphics (i5)
Since March 2020 we've seen our world transform thanks to the pandemic. Once people started working from home many realised that the devices they had were grossly inadequate to take on their workload and in some cases, people didn't even have a device. This directly lead to a spike in people purchasing laptops, headphones, PCs, etc, to create their home offices the best they could. Others who already had devices, decided to upgrade them adding to the sales figures, and we see that trend continuing in 2021. It was thus not surprising when we learned about Realme throwing its hat into the PC/laptop segment, a first for the company, with the Realme Book Slim.
For a company that started off focusing primarily on smartphones, Realme has come a long way and its current repertoire includes wearables and other IoT products. All of Realme's offerings follow more or less the same philosophy - value for money. And it's no different with the Realme Book Slim. With its first laptop, Realme has done everything possible to make it a success, and to be fair we have to commend them for what they've managed to pull off. The Realme Book Slim is a laptop that looks good, is lightweight, packs a decent performance, and most importantly costs under ₹50,000 (prices start from ₹44,999).
The Realme Book Slim looks quite good. Made entirely of aluminum, the notebook feels premium. The blue colour also looks great (it's also available in grey)and full points to Realme for choosing to put the logo on the cover in a muted manner. If the company had plastered on a "Dare to Leap" anywhere on this, the Realme Book Slim would have looked terrible. While the sides are flat, the edges are rounded and there is the fingerprint sensor on the power button which works well. Realme has heavily borrowed the design language from Apple's MacBook Air - from the overall build to the keyboard layout. It's a very good design to copy, and perhaps you can forgive the brand for not trying something radical on its first laptop. They have played it safe and that's ok. The MacBook Air's design is a much-loved one and quite a classic. The Realme Book Slim is also quite light. It weighs a mere 1.38 kg and is easy to carry around.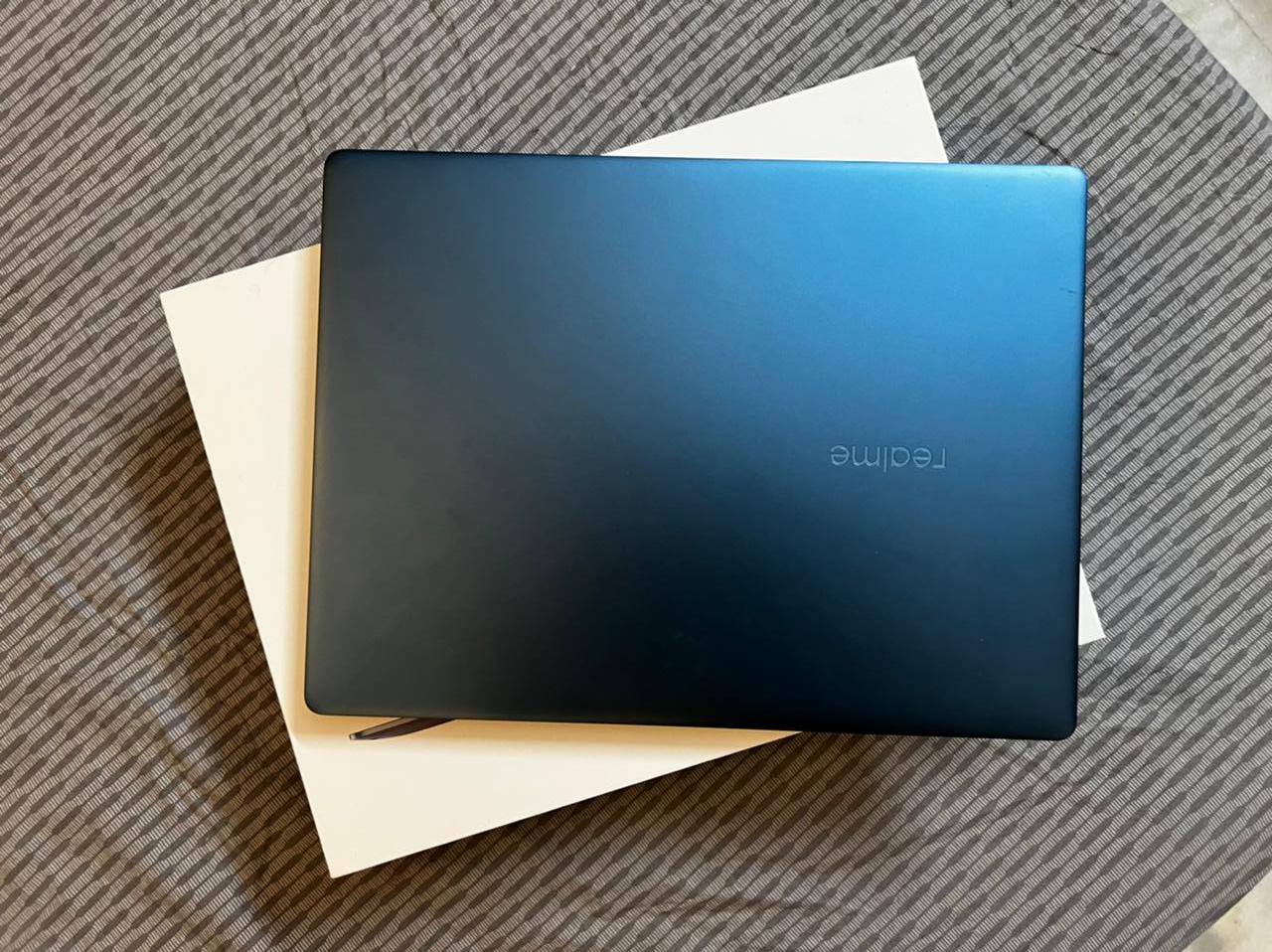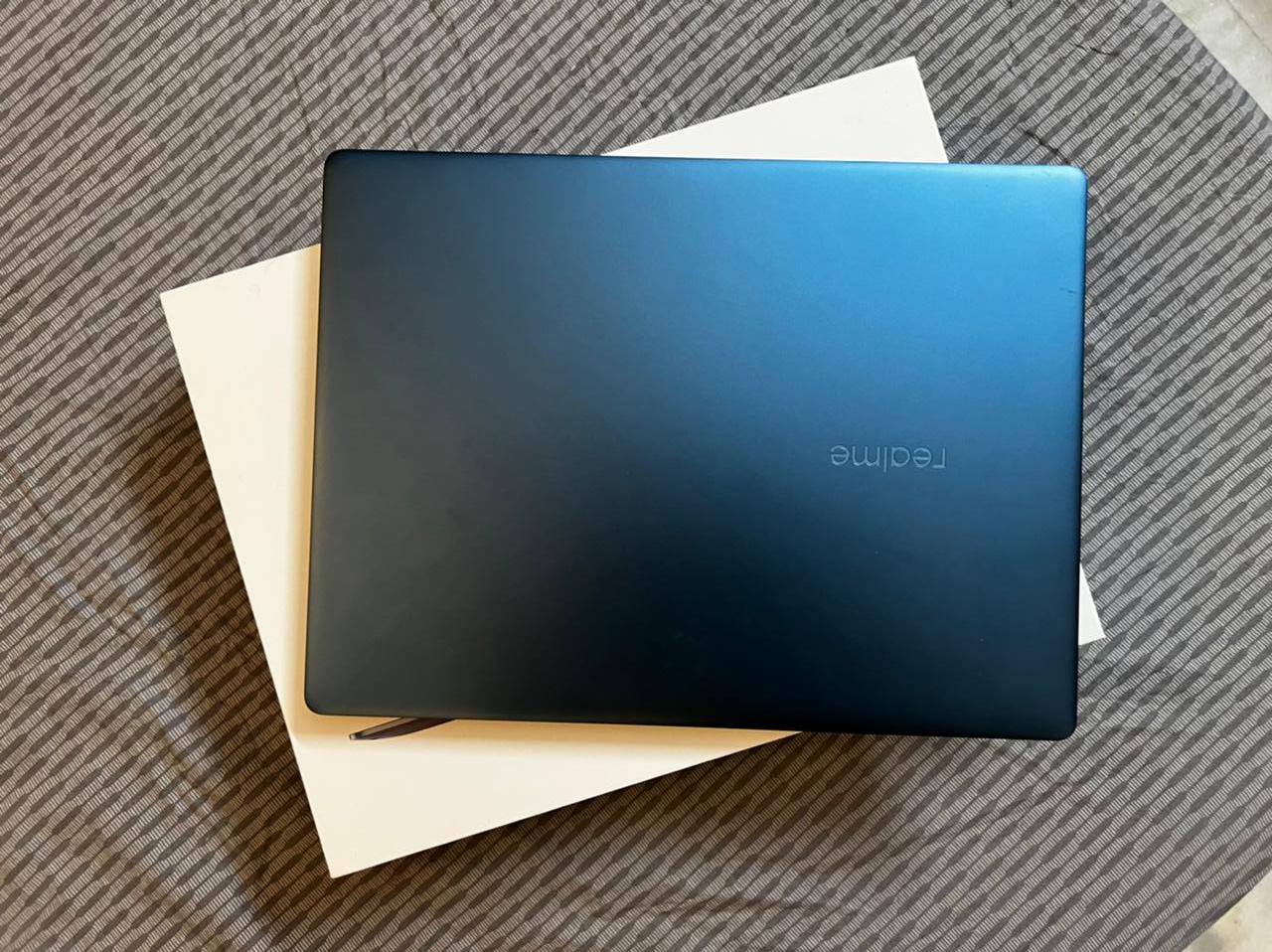 The review device sent to us had the Intel Core i3 under the hood. This version of the Realme Book Slim has two USB Type-C ports on the left side, a USB-A port, and the 3.5mm headphone jack on the right. There is also an Intel i5 version of the Realme Book Slim that offers a Type-C port that's Thunderbolt 4 compatible. There are no HDMI or Ethernet ports on either version so if you want to connect accessories to this, you will need to use dongles. Other connectivity options on the Realme Book Slim include WiFi 5 and Bluetooth 5.1 support.
The display on the Realme Book Slim is quite impressive. It has a 14-inch 2K display with an aspect ratio of 3:2 IPS, a 90% screen-to-case ratio, and 100% SRGB colour gamut coverage. It has thin bezels on two sides and a thicker chin which sports the Realme branding. The top bezel is a little thicker than the ones on the sides since the webcam is housed here. We found nothing to complain about during our time with it. The screen looked good and it was crisp and bright. The Realme Book Slim's screen served us well for regular work and for YouTube videos. I also used the laptop to play a couple of games of Age of Empires II and faced no issues.
The only problem one might face with the Realme Book Slim is the fact that it has a 3:2 aspect ratio and most videos you see online are in the 16:9 aspect ratio, this leads to black bars on the top and the bottom of the videos. The laptop also has a peak brightness of 400 nits so using the device outdoors was not a problem.
While used the Realme Book Slim as my main work device for a few days and for the kind of work I need to do, the laptop performed fine. My daily work involves writing, editing, handling content on the CMS, a fair bit of browsing, social media and some photo editing. Post work I also squeezed in a round or two of Age of Empires' standard games. With my workday normally beginning at 10 AM, the Realme Book Slim flashed a low battery warning around 4 PM. And that too when I was not using Chrome on it.
This is much lesser than the 11-hour battery life that Realme promises. The 54Wh battery on the Realme Book Slim charges up quite fast and the company ships a 65W charging brick with the laptop. The laptop touched 50% with 30-35 mins of charging and it took about an hour for it to touch 100%.
If your work is basic like ours, the Realme Book Slim should suffice. But if you are someone who does a lot of heavy photo and video editing, you might want to consider the i5 variant. The laptop stayed cool through most of our daily usage, only heating up a little while gaming and over slightly long-ish YouTube browsing. But then it is not a gaming laptop so we cannot complain.
The keyboard is comfortable to use with decent key travel and feedback. There is no number pad on this, but since that is something we barely use in our regular work, it did not matter. The keyboard is also backlit. The trackpad on this is quite big and it is decently responsive too.
The Realme Book Slim ships with Windows 10 and no bloatware. And it is also Windows 11 ready. With the new OS rolling out publicly on October 5, all users of the Realme Book Slim will get a free upgrade to the new OS.
Realme has an app called "PC Connect" that comes preinstalled and with this, you can connect your Realme smartphone to the Realme Book Slim and use it to transfer files, control the device, etc. We did not try this out.
The Realme Book Slim has dual Harman speakers and they are pretty loud and clear. The only qualm I have with the speakers is the fact that they are on the bottom of the device so if you are using the laptop on the bed or on your lap, the sound gets muffled. The webcam on the Realme Book Slim is quite average.
Should you buy it?
The Realme Book Slim is affordable and yet it looks good and performs well. That's a lot to give at this price point. So if you are someone with pretty basic workloads that involve working on some docs and Excel sheets, this is a good option to consider. There are some issues with the Realme Book Slim, things are not perfect, but they are decent. And it's an impressive first attempt.
Follow HT Tech for the latest tech news and reviews , also keep up with us on Twitter, Facebook, and Instagram. For our latest videos, subscribe to our YouTube channel.
First Published Date:
04 Oct, 08:00 AM IST
71633295268159
NEXT ARTICLE BEGINS