Apple WWDC 2021: iOS 15 lets users share Health data, adds Walking Steadiness measurement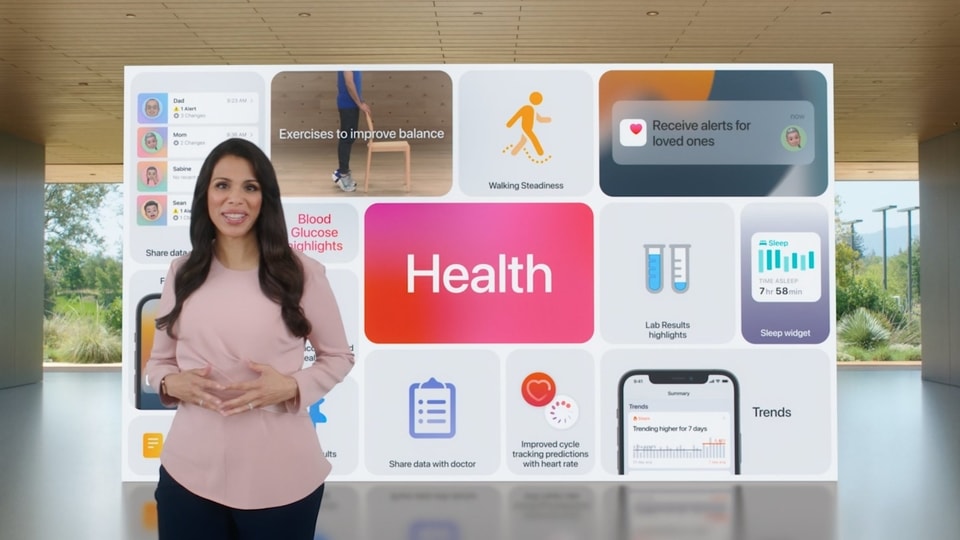 Apple WWDC 2021: Health services on Apple's smartphones are about to get more features with the arrival of Health data sharing and Walking Steadiness measurement.
Apple WWDC 2021: On Monday, Apple announced that it was bringing serious upgrades across its health services on the upcoming iOS 15 release, adding secure sharing features for loved ones and the ability to see insights into personal health data as well. The company also announced a new health feature for iPhones called Walking Steadiness.
Health Sharing
With Health Sharing, coming to devices running iOS 15 later this year, users will be able to privately share health data with a trusted partner or a group of people. This could be your partner for fertility data, someone who is undergoing physical therapy, or simply an elderly person who wants to share their heart-related data with their family.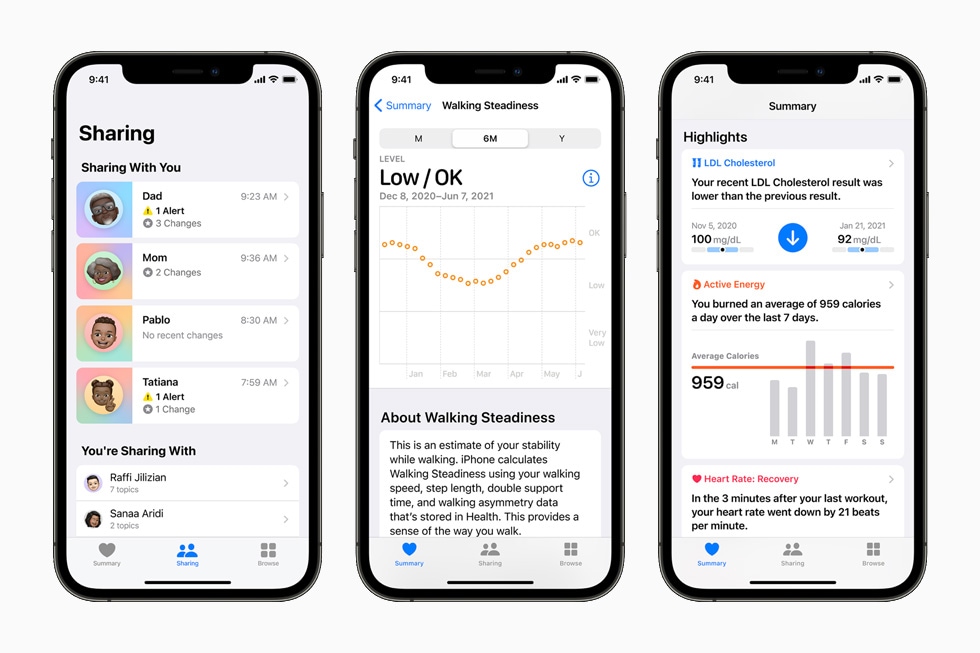 Trusted contacts will be able to see health data such as sleep and blood oxygen levels or heart rate information, in the form of detailed graphs and trends that will help highlight important pieces of information about their health. Users in the US can also share certain types of health data — like heart rate, detected falls, hours of sleep, or exercise minutes, with their doctor so they can get a better diagnosis. Apple says it won't see any of this data but will transmit it to participating healthcare organisations where a physician will be able to review it.
Walking steadiness
Apple cites WHO statistics that say more than 37 million people require medical attention as a result of a fall each year, and is introducing a new feature on iPhones called Walking Steadiness to provide insight into fall risk. Apple's iPhones will soon be updated with the ability to capture important mobility data as users walk around with their smartphones in their pockets. Instead of a caregiver filling out an elderly person's questionnaire, Apple says the new Walking Steadiness feature allows capturing routine movements which are then classified inside the app as OK, Low or Very Low based on their risk level with relation to the user.
Also read: WWDC 2021: Apple announces new privacy features for iCloud, Siri and more
Apple says that it used data from the Apple Heart and Movement Study, using data from over one lakh participants across a wide age group in what it calls the largest data set ever used to study fall risk. Walking Steadiness will use Apple's algorithms designed to measure balance, stability and coordination using sensors that currently exist on the iPhone, which is neat. Apple will also offer users access to curated visual exercises to improve their strength and balance -- it also says these videos are clinically validated.
"This past year has emphasized the importance of health, and we're enabling our users to take a more active role in their well-being. We've added powerful features that give users the most comprehensive set of insights to better understand their health trends over time," said Jeff Williams, Apple's chief operating officer. "Many people around the world are caring for someone, and we want to provide a secure and private way for users to have a trusted partner on their health journey. We're excited to bring these innovative tools directly into users' hands," he added.