Asus ROG Phone 5 to launch in India: All the rumoured specs and price details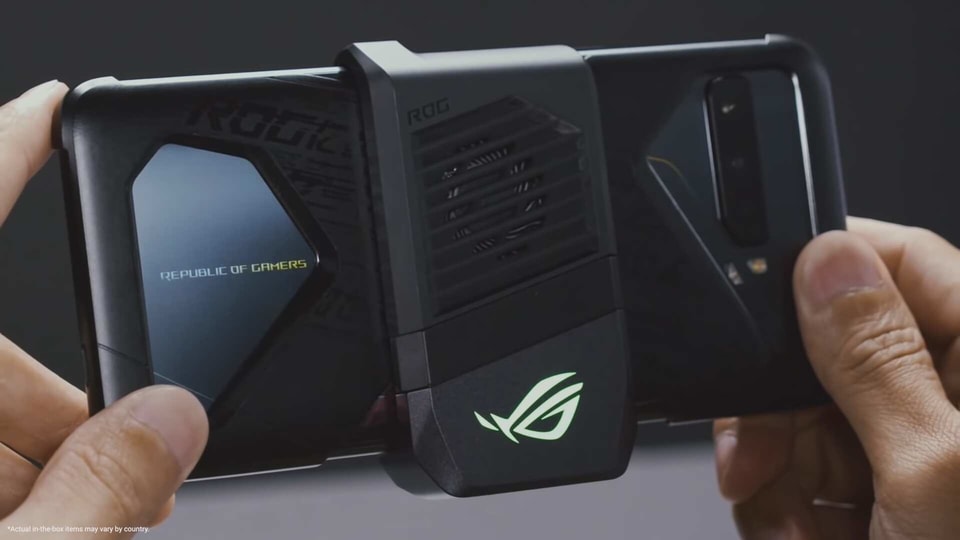 While we sit tight and wait for the fifth generation to launch, here's a quick roundup of all the rumoured specs and features along with other details on pricing and availability.
Asus ROG Phone has been one of the much-anticipated smartphones of this year. The Taiwanese tech firm has already announced ROG Phone 5 and has given March 10 as the date when it drops more details on its price, specs and availability. The ROG Phone has built a unique name for itself in the past few years, as it has been delivering the most high-end specs at half the price of other flagship phones and has several features that are made specifically with gaming in mind. But while we sit tight and wait for the fifth generation to launch, here's a quick roundup of all the rumoured specs and features along with other details on pricing and availability, just to give you a better idea on what's there to arrive.
Design
Asus ROG Phone 5 is expected to feature a secondary screen at the back along with AniMatrix tech that we have previously seen in ROG-branded gaming laptops. This was revealed in the images posted by DxOMark website when it published the audio review. The secondary screen may give you a glance at the notifications when the handset is kept facing downwards. At the front, we can see some bezel at the top that is likely to feature the front camera and sensors. There's also a special button on the side with ROG's iconic Red colour accent. The DxOMark audio review also confirms dual front-facing speakers, 3.5mm headphone jack with ESS DAC and Dirac tuning technology including frequency response correction, and virtual bass technology.
Display, processor and cameras
We have already seen last year's ROG Phone 3 featuring a 6.59-inch FHD+ 144Hz AMOLED screen that supports 10-bit HDR and has 19.5:9 aspect ratio. Based on this, one can expect the ROG Phone 5 to feature the same set of specs for the screen if not something better. The ROG Phone 3 also came with Gorilla Glass 6 so we might get an update this time considering phones from Samsung and Xiaomi are already out with Gorilla Glass Victus.
Also read: Lenovo confirms 'Legion 2 Pro' name, Snapdragon 888 SoC and adjustable twin cooling fan for its gaming smartphone
As for the processor, Asus ROG Phones have had a history of coming out with latest high-end Qualcomm Snapdragon processors and the ROG Phone 5 won't be an exception. As DxOMark website mentioned in its audio review, the handset will feature Snapdragon 888. The SoC supports 5G, Wi-Fi 6, Adreno 660 GPU and Quick Charge 5 tech. Also, since ROG Phone 3 comes with 8GB and 12GB LPDDR5 RAM, we can expect the same for ROG Phone 5. However, a recent benchmark leak suggested the arrival of an 18GB RAM variant. One can also expect UFS 3.1 storage.
Coming to the cameras, the DxOMark audio review does show the device with triple rear cameras, which is the same as ROG Phone 3. However, the megapixel count can be different this time. Based on previous rumours, the device is expected to have a 64-megapixel primary sensor.
And in the battery department, the ROG Phone 5 is expected to pack a 6,000mAh battery and support 65W fast charging tech. We may also see some upgraded cooling tech as it has been the case with ROG Phones since years now.
Expected price and availability
Asus ROG Phone 5 is confirmed to launch in India, along with US, Germany, and Taiwan. But the price is still a mystery. With better processor, screen tech and secondary screen, one can definitely expect higher pricing than ROG Phone 3. This means north of ₹50,000 since the 12GB model costs ₹49,999 on Flipkart.