Asus Zenfone 8 to feature 120Hz display, latest teaser suggests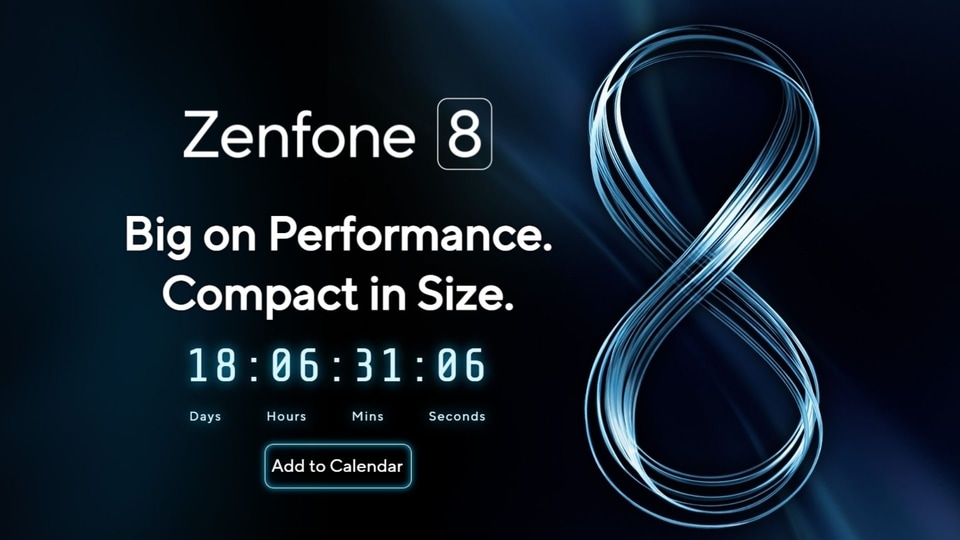 Asus Zenfone 8 series is launching on May 12, and it's expected to feature at least three phones.
Asus is launching the Zenfone 8 series on May 12. It's expected to launch at least three smartphones from the Zenfone 8 series. A new teaser shared by Asus hints at a higher refresh rate, possibly 120Hz, for the Zenfone 8.
In the new teaser which is a short video, Asus highlights the smoothness of the display of the Zenfone 8. It's safe to say that this means a higher refresh rate and most likely 120Hz since its predecessor Zenfone 7 has a 90Hz refresh rate. What's not confirmed though is if Asus will bring this feature to all the three Zenfone 8 phones. A recent teaser also hints at a punch-hole display and not a flip camera like we've seen in the Zenfone 7 series.
Asus is expected to launch at least three phones from the Zenfone 8 series. It will include Zenfone 8, Zenfone 8 Pro and possibly a Zenfone 8 mini. According to rumours, Asus Zenfone 8 mini will feature a smaller 5.92-inch OLED display. The screen size makes it slightly larger than the iPhone 12 mini's 5.4-inch screen. The display on Asus' iPhone 12 mini-rival is said to offer full HD (2,400 x 1080 pixels) resolution and up to 120Hz refresh rate. Apart from a compact display, the phone is also said to come with a 64-megapixel primary sensor (Sony IMX686) and a new Sony IMX663 sensor.
Asus Zenfone 8 and Zenfone 8 Pro are rumoured to be powered by the flagship Qualcomm Snapdragon 888 processor. In addition to a 120Hz display, one of the Zenfone 8 phones is also said to feature a full HD screen but with a higher 144Hz refresh rate.