How to download and install Android 12 public beta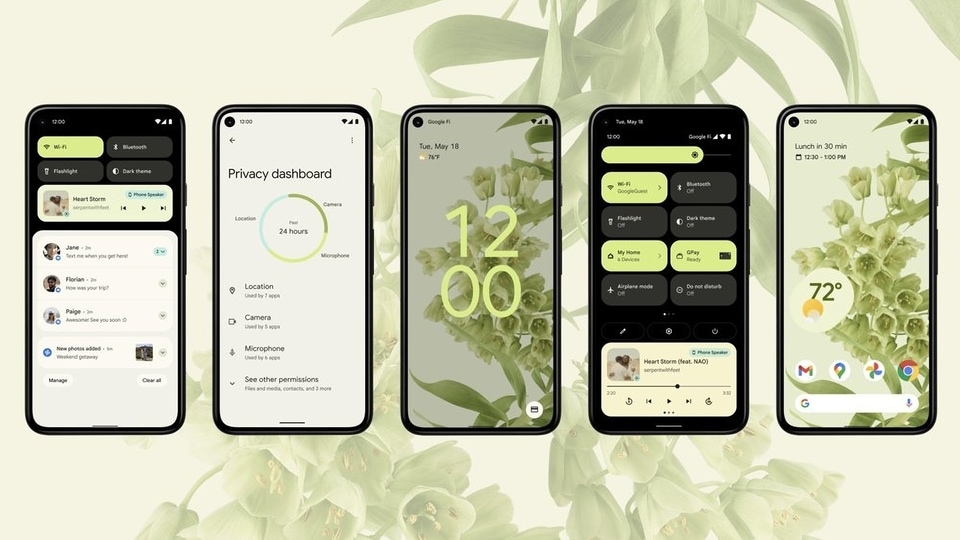 The first public beta of Android 12 is now available for Pixel phones, and select modes from other brands. Here's how to download and install Android 12 Beta 1.
Android 12 was unveiled at Google I/O giving us a look at the biggest Android redesign in years. Android 12 comes with a new design, features, security updates and more. Google also released the first public beta version of Android 12 to select smartphones. Google will release more beta versions of Android 12 with new features and changes before the stable release later this year.
Google has made the Android 12 public beta version available on the Pixel 5, Pixel 4a, Pixel 4a (5G), Pixel 4, Pixel 3a, Pixel 3a XL, Pixel 3 and Pixel 3 XL. It's also available for select smartphone models from Asus, OnePlus, Oppo, Realme, Sharp, Tecno, TCL, Vivo, Xiaomi and ZTE. You can check this website to see if your smartphone is eligible for the Android 12 public beta and instructions to install the update. The following steps can be followed to download and install Android 12 Beta 1 on our Pixel phone.
First thing is to visit the Android Beta Program website and sign in with your Google account.
Google will show a list of your devices that are eligible for the public beta.
Select the smartphone by clicking the 'Opt-In' button.
Then you'll have to accept the terms and conditions and click 'Confirm and Enroll'.
Once this is done, open the settings menu on your phone and go to software updates.
Here, you'll see the latest Android 12 public beta update available to download and install.
ALSO READ: Android 12 will turn your smartphone into your car keys
The update may not appear immediately, and you may have to wait for a few minutes for it to show on your phone. It's advisable to back up your phone before installing Android 12 Beta 1 as some data may be lost during the process. If you want to go back to Android 11 you can follow the same steps but select 'Opt-Out' from the website, and check for the update under the settings menu.