iOS 14.2 now available with 117 new emojis, wallpapers and more
iOS 14.2 update also brings a new LiDAR feature, iPhone 12 Leather Sleeve with MagSafe support, and more.
Updated on 06 Nov 2020, 09:22 AM IST
in mobile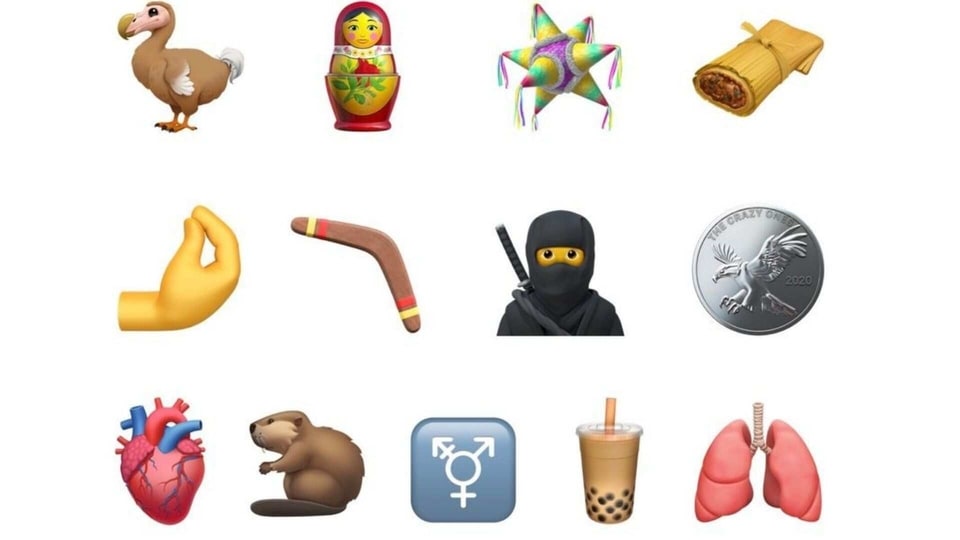 Apple has rolled out a new update for iPhones and iPads. iOS 14.2 and iPadOS 14.2 comes with new features and bug fixes, and a whole bunch of new emojis. There are over 100 new emojis that iPhone and iPad users can use with the latest software update.
iOS 14.2 and iPadOS 14.2 can be downloaded and installed on all compatible iPhones and iPads, respectively. The new emojis are part of the Emoji 13.0 release unveiled earlier this year. It has some notable emojis such as Dodo, Nesting Dolls, Piñata, Tamale, Pinched Fingers, Boomerang, Ninja, Coin, Anatomical Heart, Beaver, Transgender Symbol, Bubble Tea and Lungs. You can see the full list of the new emojis here.
iOS 14.2 also has the updated mask emoji which now shows a smiling face. "Replacing downturned eyes with eyebrows and blushing cheeks, it's fair to assume the new mask-wearing emoji is intended to be smiling," Emojipedia had pointed out earlier.
iOS 14.2 also brings eight new wallpapers in both light and dark mode versions for iPhones. It also adds support for the iPhone 12 Leather Sleeve with MagSafe. Apple has also added support for the magnifier tool to detect people nearby and report their distance with the LiDAR sensor on the iPhone 12 Pro and iPhone 12 Pro Max. Apple has also optimised battery charging for AirPods to help reduce its battery aging rate.
This update also adds a new notification alert for audio levels that are higher than required. There are new AirPlay controls for streaming content, and intercom support on the HomePod and HomePod mini. The HomePod can also be connected to Apple TV 4K for stereo, surround sound, and Dolby Atmos audio.