JioCricket app for JioPhone launched, here's what it offers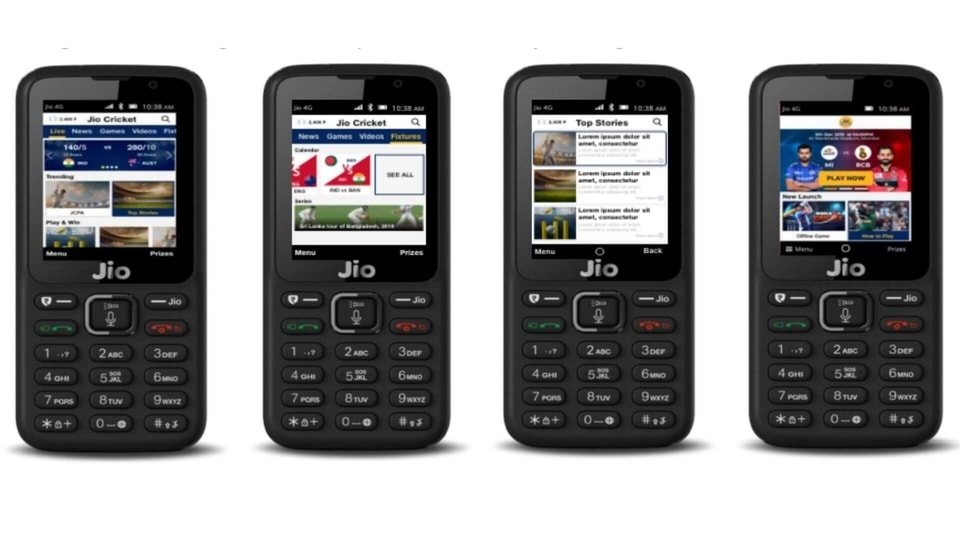 JioCricket app also comes with the Jio Cricket Play Along game where users can win prizes.
Reliance Jio has launched a new JioCricket app for JioPhone. The new cricket app will offer live scores, match updates, news and videos, and more. The JioCricket app can be downloaded on JioPhone and JioPhone 2 through the KaiOS app store.
The JioCricket app is available in nine languages including Hindi, Bangla, Marathi, Telugu, Tamil, Malayalam, Kannada, Gujarati and English. The app has different sections separated by different tabs. On opening the app, you'll see the live score section showing the updated scores of the ongoing match. There's also a trending section and games section on the home screen.
The other sections in the JioCricket app are for news, games, videos and fixtures. JioPhone users can also play the Jio Cricket Play Along game through this app. Jio launched this game last month in line with the IPL 2020. This game requires users to share predictions for every ball. The Jio Cricket Play Along game is available for all Jio users through the My Jio app.
ALSO READ: Reliance launches JioPages browser app for Android users
There's also a special quiz and daily prizes that users can take part in. The daily prizes include reliance vouchers worth ₹10,000, 1 year of Jio recharge and JioCricket plan. Weekly prizes like a TVS sport bike along with Reliance vouchers can be won as well. Jio also has a bumper prize which is Reliance vouchers worth ₹50,000.
JioPhone users can download the JioCricket app through the KaiOS app store. Users can also search for the app through a voice command.