LG shows off its first rollable phone at CES 2021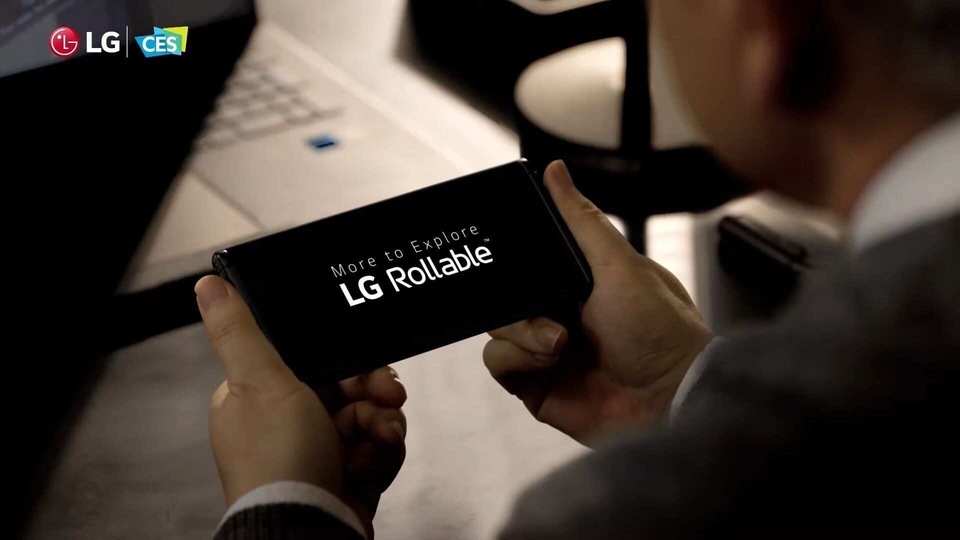 This is best look we've got at LG Rollable, the company's first rollable smartphone.
LG's first rollable phone finally made an appearance at CES 2021. LG gave a brief glimpse at its rollable phone but it's the best look we've got so far. The South Korean company started its CES presentation with the rollable phone which has the display sliding upwards for a bigger tablet-like design.
Called "LG Rollable", the smartphone's display unfurls when the phone is held in landscape mode. LG actually showed this in a very cool way by starting the presentation with the display rolling out, and ending it with the display rolling back in. When unfurled, the LG Rollable looks like a tablet. LG has shown only the front of its rollable phone and we haven't seen how exactly the rolled out display looks from the rear.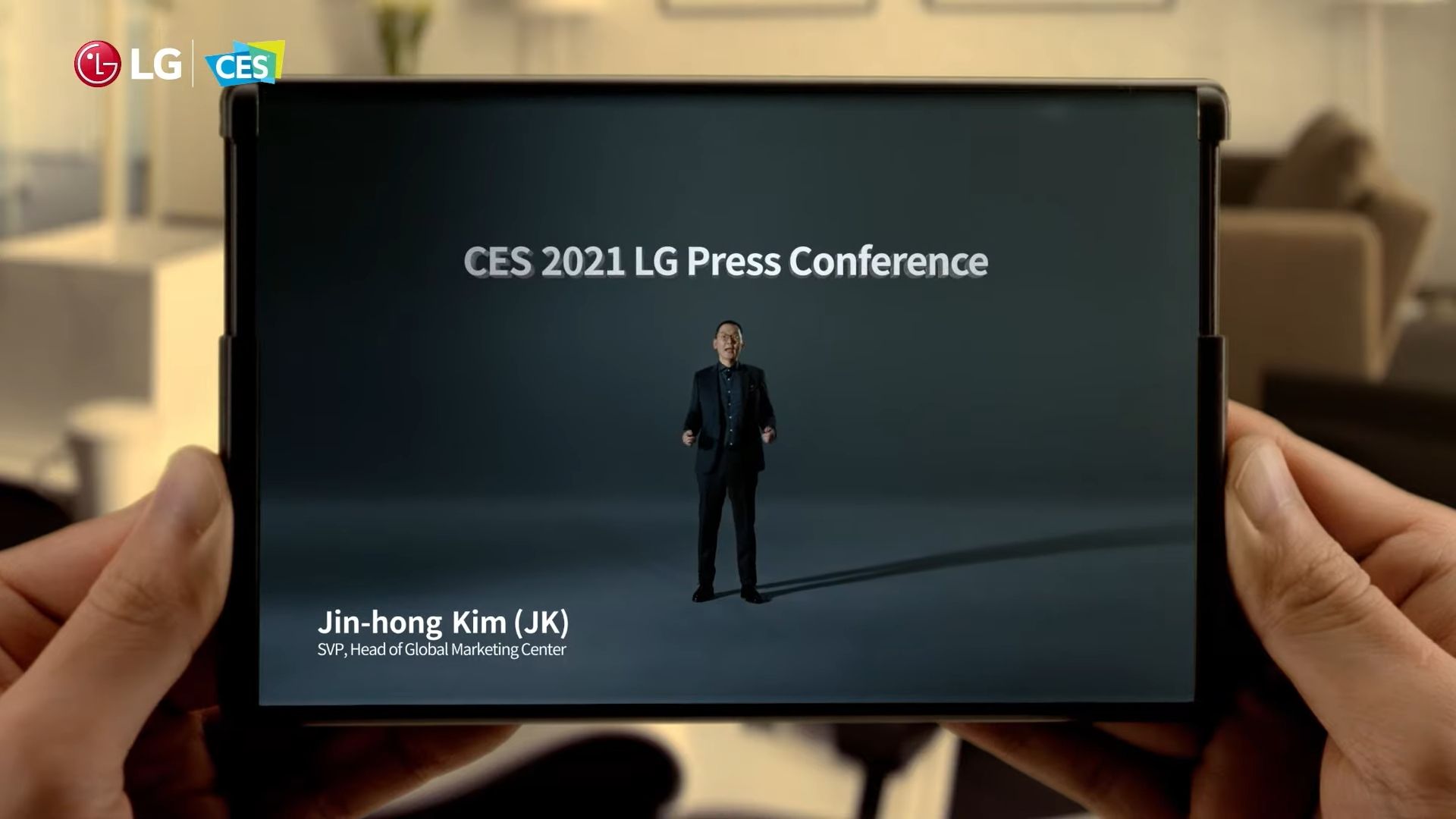 LG didn't go into detail about its rollable phone other than saying that it has a "unique resizable screen". There's no word on when we'll get to see more of the LG Rollable. CNET reports that LG plans to launch the phone later this year but there's no official confirmation yet.
ALSO READ: LG showcases 55-inch transparent OLED at CES 2021
LG Rollable is the latest experiment under the company's Explorer Project. It has so far rolled out LG Wing which has a secondary rotating display. LG Wing was a big experiment itself so it might not be long till we actually see the LG Rollable in the market. This is also not the first time LG is experimenting with rollable displays. It has already launched the first rollable TV which also has an OLED display.