Surface Duo, Microsoft's long-awaited dual-screen device may finally launch
Microsoft had showcased dual-screen Surface Duo in October last year. Since then, Surface Duo has seen multiple delays.
Updated on 26 Jul 2020, 08:30 AM IST
in mobile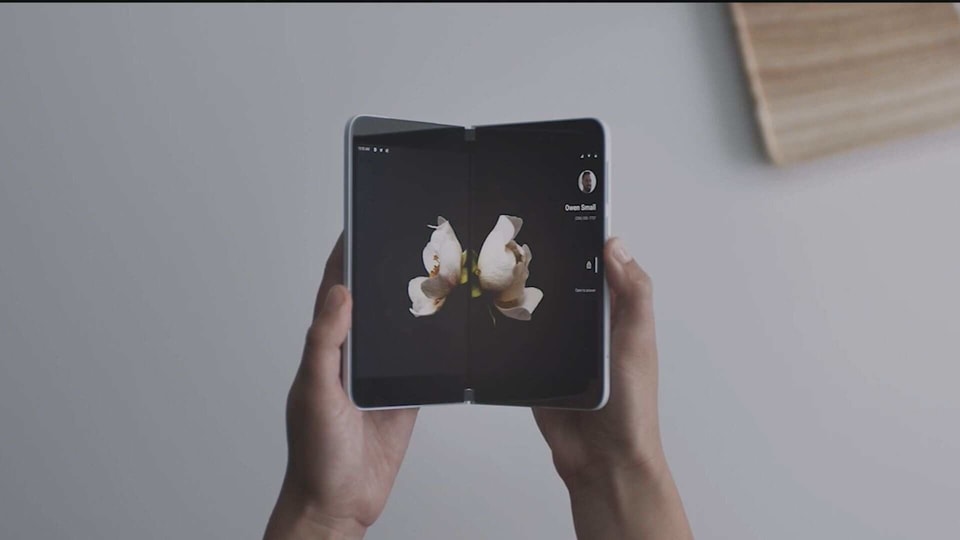 Microsoft's long-awaited dual-screen device 'Surface Duo' may finally see the light of day. Microsoft has not yet revealed the official launch date, but the phone-tablet hybrid has made an appearance on the US FCC certification website. Surface Duo has also shown up on the Bluetooth SIG website. The listings usually indicate at the imminent commercial launch of a new device.
The new listings come shortly after Surface chief Panos Panay dropped a teaser of the Duo on Twitter. Microsoft's Frank Shaw had also posted a photo of the device earlier this month.
Microsoft's Surface Duo was earlier rumoured to debut in July but evidently, that seems highly unlikely now. TheVerge reports that the device was planned to be showcased at the Build conference. The company, however, deferred the launch as the conference was cancelled. Microsoft is also said to have pushed the release of Windows 10x, an extension of Windows for the dual-screen devices, to early next year.
In case you did not know, Microsoft had showcased the Surface Duo at an event in New York City last October. The company does not describe the Duo as a phone, but it does have calling capabilities. The Duo is also said to be Microsoft's spin to the popular foldable phone concept. The Surface Duo is also going to be reference hardware for several OEMs who plan to embrace a similar form factor.
Microsoft Surface Duo comes with as many as two screens -- two slim 5.6-inch screens that unfold to an 8.3-inch screen. It runs Android apps and comes with special software optimisation for the dual-screen design. Overall look and feel of the phone is very similar to Microsoft's premium Surface laptops and tablets.
Microsoft has not officially confirmed the specifications of the device, but it is said to run on Qualcomm's top-end Snapdragon 855 processor, 6GB of RAM, and up to 256GB built-in storage. Surface Duo will ship with a 3,460mAh battery with USB Type-C charging. Microsoft's Panay has also promised a "world-class" camera with Surface Duo.