Samsung Galaxy Z Flip3 review: Why flip when you can fold?
The Samsung Galaxy Z Flip 3 is a very sleek, cool phone, and it delivers. But it feels a little incomplete.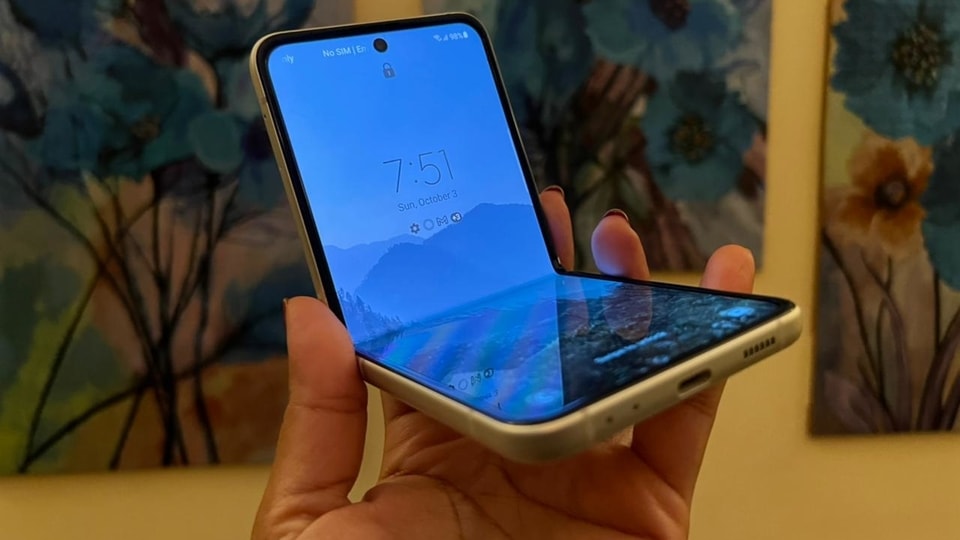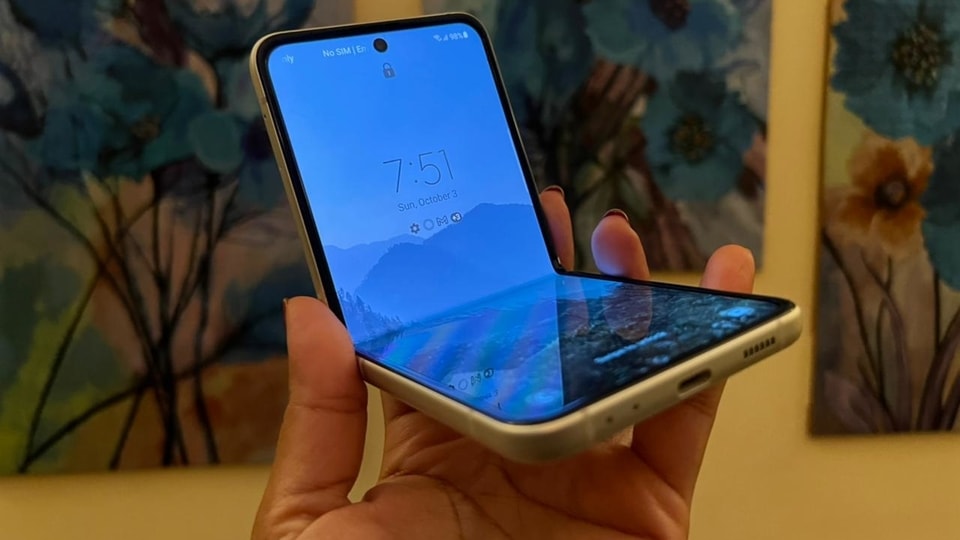 Product Name
Galaxy Z Flip 3
Pros
Sleek design
Waterproof
Smooth performance
Good front camera
Cons
Battery life is not great
Primary cameras are not good
Specifications
Screens

6.7-inch AMOLED inner screen, 1.9-inch Super AMOLED outer screen

Processor

Qualcomm Snapdragon 888 5G

Battery

3300 mAh with 15W fast charge support

Cameras

12 MP wide, 12 MP ultrawide with OIS. 10MP selfie camera
I recall spending a little time with the Samsung Galaxy Z Flip when it launched last year and loved how it looked. But that was about it. For someone who has always wanted the OG Moto Razr in hot pink, the Samsung Galaxy Z Flip in Mirror Purple was almost something I could have bought. However, the smartphone felt like a work-in-progress. But Samsung has come a long way since. Now, in its third generation, the Galaxy Z Flip 3 feels like a complete project. But, is it complete enough for you to pay ₹84,999?
The Galaxy Z Flip 3 looks good, while I am personally not a big fan of the dual-tone on the back, the colour pallets are fresh and it gives this foldable a whole new look. Reminds you of the older Pixels, actually. It is still compact, with a bigger external screen, and the new phone case that makes it easier to carry the Galaxy Z Flip 3 around, this is a smartphone you can consider if how something looks is more important for you. Samsung has brought in some good upgrades to the Galaxy Z Flip 3, and this foldable is finally ready to be considered for purchase by mainstream buyers, but of course, it is still expensive.
From the Galaxy Z Flip to the Galaxy Z Flip 3, the design upgrade is more radical as compared to the first Galaxy Z Fold and the third one. One of the major changes is the much larger outer display that takes up the bottom half of the smartphone when it is closed. This outer display is 1.9-inches and has a 512 x 260 pixels resolution, and is good enough for you to check your notifications, show alarms and timers, control music playback, and take a selfie. Much like a smartwatch display, the external display on the Galaxy Z Flip 3 is adequate for anything you want to and need to check at a glance, without having to open your phone.
If it is just the flip phone experience that Samsung wants to sell with the Galaxy Z Flip 3, it fails. The flip phones of yore could be opened with one hand and could be clapped shut with that satisfactory 'snap'. You would not dream of doing that with the Galaxy Z Flip 3. While it does feel sturdier and better built than its two older iterations, it still does not inspire the confidence one needs to flip the smartphone open with one hand and snap it shut. Also once open, it feels nothing like an old-style flip phone. The crease on the screen is the only reminder that this smartphone can fold.
Without a doubt the Galaxy Z Flip 3 looks good, Samsung is marketing this device as a cool device, one for the influencers. While I personally wasn't a fan of the dual-tone route the company has taken this year, particularly the lighter colours, but give me the Galaxy Z Flip 3 in a matte black or moss green and I'm in. But overall, the device feels well-built and sturdy and the best part is the compact form factor when it's folded and can slip right into your pocket. Samsung also shipped a green carrying case for our review unit of the Galaxy Z Flip 3, one that comes with a ring holder. This case makes carrying the Galaxy Z Flip 3 easy but takes away the cool. Much like the case for the Galaxy Z Fold 3 which comes with a nook for the S-Pen.
When you open the Galaxy Z Flip 3, you get a 6.7-inch screen that has a 22:9 aspect ratio, 2640 x 1080 pixels resolution, and a 60Hz refresh rate. There's enough screen real estate for all your work but it's tall and narrow. You can still see the screen crease but it is not that bothersome and you'll not notice it as much when the screen lights up. The front camera is in a hole punch on the top and the fingerprint sensor is on the power button on the side. Unlike the older Flips, this year's Galaxy Z Flip 3 is waterproof with an IPX8 rating. However, it is not protected against dust or sand.
The Galaxy Z Flip 3 is powered by the Qualcomm Snapdragon 888 processor and has 8GB of RAM with 128 or 256GB of internal storage. The device ships with Android 11 and you are going to get upgrades till Android 14, as the company has promised.
You can use the Galaxy Z Flip 3 in Flex Mode for work and play and it's convenient. I found myself trying it out just for the kicks of it, just because it could be done, but when it came to actually doing something on the device, it was just easier to have it fully open and not in that L-shape. Particularly when it came to typing, there is too little space on this narrow phone for anyone to treat half the screen like a keyboard that's placed on a desk. And this is really no gaming phone, so don't bother.
In basic daily usage where the Galaxy Z Flip 3 was my secondary device, I used it a decent bit to text, make a few calls, some photos with the back camera, and a lot of social media. Doom scrolling is just something else on this. The speakers are not very loud, which is ok, because I don't really expect anyone to consume a lot of content on this, the screen's just too narrow. I'm not saying it cannot be done, though, of course.
The battery on the Galaxy Z Flip 3 is just about adequate, it lasted me a whole day simply it was not my main device. With some photos, messaging, checking emails, scrolling through Instagram and Twitter, and a couple of long-ish calls, I needed to plug the phone back on charge by late-night, post-midnight actually, after starting the day off at 10 AM. This duration is good, but then you have to remember that this was NOT my main device.
I spent one of my off-days just with the Galaxy Z Flip 3 and found myself not even opening the phone up as often since I could check whatever I needed on the outer screen, and also because one can't open or close the phone with one hand, any extra effort on a holiday felt like too much. It's great detox, but am pretty sure Samsung didn't design this phone for that purpose.
The Galaxy Z Flip 3 has a 12MP main and ultrawide rear cameras and a 10MP front camera. If you take a selfie with the phone closed, you will be using the rear cameras. And there is no zoom. Now, the photos are not bad. In typical Samsung style, the photos are bright and the colours are quite saturated but I found them lacking detail. Samsung's better (best, actually) cameras are on its S21 Ultra and we really wish the company had brought some of those chops to its foldables. The front camera delivered pretty good results, selfie-lovers will not be disappointed.
Should you buy it?
The perks of the Galaxy Z Flip 3 lies in the fact that it's cool, it looks good, and it fits into shallow pockets, so it fits pretty much anywhere. There is no mirror-finish this time so no fingerprint smudges (yay). If your normal day is very work-heavy, the Galaxy Z Flip 3 is not the device for you, the battery is not going to last. Its cool form factor makes the Galaxy Z Flip 3 something many influencers might want a piece of. Foldables are still not THAT mainstream yet, but Samsung is taking some steady steps towards that future.
Follow HT Tech for the latest tech news and reviews , also keep up with us on Twitter, Facebook, and Instagram. For our latest videos, subscribe to our YouTube channel.
First Published Date:
03 Oct, 08:11 PM IST
71633271289835
NEXT ARTICLE BEGINS