Don't have a webcam? Microsoft Teams could move you off the main screen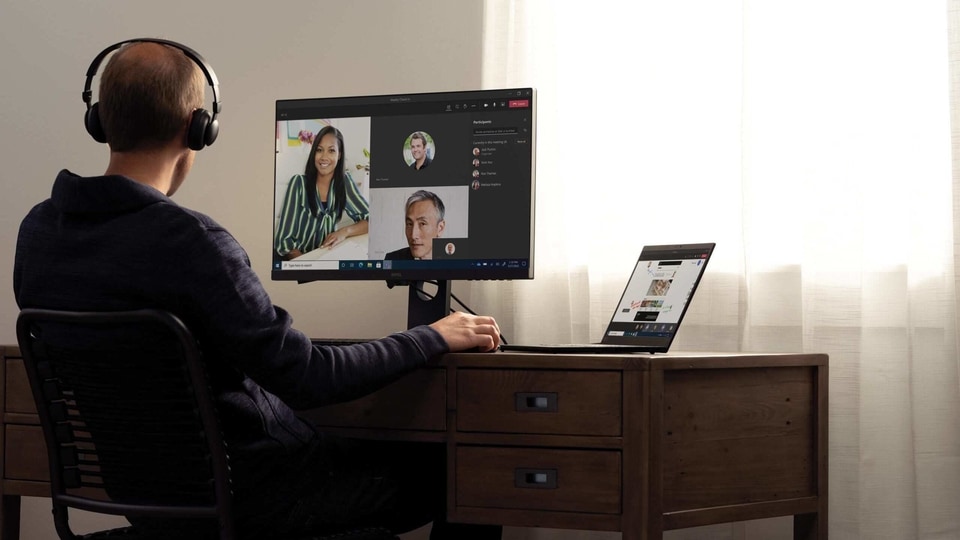 A new report suggests that Microsoft has begun relegating users without webcams off the main user grid.
Microsoft recently issued an update to Teams, its video meeting application that has seen a massive increase in users during the novel coronavirus pandemic, which has quite a stringent consequence on users who do not have a webcam enabled, according to a new report.
The Microsoft Teams app recently received an update that now throws users off the main screen of the app, if their webcam is switched off, according to a report by Techradar. This essentially means that the app's video layout now only shows users who have a video feed that others can view.
Also read: Microsoft's Teams app hit by possible networking glitch
While that might make sense from an aesthetic standpoint, as blank usernames on a screen do not make sense when there are other screens with video displaying, it now appears that users who do not have their cameras enabled will now be shunted off the main screen in favour of users that do.
The reason why this might be a bad idea is that many users joining meetings during the pandemic while they're working from home might be using their personal computers instead of laptops - those computers might not have cameras built into them. While these users will still show up on very small meetings of less than 10 users, joining larger groups will mean they are pushed off the screen entirely.
Read more: Planning to buy a laptop to work from home? Here's what you need to keep in mind
According to the report, a recent study has revealed that many people also suffer from anxiety of joining a meeting from their homes - these users could now feel pressured into turning their cameras on during a meeting in order to make sure they show up on the main screen. The alternative could be employees who would be either considered non-participants for lack of appearance on the app, so it remains to be seen if Microsoft does anything to address the issue.