Forget regular online shopping: Live commerce is the future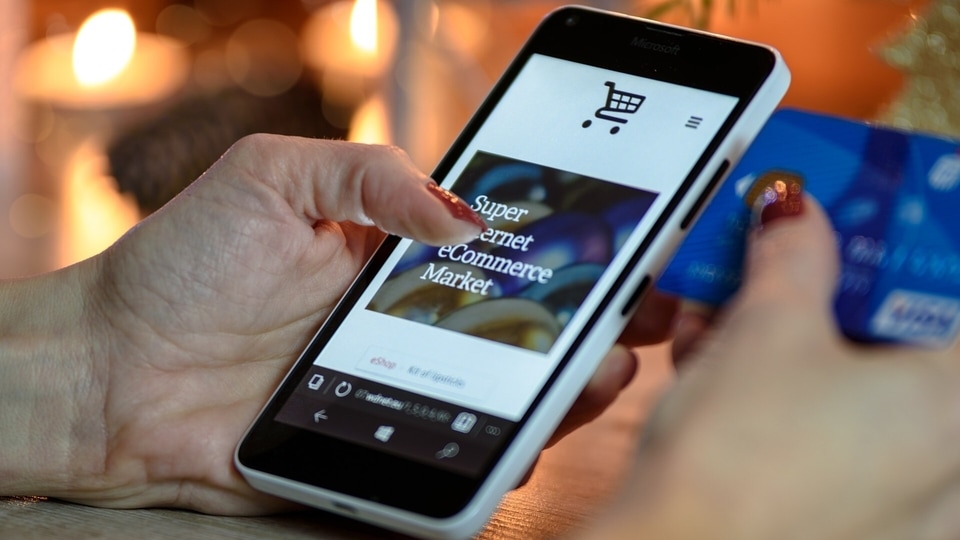 In the last few years, we've seen a new marriage of ecommerce and social media. It's now time to take that even further ahead. And there are apps that can help you
Shopping used to be a lot of fun. It typically meant a nice winter afternoon spent strolling a busy street of stores, looking out for the best deals with friends or family, or maybe a summer evening at the mall, finally coming back home at the end of it with some great buys.
Then, 18 months ago, everything changed, thanks to the global pandemic. And while malls, markets have reopened in certain parts of the world, the lingering threat of a third wave or another mutated variant of the virus has us all concerned. Some of us may never get comfortable stepping into crowded spaces again.
Eighteen months ago, 85% of global shopping was being done in-store. People enjoyed and preferred this way to shop—it was not just about buying things. It was about time spent with people you like, consulting each other before deciding what to buy, being able to touch and feel the product before you decide. Generally speaking, it was about the experience. Retailers knew that too, and did whatever they could — and more — to make shopping fun.
Covid-19 or not, online shopping is here to stay. And now it is time to raise the bar further. Traditional online shopping, when compared with the immersive experiences on social media, now feels rather base. Retailers need to list all their products the same way, giving them all the same screen space. You can play up deals and discounts, but every other shopping app is doing that, too. How do you break through the noise?
Three words: live, shoppable commerce. That's the future.
In the last few years, we've seen a new marriage of ecommerce and social media. You can now swipe up on Instagram stories, for example, to make a purchase or click on a link that takes you straight to a product page. In the battle for effectiveness between photos and videos, though, videos win. In circumstances where you can't touch, feel, or try on products before purchase, video is the next best thing.
So what's the next step? Real-time shopping. Shopping in stores and malls was enjoyable for three primary reasons:
Variety: You can see and experience a wide range of products in one place
Community: By gathering physically, friends and family could come together to not only make decisions about shopping, but catch up socially
Excitement: Real-time events, competitions, and other engagement activities draw customers into brick-and-mortar stores
Experiential shopping experiences don't have to be relegated to the physical world, however. Retailers can create online shopping experiences that are just as good as the touch, feel, and sensation of in-person commerce. So how can you do it?
1. Tap into the power of shoppable video
Nearly every ecommerce website looks the same: Rows and rows of static pictures with descriptions and prices listed alongside. To the extent video is used, it's typically done as an afterthought. Through prominently featured shoppable video directly on ecommerce sites, however, brands can replicate the immersive experiences customers get on social media platforms—and give site visitors a much more intimate look at the product they're viewing.
Take a dress, for example. A static picture shows how it might look on a model in a single pose, but can you see the way the fabric falls or moves? The way it reflects changing light? You simply can't beat video when it comes to truly getting a sense for an item online. And when shoppers can not only comment on and interact with videos, but execute one-click purchases without ever breaking away from the experience, the benefits compound further:
- Better customer engagement and more time spent on site
- Enhanced customer trust and sentiment as customers have a better idea of what they're buying when they complete a transaction
- A dynamic storefront, allowing for engagement opportunities as soon as a new visitor reaches your site
2. Go live!
Live commerce is already a huge trend in China, where it's projected to become an RMB100 billion market by 2023. It's not constrained to China, either—it's a movement that's spreading to western markets — and brands — like wildfire. Cartier hosted its first jewelry show on Taobao Live, unveiling more than 400 timepieces and jewelry items. Kim Kardashian sold 15,000 bottles perfume in minutes.
These are real-time live events where customers not only get deals and discounts, they also get to engage with other customers, influencers, and ask questions about the product before committing to a purchase. It's is as close as you can get to real-life physical shopping, all done digitally. And the perks?
- Built-in hype for events like product launches, celebrity interactions, thematic sales (like Diwali or Christmas), product demonstrations, influencer videos, and more
- Real-time community building through customer-to-customer and customer-to-influencer connections
- Personalisation and product curation
- The option to embed a clickable layer for real-time shopping to optimise impulse purchases
It might seem like a yawning gap between the current state of ecommerce and the brave new world presented by on-site, shoppable short form and livestream video. Luckily, there are apps that can help you easily create videos like these and embed them seamlessly on any website or app within 30 minutes—all without having to involve your technical team. These apps offer livestream commerce solutions and also come with features that allow you to host live streams on any website just by scanning a QR code.
These live commerce videos are shoppable, swipeable, and interactive. Every part of the video is customisable,from the music, the display format, and the editing styles. And on your end, you get full control over the customer experience and data so you know what is working, what isn't, and where you can optimise.
The last year has shown us the power of human connections. We've struggled with the lack of connection while being locked in at home, but found solace in the connective tissue of social media and online communities. And now, as we find ourselves in this ever-expanding virtual space where we work together, keep in touch with friends and family, watch videos and movies together, listen to music together, and game together, we can shop together. That is the future.
This article has been written by Jason Holland, President, Global Business, Firework