Gionee M7 Power first impressions: Full-screen phone with big 5,000mAh battery
Sporting a 6-inch Infinity Display, Gionee M7 Power will be available for pre-orders on Amazon from November 17 and goes on sale on November 25.
16 Nov 2017, 02:24 PM IST
in news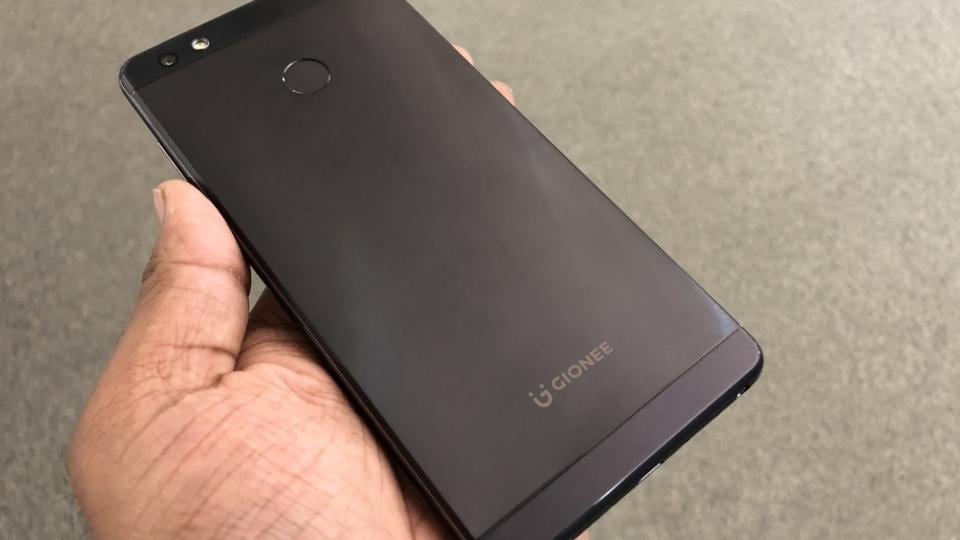 This year will be remembered for how edge-to-edge smartphone displays went mainstream from being mere concepts. From Xiaomi to Samsung and even Apple, all major brands have at least one full-screen phone in their portfolio. And those that don't are sooner or later going to join the trend.
Gionee is the latest to hop onto the bandwagon. The company launched on Wednesday the M7 Power in India. With a mammoth 5,000mAh battery, the smartphone is priced at ₹16,999, and is set to compete against the likes of Moto G5 Plus, Xiaomi Redmi Note 4 and the Moto X4. Ahead of the launch, we spent considerable time with the Gionee M7 Power. Here are our first impressions.
Gionee deserves praise for finally attempting to try out something new on the design front. After all, it was the brand that once launched the Elife S5.5, touted as the slimmest smartphones in the world. But of late, Gionee's smartphones look monotonous. Fortunately, M7 Power isn't like any Gionee smartphones you have seen in recent times.
It's tall, slim and comes with a beautiful back panel. The rear, which looks similar to the Pixel 2 XL, comes with a textured finish. While contemporary phones have a 'curvy' element, the M7 Power has a flat-ish slab-like form factor. But that's not a negative. It's easy to grip and comfortable in the palms.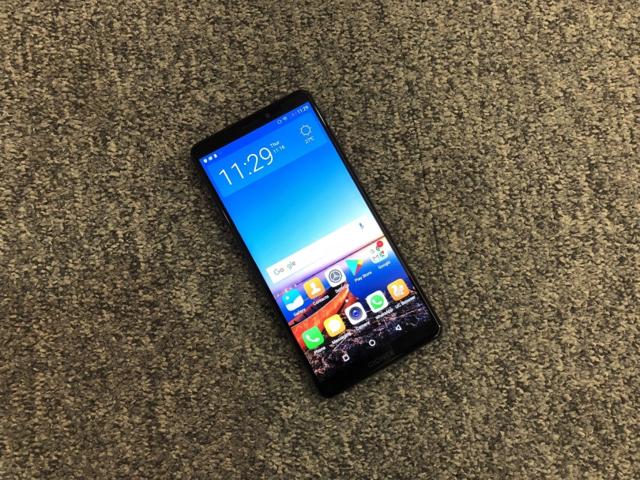 The biggest draw of the smartphone is its 6-inch 'FullView' display. But the resolution at 1440 x 720 resolution is a bit inferior when compared to other full-screen phones such as the Galaxy S8 and Xiaomi Mi MIX 2. It's also not entirely edge-to-edge — there's a fair bit of bezel on the circumference of the display.
But the screen fluidly gels with the body, especially when it is off. At least, it looks decent enough in black.
While we can overlook the display, considering the price point and the 5,000mAh battery proposition, Gionee's Amigo 5.0 custom skin on top of Android Nougat (v7.1.1) feels a bit dated. Of course, Amigo brings a variety of customisation and exclusive features, but I think it's time Gionee embraces the stock Android, just like Nokia and Lenovo. Based on my experience in past few days, Amigo hasn't changed a lot but seems a bit refined. But again, there's a fair bit of monotony.
The Gionee M7 Power comes with a 13-megapixel auto-focus camera on the back and an 8-megapixel front camera. The camera performance is pretty much on par with phones in the mid-range category if not better. We are yet to fully test the cameras in all possible light conditions. As far as first impressions go, it seemed fast enough and pretty decent. The highlight though is a built-in 3D feature.
Essentially, you need to shoot a subject in 120-degree angle, and the device automatically renders a 3D effect. It's an interesting feature and fun to use. But just like Bothie feature, I ain't sure I am going to frequently use this feature. It's a bit of gimmick, in our opinion, but fun nonetheless. By the way, there are plenty of third-party apps on Google Play Store that let you capture 3D images. For example, Fyuse.
Gionee's M7 Power seems like a pretty decent phone with its own hits and misses. Full screen, 5,000mAh battery are certainly attractive propositions, but Snapdragon 435 SoC is a bummer. Phones like the Xiaomi Redmi 4 and LG Q6 run on that SoC and come at a much lower price. Stay tuned for our detailed review of the phone.