Historic? Windows 11 set to do a first, change its looks by default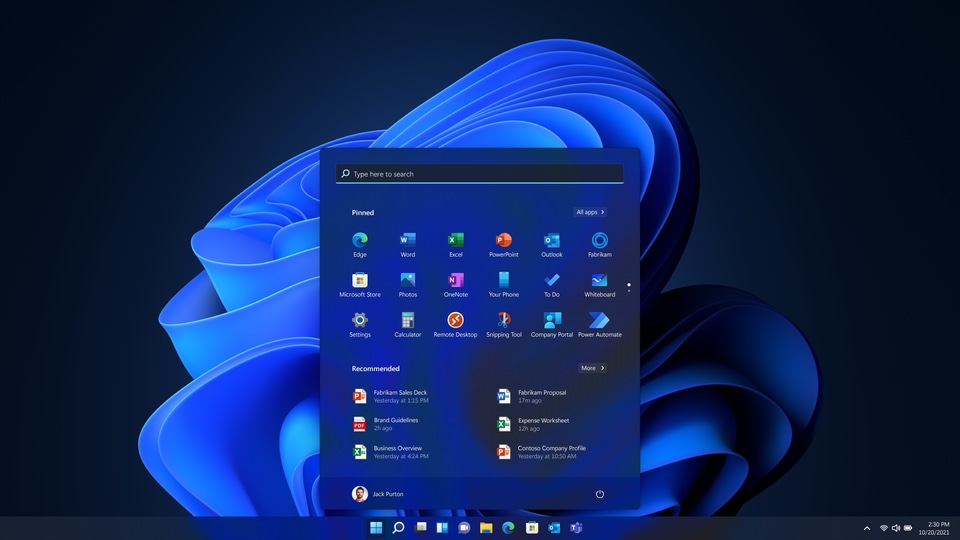 Microsoft Windows 11 is all set to do something that it has never done before.
Windows 11 has changed most of the features that come with the operating software, but now it has been revealed that it may even change the look of what you see by default when it is released. Microsoft Windows 11 release date is expected in October, according to some reports. Instead of the bright and shiny interface that you are used to, Upon downloading, Windows 11 will show something that is entirely different, something that has benefits way beyond cosmetic.
What users may get to see by default on booting up Windows 11 is the colour black being splashed across your screen! Yes, the dark theme will come with Windows 11 by default in some versions (SKUs), according to Windows Latest. However, that will happen on a clean install of Microsoft Windows 11 or if you are setting up a new computer.
While this will be a first for Windows 11, other tech companies have already ventured into this field on both smartphones and laptops.
The reason behind it is a healthy one. Staring at very bright screens is not good for the eyes, they need more soothing colours and the dark theme is an ideal way to go. It has been widely argued that the dark theme is much more restful for the eyes than the bright mode. Not just health, it also has a wider environmental impact. It will reduce power usage on your devices and that can only be good. A double whammy of goodness is just what the doctor ordered in this fraught era when contagious diseases are on the rise and extreme environmental events are increasing.
However, for those who just cannot tolerate the dark theme and need their screens to be bright and shiny all the time to put them in the right mood, Microsoft Windows 11 has provided that option too. The light mode is just a few clicks away on Windows 11.
However, since both the options will in any case be available to users at the click of a button, there is always the option of switching between both, time and again, if that is not too much of a bother. Of course, you could do yourself, and the environment a favour, by consciously picking and sticking to the dark theme.