Meet Finney, the world's first blockchain smartphone
Priced at $999, Finney blockchain comes with top-of-the-line specifications. Here's everything you need to know about the world's first blockchain phone.
11 May 2018, 01:44 PM IST
in news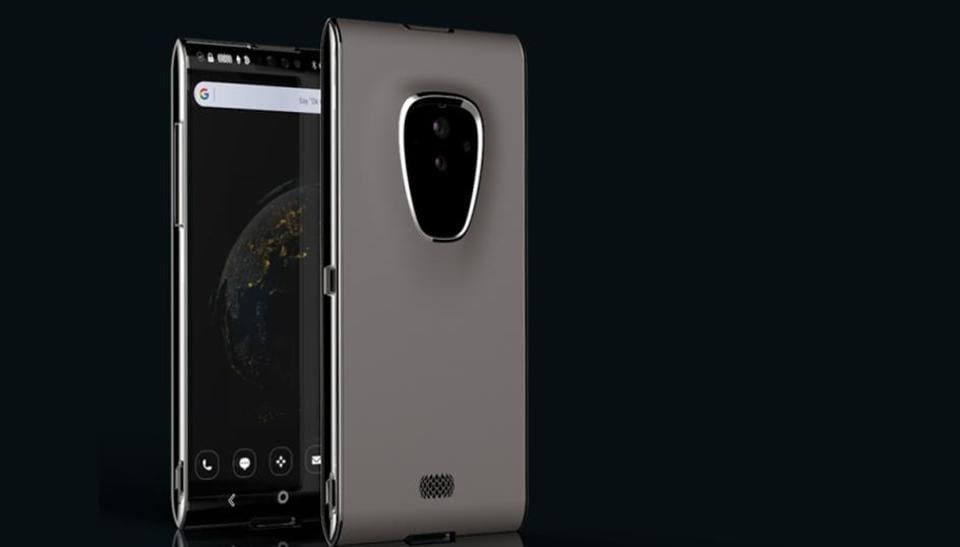 The world's first blockchain phone is here. And it's not from Huawei, which was initially rumoured to be working on the concept. The first-ever blockchain smartphone has been developed by Sirin Labs, a Switzerland-based company that works in the field of blockchain networks.
Sirin Lab's blockchain phone, called Finney, runs on an Android 8.1 Oreo-based custom operating system, Sirin OS. The smartphone has a built-in "cold-storage" crypto wallet, distributed ledger consensus and secure peer-to-peer resource sharing. The company claims Finney blockchain smartphone is completely "tamper proof" and has a physical security switch for wallet protection. The cold-storage wallet is not connected to the internet which is said to make it secure from hackers trying to access cryptocurrencies stored in the wallet. Other key security features include biometrics and lock pattern.
"FINNEY smart devices will create an independent blockchain network using a distributed ledger consensus mechanism. This enables fast payments between the network peers without the need for mining (fee-less). FINNEY devices will feature a cold storage crypto wallet compatible with the most common cryptocurrencies. The UI/UX will be developed to solve the technical pains of exercising crypto transactions by providing a platform for friendly and secure payments," explains the company on its website.
Sirin Labs' Finney blockchain phone will be shipped globally. The smartphone is priced at $999, which is roughly ₹68,000. ALSO READ: Blockchain: Benefits of this emerging technology beyond cryptocurrencies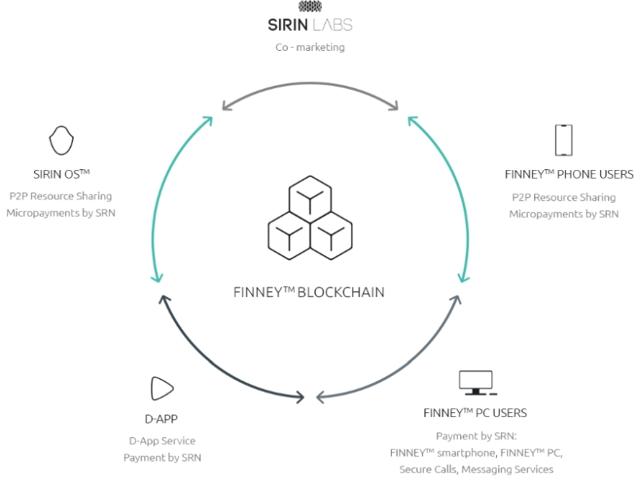 Finney blockchain phone: Design, specifications

The smartphone comes with metallic frames on the sides while the back panel is protected by Gorilla Glass. It has mechanical volume keys, nano-SIM slot, and SD memory card slot.
Along with blockchain features, Finney has top-of-the-line specifications. For instance, it is powered by Qualcomm Snapdragon 845 processor, the same chipset that is powering some of the best flagship Android phones in the world at the moment.
The smartphone comes with a 6-inch display at 18:9 aspect ratio, 402ppi and 1500:1 contrast ratio. The phone comes with 128GB built-in storage and 6GB RAM. For photography, the phone has 12-megapixel rear camera with low-light f/1.8 aperture and an 8-megapixel 85-degree wide angle front facing camera. The smartphone is powered by a 3,280mAh battery with fast charging support. Connectivity options include Bluetooth 5.0, NFC, and LTE among others.