Microsoft Windows 10 April 2018 update: 5 new features that you should know
Here are top new features of Microsoft Windows 10 April 2018 Update.
02 May 2018, 11:11 AM IST
in news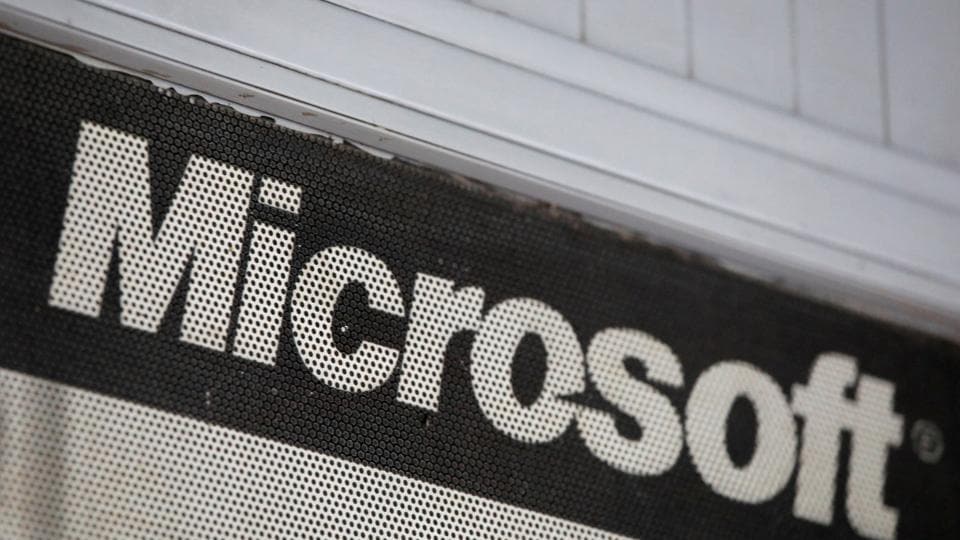 Microsoft on Monday announced rolling out a new update for its Windows 10 operating system. Called Windows 10 April 2018 Update, Microsoft aims to improve productivity as well as making the existing applications more useful to users. The update also includes a slew of security-focused features.
That said, Windows 10 April 2018 Update is one of the biggest software updates Microsoft has rolled out since 2016. We have already outlined the top features of Windows 10 April 2018 Update which includes a new Timeline features and improved voice-to-text functionality among others.
But there's more to the new update. Let's take a look at the more new interesting features of the latest update to Windows 10.
Updates won't slow down your PC
One of the most annoying things about updating Windows has been slowing down of the devices. The company has already identified this problem and allows users to download updates in the background. But it still used to make the PCs agonizingly slow. The latest Windows 10 April 2018 update allows users to prevent their devices from slowing down in the future.
To make sure your PC doesn't slow down while updating, go to your device's Settings > Update & Security > Advanced options. Then, click on Delivery Optimization and choose Advanced Options. From here you can select how much bandwidth the device can allocate for downloading the updates in the background. Similarly, you can do so for downloading the updates in the foreground. The best thing about the new Settings is the new UI which allows you to control the bandwidth by just using on-screen slider.
Airdrop-like Nearby Sharing
Clearly inspired by Apple's Airdrop feature, Windows 10's new Nearby Sharing allows users to share videos, photos and documents, and websites with users around them via Wi-Fi or Bluetooth.
To quickly share a web page on Microsoft Edge or any photos and videos, click on the share charm in the application or simply right click to access the share tool.
"Your computer automatically picks the fastest way to share your file or webpage, either over Bluetooth or Wi-Fi. Bluetooth allows you to quickly discover potential devices with which you could share," says Microsoft in a blog post.
The share tool also shows you which devices are available for sharing in the proximity.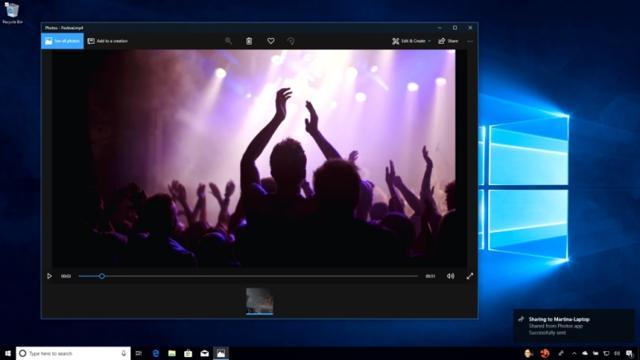 Customise audio settings for each app
Microsoft's latest Windows 10 April 2018 update also focuses a great deal on the audio experience. It allows you to customise audio settings for different application. For instance, you may have apps like Saavn to deliver maximum sound through speakers. And at the same time you can now have a browser deliver lesser decibels through headphones. You can customise audio settings for all the applications on Windows 10.
Apps are now better scaled
Microsoft is now letting you customise apps resolution as per their device resolution. To get started, users can go to Settings > System > Display > Advanced scaling settings. Now, choose the Let Windows try to fix apps so they're not blurry" option to automatically scale the applications as per your device resolution.
Revamped gaming
Microsoft is improving its Game bar to make it easier for users to find what they are searching for. "Go to your captures, toggle your microphone and camera, choose a theme, and edit the title of your Mixer stream—all from new buttons on Game bar," said Microsoft in the blog post.
Users can also select different themes such as dark, light or the current Windows theme. Users can also launch a Mixer stream from the Game bar without needing any additional hardware or software.