Moto G6 review: Premium design with decent performance
Moto G6 launched in India earlier this month at a starting price of ₹13,999. Here's our detailed review of the phone.
15 Jun 2018, 04:44 PM IST
in news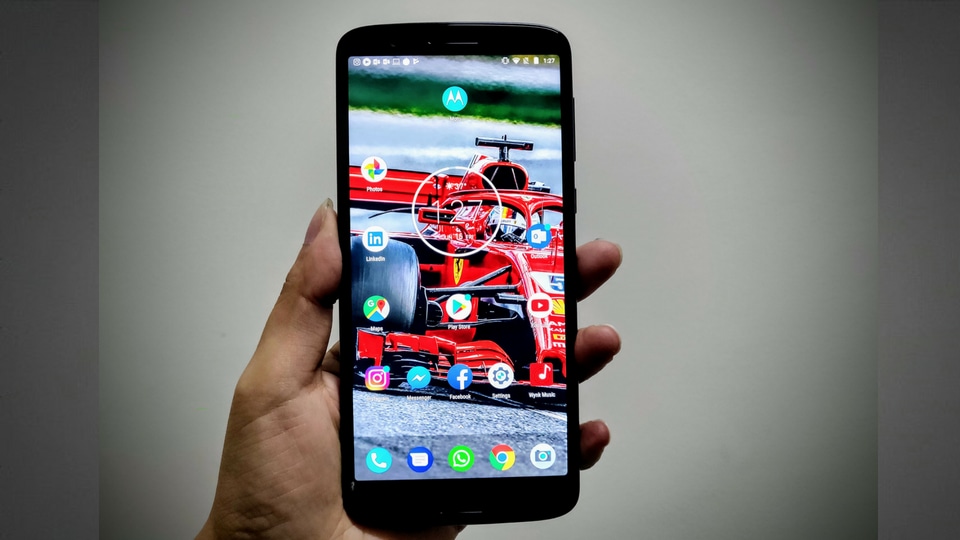 Last week, Lenovo-owned Motorola launched its new Moto G-series smartphones, Moto G6 and Moto G6 Play, in India. The Moto G6 is available in India at a starting price of ₹13,999 and it competes with Xiaomi's Redmi Note 5 Pro and other budget Android phones like Asus Zenfone Max Pro M1 and Oppo Realme 1.
Moto G6 marks a big departure from its popular G-series phones in terms of the design. The new phone has a more premium look and feel to it thanks to a glass back panel and a taller 18:9 display on the front.
The smartphone offers a refreshed and premium design in a sea of smartphones that are identical to each other, but carries a rather competitive price tag. Last year, Motorola introduced metal back panels on its Moto G5 and Moto G5 Plus phones. Apart from the design improvements, Moto G6 comes with upgraded specifications over its predecessor.
We have been using the top-end model of Moto G6 (4GB RAM + 64GB storage) for some time now, and here's our detailed review of the phone.
Design and display
Moto G6 is wrapped in Corning Gorilla Glass on the front and back, with a polished metal frame sandwiched between. The looks alone make you feel as if you are holding a smartphone worth twice the money. The Realme 1 does have a similar design on the back, but Moto G6 takes the cake because of a real glass back instead of a plastic material with mirror finish. The back also houses a dual-camera within a wristwatch-like setup. It protrudes a bit, but the phone doesn't wobble when kept on a surface. It only comes in one colour variant though — Indigo Black.
On the front you are greeted with a 5.7-inch Full HD+ display with 18:9 aspect ratio. While Motorola has tried catching up with Xiaomi and others in having an end-to-end display, there's still a fair bit of bezel. The display delivers pretty decent colours, and it's quite reflective especially when you're using the phone outdoors. The auto-brightness could have also been a lot better as it struggles to match the ambience light.
Camera
The dual camera setup on the back features a 12-megapixel primary sensor and a 5-megapixel secondary depth sensor with dual LED flash. On the front you have a 16-megapixel clicker with single LED flash.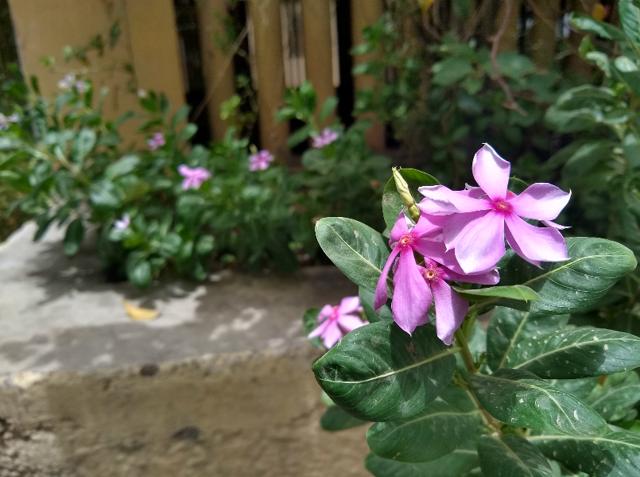 The camera app has a lot going for it, even though it looks minimalistic at first glance. There's a bunch of interesting features like Text Scan which allows you to convert an image with text into an actual text file; Spot Colour mode which allows you to pick a colour in the frame and keep the rest of the image monochrome; and Cutout which basically crops the outline of a subject and converts it into a vector file that can be used on other images.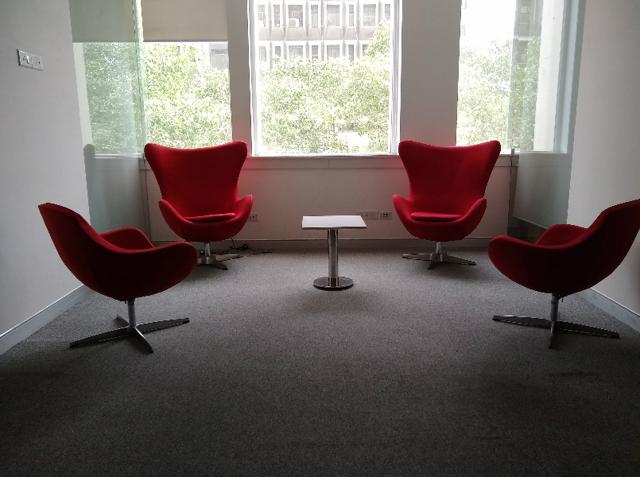 The experience with Moto G6 camera has been a mixed bag. While some of the photos came out pretty well, some were quite underwhelming. The real winner for Moto G6 is its HDR mode, which is far better than the likes of Oppo Realme 1. Moto G6's camera performance comes very close to Redmi Note 5's, if not better.
ALSO READ: Xiaomi Redmi Note 5 review: A well-packaged smartphone
The low-light performance also leaves a lot to be desired. While most of the phones including premium ones struggle in dim lighting, Moto G6 fared little lower than our expectations. A few photos taken in such situations had a lot of noise and not-so-accurate colour reproduction.
The portrait mode is also quite underwhelming as it struggles to detect edges. The phone supports full HD (1080p) video recording and offers electronic image stabilisation. The video quality could also have been a lot better.
Software and UI
Moto G6 runs on Android 8.0 out-of-the-box. As we've seen over the years, Moto G6 has a near-stock Android UI. There are a few customisations, though. For instance, it has a few preloaded custom apps like Moto and Motorola Notifications along with Facebook Lite and PhonePe.
The Moto app offers actual functionality like the One Button Nav that replaces your on-screen navigation buttons with swipe and press gestures on the fingerprint scanner and the usual Moto Actions like the chop gesture to toggle the flashlight. The Moto Key option even lets you load up all your passwords on your fingerprint.
Moto G6 also faces the problem that most of the modern 18:9 phones have to bear — app optimisation. For instance, the on-screen navigations disappear to make room for more real estate on the screen while using the One Button Nav feature, but some apps don't take full advantage of it. For example when using Wynk, a vestigial bar can be seen on the bottom of the screen.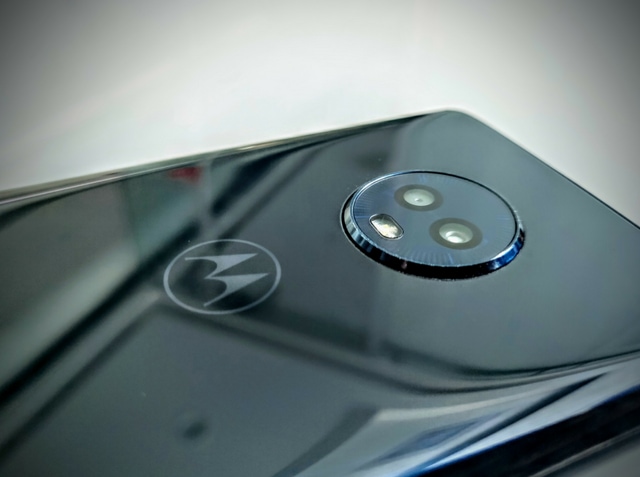 Performance, battery life
The Moto G6 ships with a Qualcomm Snapdragon 430 processor, which tackles most tasks without issues. It deals with casual usage comprising of browsing, video streaming, chatting and occasional gaming with ease, but there were a few times I faced lags. Heavy games like PUBG render well but tend to heat the device up, but fortunately not to an uncomfortable level.
The call quality and network reception was good. Calls sounded clear on both ends. The call speaker and the main loudspeaker share the same place, so you don't have to flip over the phone if you have to hear anything clearly in a noisy environment.
The device is powered by a 3,000mAh battery and it comes with a 15W TurboCharger that charges the phone within an hour and a half. During charging, the phone tends to heat up a bit, but not to a point that is unusable.
On light usage, while performing basic tasks like browsing, scrolling through Facebook, Instagram and Twitter, streaming, texting and light gaming, it lasted almost an entire day with a little more juice left. On an intense gaming night followed by video streaming on full brightness, it lasted a little more than 7 hours.
Verdict
Moto G6 is clearly a big upgrade over the predecessor in terms of design and specifications. Apart from a contemporary design, Moto G6 also delivers a rather fluid user experience, giving it an edge over this rather monotonous category of phones. But things like the camera performance and a price tag of ₹16,999 (for the top-end model) keeps it from being a perfect all-rounder.
That said, Moto G6 is worth considering if you're looking for a phone that looks good and delivers a decent performance. The top-end model does come with more RAM power and storage on-board but it hovers above ₹15,000 mark. Since it has a 256GB microSD slot, the base model with 3GB RAM and 32GB storage is rather more compelling proposition at ₹13,999. But if you're just about performance and top-end specs, Xiaomi Redmi Redmi Note 5 and Redmi Note 5 Pro are still the top phones.