Realme 3 Pro review: A worthy rival to Xiaomi Redmi Note 7 Pro?
Realme 3 Pro takes on Xiaomi Redmi Note 7 Pro with superior specifications and a 64-megapixel Ultra HD camera mode. Both the phones are available in India at a starting price of ₹13,999. Which one should you choose? Read our Realme 3 Pro Review.
28 Apr 2019, 02:49 PM IST
in news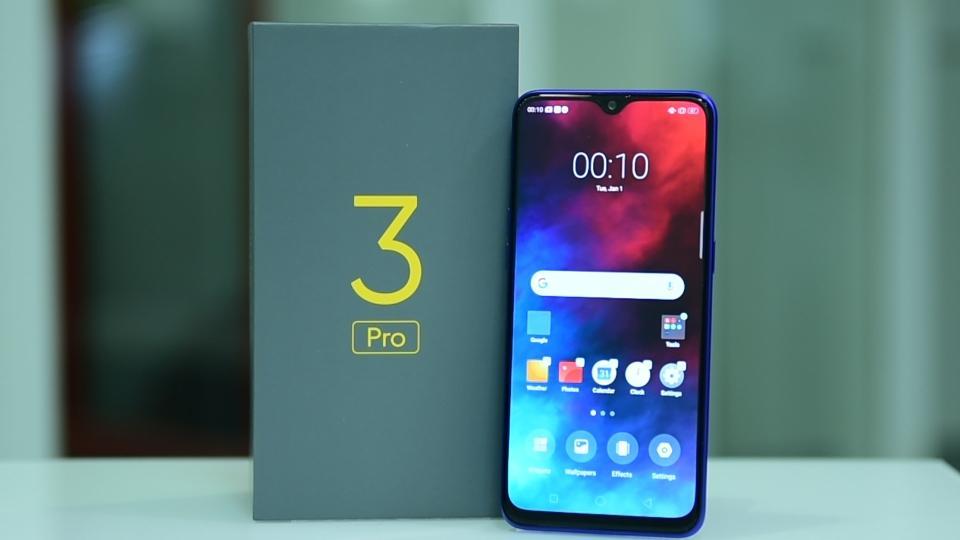 Brand: Realme
Product: Realme 3 Pro
Key specifications: 6.3-inch Full HD+ display, Snapdragon 710 processor, up to 6GB of RAM, 4,045 battery, 16-megapixel (f1.7 aperture) and 5-megapixel (f2.4 aperture) rear cameras, and 25-megapixel f/2.0 front camera, Android Pie, Vooc fast charging
Price: ₹13,999 (base price)
Rating:3.5/5
Game is on between Xiaomi and Realme. From taking potshots at each other on social media to offering similar specced and priced devices, Xiaomi and Realme have intensified competition in the budget smartphone segment. The latest in the ongoing rivalry is Realme 3 Pro, Realme's answer to Xiaomi's Redmi Note 7 Pro smartphone.
Xiaomi raised the bar for budget and mid-range smartphones with Redmi Note 7 Pro which features massive 48-megapixel rear camera. Available at a starting price of ₹13,999, Redmi Note 7 Pro is a no-brainer for those looking for a reliable camera phone. Almost three months after Redmi Note 7 debuted, Realme launched Realme 3 Pro featuring a 64-megapixel Ultra HD mode. The latest Realme smartphone is also available in India at a starting price of ₹13,999.
So which one should you choose? Realme 3 Pro or Redmi Note 7 Pro? Let's find out.
Xiaomi introduced Gorilla Glass back panel on Redmi Note 7 Pro with gradient design. The front also got a major facelift with higher screen-to-body ratio and tinier notch. Realme 3 Pro does not offer a glass but a plastic body with 3D design. Plastic body does not necessarily mean a cheaper material. In the case of Realme 3 Pro, it certainly does not feel like. In fact it looks much better than the competition thanks to unique light grating effect and S-shaped pattern when light falls on it. On the front it has a dewdrop notch with higher screen-to-body ratio. The screen size is 6.3-inch display with mere 1.55mm-wide bezel.
Apart from good looks, Realme 3 Pro ticks all of the boxes for comfort and grip. Volume and power buttons and fingerprint sensor are well within the reach.
Realme 3 Pro fares well in the camera department as well. It doesn't outshine Xiaomi Redmi Note 7 Pro's 48-megapixel sensor, but it's still impressive. Daylight photos in normal mode are sharp, clear and rich in colours. We're not a big fan of the Chroma boost but there are many who like the auto-optimisation of the images. Realme 3 Pro bets big on Sony IMX519 sensor, which is also available on OnePlus 6T's camera. As expected, quality goes down in dark and low light conditions but they're still usable. Realme offers its own night mode, 'Nightscape.' The mode enhances the image quality but don't hold your breath as it will still be on par with rival mid-range phones.
ALSO READ: Xiaomi Redmi Note 7 Pro review
The much talked about Ultra HD mode offers richer details, but again it still leaves a lot to be desired. Perhaps, Realme can further improve the camera capabilities in the future updates. The phone can do 4K video recordings and ultra slow motion at 960fps (feature available after an update).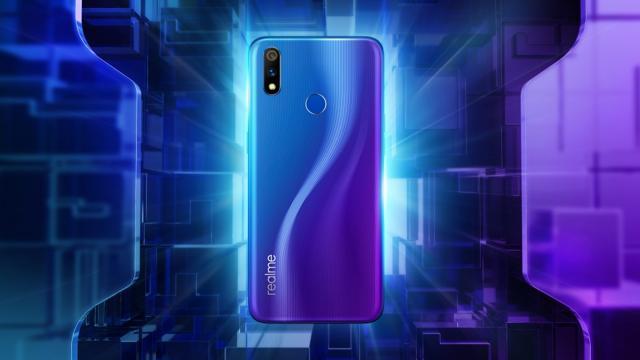 The new Realme phone is powered by Snapdragon 710 processor with up to 6GB of RAM and 128GB storage. The smartphone handles graphic-intensive applications with ease. Games such as PUBG and Asphalt 9: Legends are quite smooth. There's minor heating issue on longer gaming sessions but that's the case with most of the smartphones. For day-to-day usage, Realme 3 Pro does really well. During our usage, we faced no app crashes or lags. The phone also caters to power users with a bigger 4,045 battery with Vooc fast charging. The fast charger is a welcome addition in the box. Interestingly enough, Realme 3 Pro uses the older micro-USB port instead of USB Type-C, which has become a standard for modern phones.
Compared to Redmi Note 7 Pro, Realme 3 Pro's performance is almost on par. Realme has some unique offerings for power users, such as ability to run Fortnite. It will also get Netflix's high-definition mode via Widevine L1 DRM update.
Verdict
Realme 3 Pro comes very close to Xiaomi's Redmi Note 7 Pro in several departments including performance and design. The camera could have been better but looking at price point and only one phone that is superior to it, Realme 3 Pro is not a bad deal. Power users will definitely like the phone. If you're looking for a phone that has reliable performance, cleaner UI and good looks, Realme 3 Pro is for you. If you want superior camera and slightly inferior performance, Redmi Note 7 Pro is for you.