Vaunt, Intel's highly advanced smart glasses not intrusive
Intel's Vaunt smart glasses look like normal glasses.
06 Feb 2018, 05:11 PM IST
in news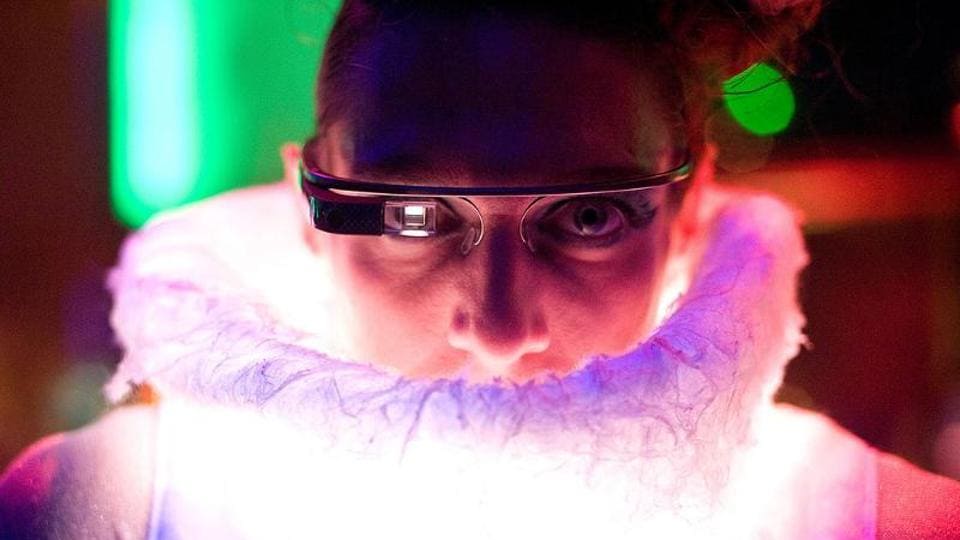 The concept of smart glasses is certainly not new. Google brought one consumer version around four years ago, but it never took off. But this hasn't stopped other technology companies from trying to produce better smart glasses. The latest to offer one is the chipset giant, Intel.
Intel's smart glasses called Vaunt, looks like normal glasses. And unlike Google Glasses, Vaunt doesn't go overboard on projecting information on the miniature display, rather it shows minimal content, though contextual.
For instance, it shows directions to your destination if you're walking on an unknown street or recipe steps if you're cooking a new dish.
The projection is done using very low-powered laser. This is based on a technology called VCSEL (Vertical-cavity surface-emitting laser), a variation of semiconductor laser diode with laser beam emission perpendicular from the top surface. The laser projects a monochrome image onto the right lens of the glasses, reports The Verge.
If you're concerned about having laser beams, even though ultra low-powered, close to your eyes, here's what Intel has to say.
"It is a class one laser. It's such low power that we don't [need it certified]," Mark Eastwood, Intel's New Devices Group (NDG's) industrial design director told The Verge, adding, "and in the case of [Vaunt], it is so low-power that it's at the very bottom end of a class one laser."
The idea behind the smart glasses, according to Intel, is that to provide minimal notification without causing a lot of distraction to users.
"We didn't want the notification to appear directly in your line of sight," Eastwood said. "We have it about 15 degrees below your relaxed line of sight. … An LED display that's always in your peripheral vision is too invasive. … this little flickering light. The beauty of this system is that if you choose not to look at it, it disappears. It is truly gone."
The information is relayed via a connected Android or iPhone. One can control these glasses through voice commands. Intel also plans to include head gestures going forward.
At the moment, Intel's Vaunt glasses are still in prototype stage, and will be available to developers later this year.
Intel's subtle yet highly advanced smart glasses come at a time when multiple technology firms are making efforts to revive interest in smart glasses. One of the most anticipated wearables is Magic Leap One.
Magic Leap One is essentially an Augmented Reality headset that uses light field display to project virtual content. Set to be released some time later this year, Magic Leap device is a standalone unit, which means it doesn't need to be tethered to a computer or smartphone.
Google-backed Magic Leap One seems to have taken clues from Microsoft's highly advanced Mixed Reality headset and Facebook's Oculus Go. The device already has competition from the likes of Samsung Gear VR and Google Daydream View.