Xiaomi launches AirPower-like 80W wireless charging pad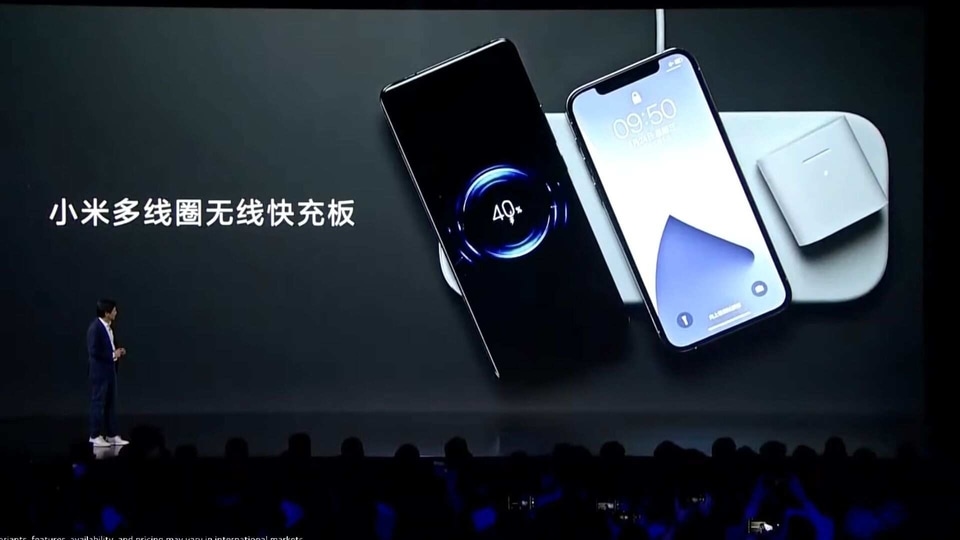 Xiaomi's new wireless charging pad can charge up to three devices at once.
Xiaomi launched a series of products at its 2021 launch event on Monday. The company also unveiled a new wireless charging pad similar to the elusive Apple AirPower.
Xiaomi's new wireless charging pad is priced at CNY 599 ( ₹6,700 approx). Xiaomi says the charging pad is equipped with 19 coils making it possible to charge up to three Qi capable devices at once. It's claimed to offer up to 20W of wireless power per device. It also comes bundled with a 120W charger. Another interesting thing about the wireless charging pad is that the devices can be placed anywhere.
This isn't Xiaomi's first wireless charging pad but it's similar to what Apple had unveiled back in 2017. Apple's first wireless charging pad can also charge three devices at the same time. This includes an iPhone, Apple Watch and AirPods. Xiaomi even showed the wireless charging pad charging an iPhone during the presentation. The AirPower hasn't commercially launched though, and there are still rumours floating around about its launch.
Xiaomi's wireless charging pad is currently available in China, and there's no word on when it will launch in other markets. At the event, Xiaomi also launched a series of products including Mi 11 Ultra, its first phone with a secondary screen, Mi 11 Lite, Mi 11 Lite 5G, and Mi 11i. Mi 11 Ultra starts at RMB 5,599 (roughly ₹62,000), while Mi 11 Lite 5G is priced at RMB 2,299 (roughly ₹25,500). Xiaomi also launched its new fitness band, Mi Smart Band 6 and the Mi Smart Projector 2 Pro.