The consumer tech experience is broken, it needs to change, says Nothing India's VP and GM Manu Sharma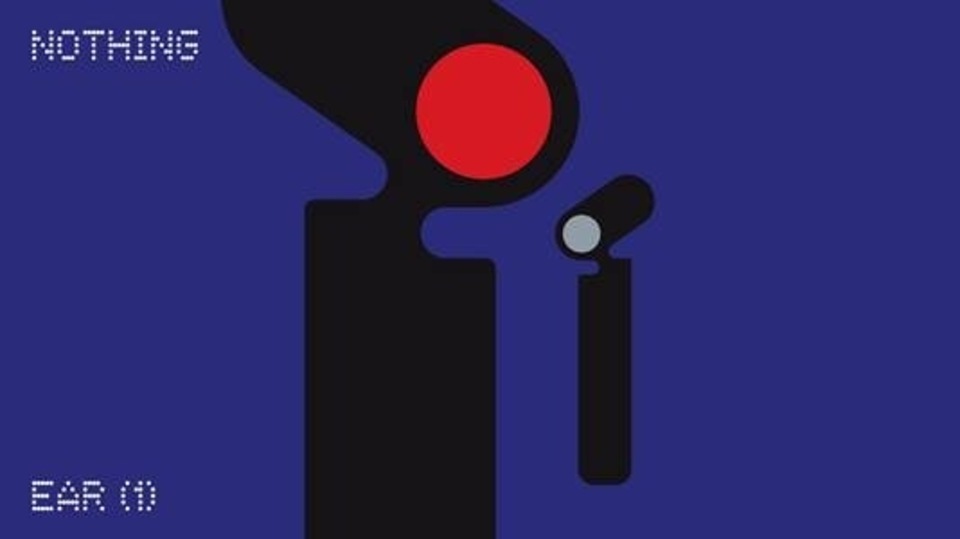 Nothing announced today that its products are going to be available in India as Flipkart exclusives. We spoke to Nothing's VP and GM Manu Sharma and Rakesh Krishnan, Senior Director, Electronics at Flipkart to find out more about plans they have.
Nothing is going to launch its first product, the ear (1) in India soon. The company announced today that it was partnering up with Flipkart for its India chapter. So what does this mean for us, the users? We can expect Nothing's products to be Flipkart exclusives when they launch, starting with the much-awaited ear (1). The India launch of Nothing ear (1) is going to happen at the same time as the global launch and Flipkart is going to offer the product at No Cost EMI.
This partnership announcement with Flipkart for India follows Nothing's announcement that it was partnering up with Selfridges for the UK market. At Selfridges, the Nothing buds will be sold in partnership with Smartech, which already sells a variety of gadgets in the store.
Nothing had earlier announced that the ear (1) was goin to launch in June, but the launch date has since been pushed back. To find out more about what the plans for India are, we spoke to Nothing India's Vice President and General Manager Manu Sharma and Rakesh Krishnan, Senior Director of Electronics at Flipkart. And here are excerpts from our chat...
What is going to be the main differentiator between the ear (1) and other TWS solutions in the market?
Manu Sharma: We believe the earphones market was begging for differentiation, a space where we can elevate design and deliver value from day one. As a UK brand, all of our products are being designed in Europe and have a unique design language that you won't see anywhere else. Thinking bigger, we want to see a change in the consumer tech market because we feel the user experience is broken. There's so many useless specs these days. Our mission is to remove these barriers so that people can feel excited about technology again. Nothing will surely be driving that change by creating simple-to-use technology with iconic designs and features that add genuine value to the user.
Rakesh Krishnan: India is one of the fastest-growing markets for wearables in the world and as the country's homegrown e-commerce marketplace, we are at the forefront of driving the adoption of true wireless earbuds with our nuanced understanding of customers. We believe Nothing's unique design and sound quality coupled with our pan-India reach and connect with the customers will help the brand create a niche for itself in the fast-growing wearables market in India.
Since last year's pandemic outbreak, customer consumption patterns have greatly evolved where they are preferring to purchase high-performance products with the rise of Work from Home, and Nothing's best-in-class offering is uniquely positioned to cater to this customer cohort evolving demands. Coupled with our affordability payment constructs such as No Cost EMI, Debit Card EMI, Buy Now Pay later and doorstep delivery in a safe and hygienic manner across the country will provide a seamless and affordable purchase experience to customers.
So what we bring on board for Nothing is an impeccable customer experience, market insights, a platform that has access for customers in 12 different languages, and a fast and seamless pan India delivery, supported by a tech-enabled supply chain. This coupled with our after-sales services across 171 cities and pick and drop facility available in the rest of the serviceable pin codes will help customers with their serviceability and replacement requirements.
Who exactly is your target audience for this?
Sharma: Nothing was created for people, like ourselves, who want to feel empowered by technology. Just like our own team, our customers will be diverse and range from enthusiasts who love getting their hands on the latest technologies, design-conscious trendsetters who revel in standing out from the crowd, and everyday people who want to enjoy life's simple pleasures without any fuss
What plans do you have for the Indian market for the rest of the year?
Sharma: We plan on introducing an ecosystem of products and services in India and around the world that are uniquely designed and easy to use. We have also set up a robust customer care network of 205 local service centers covering 171 cities in India. More updates will be announced soon.
Krishnan: There is a huge scope for increasing the coverage of wearables devices in India and the foray of Nothing in this space will help expand the market further. As the destination of customers seeking the widest selection of consumer electronics, Flipkart is at the forefront of helping drive its adoption across the country. The extended Work from Home scenario has further heightened the demand for electronics essentials, including true wireless earbuds, with over 85% in the overall headphones category and 120% growth being witnessed in the true wireless earphones since last year. As we lead Nothing's entry into India, the customers will have an ever wider range of offerings to choose from and the unique design and sound quality of Nothing will help further expand this market in India.