Xiaomi Redmi Earbuds S vs Realme Buds Air Neo: Who wins the budget earbuds battle
We compared the wireless new Redmi Earbuds S with with Realme Buds Air Neo. Guess who wins the battle.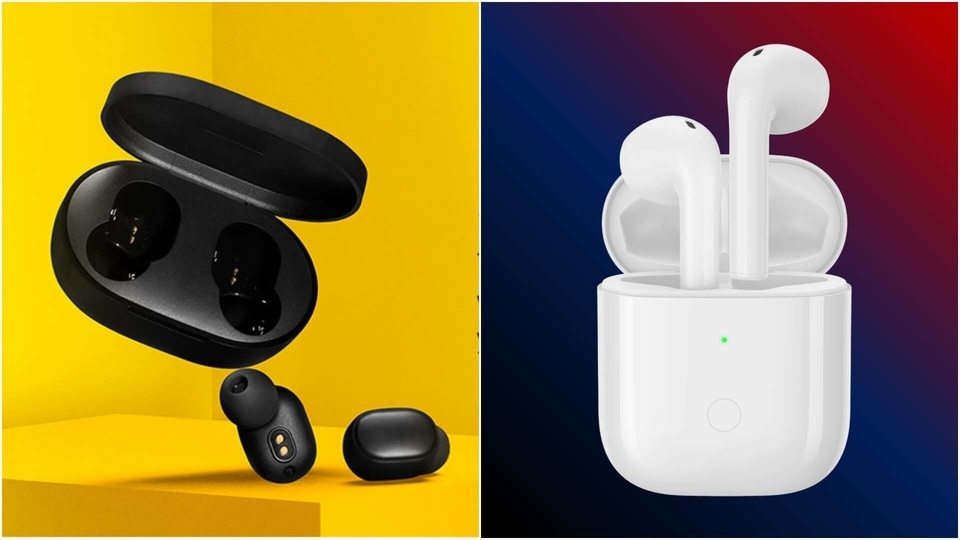 Xiaomi's sub-brand Redmi has just launched its first ever truly wireless earbuds in India, the Earbuds S. These fall in the 'budget' segment and are a rival to Realme's Buds Air Neo, the wireless earbuds that launched a day before Earbuds S. Since both are priced under ₹3,000, it is natural to place them against each other and see who wins the battle, at least in terms of specifications. It is worth adding that while these are the first under 'Redmi' in India, Realme has launched its wireless earbuds before as well and is not new to the market. If you are planning to get your hands on one of these affordable wireless accessories, the comparison below will probably help you decide.
Note: These wireless earbuds are not compared on the basis of their audio performance or battery performance since they can vary as per the usage. These are compared below only on the basis of their specifications.
Design
Realme Buds Air Neo are strikingly similar to Apple Airpods. They also have a long stem with grilles in almost the same positions. However, they are slightly heavier (4.1 grams) than the Redmi Earbuds S. However, since there is a stem, the battery is also bigger in this. We will talk about it later. You can get Realme Buds Air Neo in three colours, Pop White, Punk Green and Rock Red.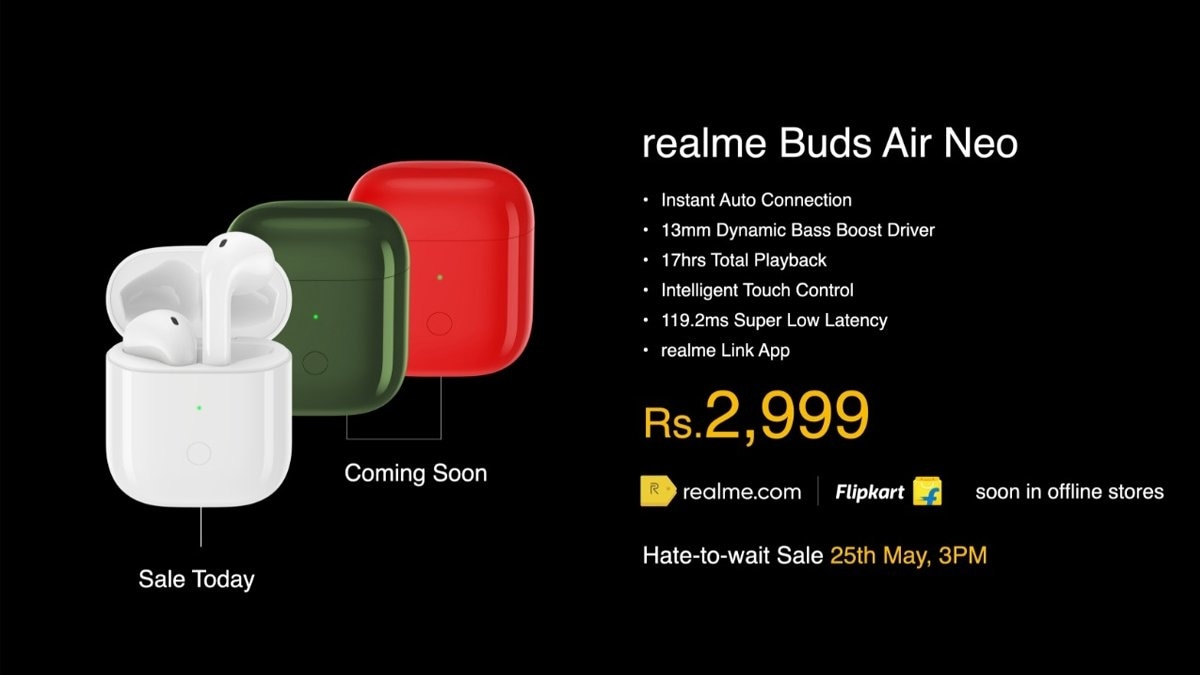 On the other hand, the Redmi Earbuds S are way smaller in size and do not have a stem like the Buds Air Neo. However, they too are heavy considering their size since they also weigh 4.1 grams. Also, since the size is smaller, you may have a greater chance of losing them. You only get it in Black colour variant for now.
What's worth noting here is that while the Realme Buds Air Neo don't have any clickable button to get things done, Redmi Earbuds S do have them. You can use gestures on Realme Buds Air Neo. Some might feel that using gestures gives more premium feel to it, some may rely on clickable buttons since they are more assuring.
Also read: Vivo TWS Neo earphones to launch on June 1
Both are IPX4 rated, which means you can't go for a swim but they can at least resist sweat.
Specs and features
The Realme Buds Air Neo supports Google Fast Pair feature for easy connection with the handset and has a 13mm large driver with dynamic bass boost. There's also a low latency, Gaming mode that can go till 119.2ms. Powering the earphones and handling the connectivity is the R1 chip. As for the gestures, you can use press and hold, double tap, triple tap finger gestures to answer a call, control music playback, skip a song, end call, activate voice assistant and activate/deactivate the super low latency mode.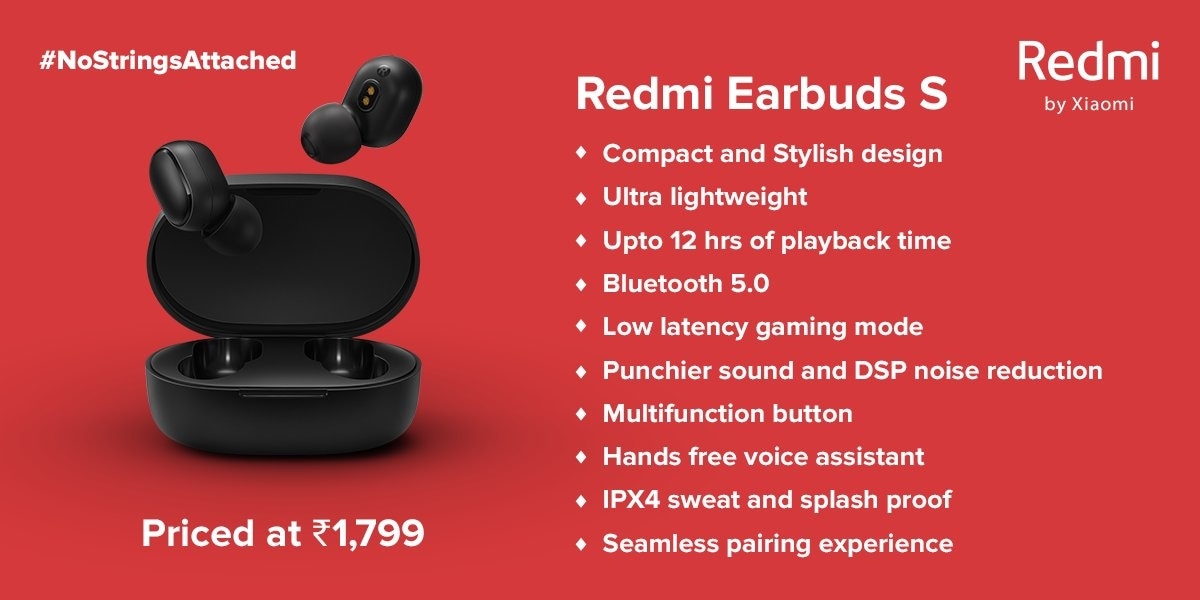 The Xiaomi Redmi Earbuds S also supports fast pairing but with Xiaomi smartphones only. It doesn't support Google Fast Pair though. Nonetheless, this also has a low latency Game Mode and can go till 122ms and has a wireless range of 10 meters. You can use single click, double click or click and press functions to answer calls, reject them, control music playback and activate voice assistants.
On the battery front, the Realme Buds Air Neo is claimed to run for a total of 17 hours on a single charge including the battery life delivered by the charging case. The firm has not revealed the battery capacity. Redmi Earbuds S has 43mAh battery in the earpieces while the charging case has 300mAh battery. The firm claims it to run for almost 12 hours in total before dying.
Price
As for the price, Xiaomi's Redmi Earbuds S takes the lead with the ₹1,799 price tag. Whereas, Realme Buds Air Neo are priced more at ₹2,999. However, spec-wise you get more hours here with colour options and lower latency. Redmi Earbuds S gives you a more compact design with most of the matching specs and features, all at a lesser price.