Fossil Gen 5e review: Buy it for the looks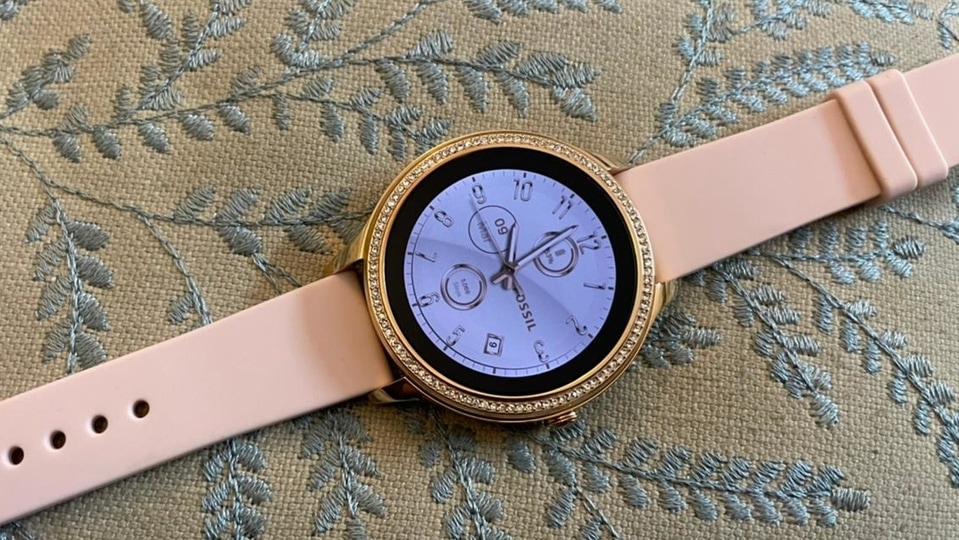 Fossil's Gen 5e is one of the nicest smartwatches we've used. Fossil has a legacy of creating good-looking watches and it delivers, again.
Pros
Looks very good.
Does the basics well.
Smooth interface.
Cons
Very basic fitness and health tracking.
No menstrual health tracking.
Battery life is not great.
Specifications
Processor

Qualcomm Snapdragon Wear 3100

Memory

1GB

Storage

4GB

Connectivity

Bluetooth, Wi-Fi

Sensors

Heart Rate, Accelerometer, Gyroscope, GPS

Battery

300mAh
The market for smartwatches is inundated. There are ones to fit not just your wrist, but also your budget. And that's both a good thing and a bad thing. The good thing about a tonne of options is that you get to choose depending on what you require from your smartwatch and at what price. The bad thing is that the bar for budget smartwatches gets lower every day. While on one hand, you have smartwatches packing in sensors for ECG, blood pressure measurement, etc, on the other you have wearables rolling out with connected apps that need to be downloaded via APK links. But at the end of the day, there's one for everyone.
When we reviewed the Fossil Hybrid HR I had lamented at the sheer size and heft of the wearable that was utterly too much for my wrist. There was NO WAY I could have worn that smartwatch to the gym, or anywhere else for that matter unless I was determined to be in 'office wear' throughout the day. The Fossil Gen 5e comes in with the save. It is one of the best-looking smartwatches I've used so far and had I been on the Android side of things for daily work, this would have been my pick for daily wear, not for gym though.
The Fossil Gen 5e is a "slightly cheaper" version of the Fossil Gen 5, but at ₹18,500, it is still a significant commitment. You get health tracking, heart rate monitoring, notifications, a built-in speaker, and a microphone… the works. And to add to it all, it looks good. The Fossil Gen 5e falls in line with Fossil's philosophy of delivering smartwatches that look more like your classic watches, and we've said while reviewing the Fossil Hybrid HR how that is a fantastic thing for many people. With a 42mm dial, a line of sparkly rhinestones around the display, and a pink silicone strap, the Fossil Gen 5e sits pretty on your wrist. I would not have complained if the dial was a smidge smaller though, perhaps a 40mm option, but that's a personal choice.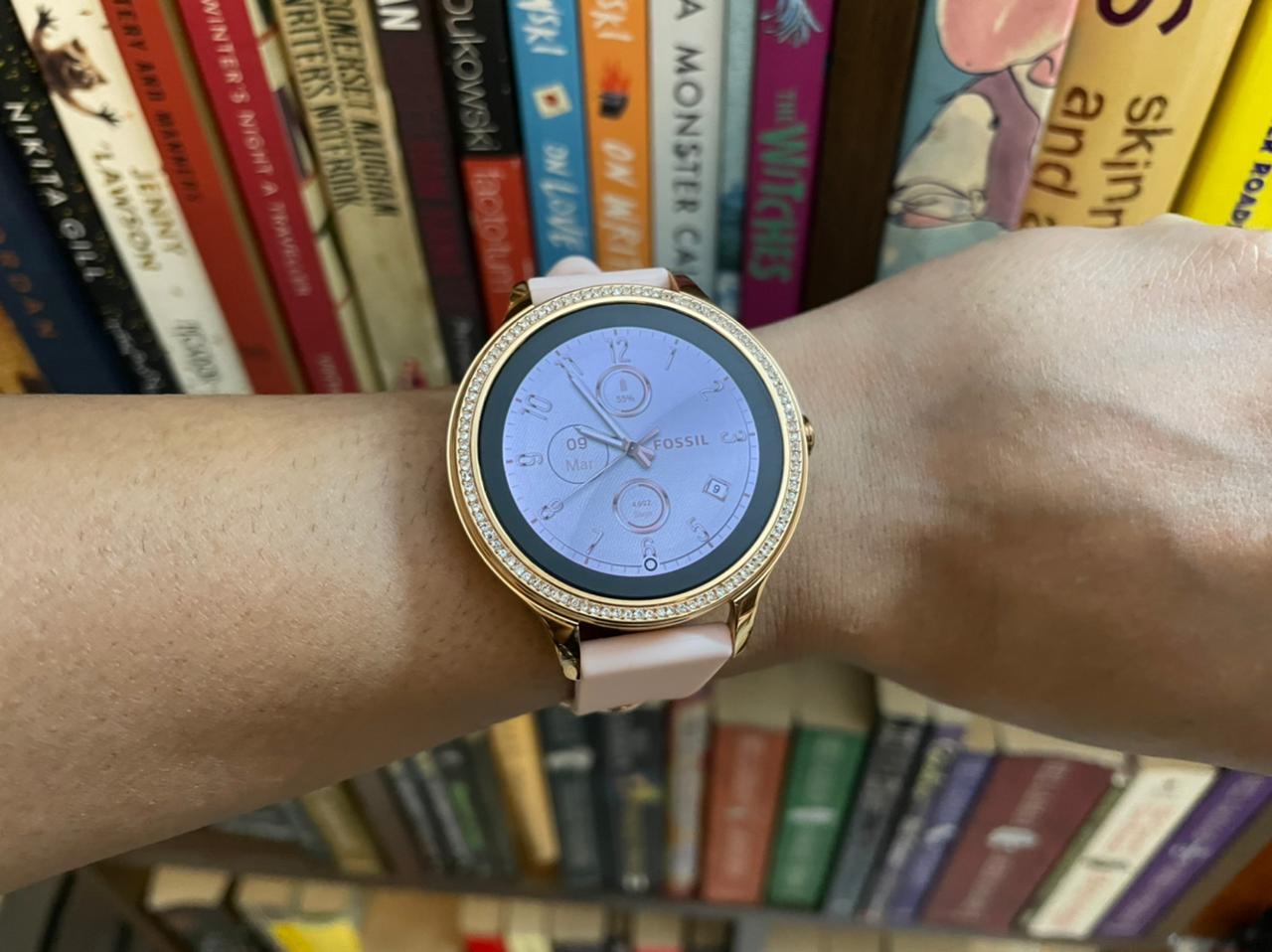 At a glance, the Fossil Gen 5e looks like a watch you'd be able to wear to work every day, or out for brunch/dinner/cocktails, whatever. It's classy, it's subtle, and if pink is not your thing, you can just change the strap. Also, if the stones around the dial are too much for you, Fossil does have more staid offerings in this range.
The 42mm display is an AMOLED touch-screen encased in aluminum. There's only one button on the right side that you can use to toggle options on the screen, turn it on/off, select options, access the app drawer, summon the Google Assistant, etc. You also get a speaker and a microphone to take calls from your wrist. I used the Fossil Gen 5e with my iPhone 12 Pro and taking calls on this worked decently. That wasn't the best experience but you aren't looking at taking long calls on this anyway, just as it is with the Apple Watch. In most cases, you just pick up to say that you shall call the person back, and it works well enough for that.
You can use the Fossil Gen 5e to reply to messages as well, using basic stock replies, the on-screen keyboard, or your voice.
The Fossil Gen 5e comes with a host of watch faces that you can customise via the Wear OS app. The panel is bright and crisp and works decently even under bright sunlight. You will need to manually adjust brightness though since there is no adaptive brightness support. However, this option to manually adjust brightness is easily accessible. The animations are smooth and navigating through the Fossil Gen 5e is a breeze, no complaints there. The Fossil Gen 5e comes with the older Qualcomm Wear 3100 SoC but it's not a problem.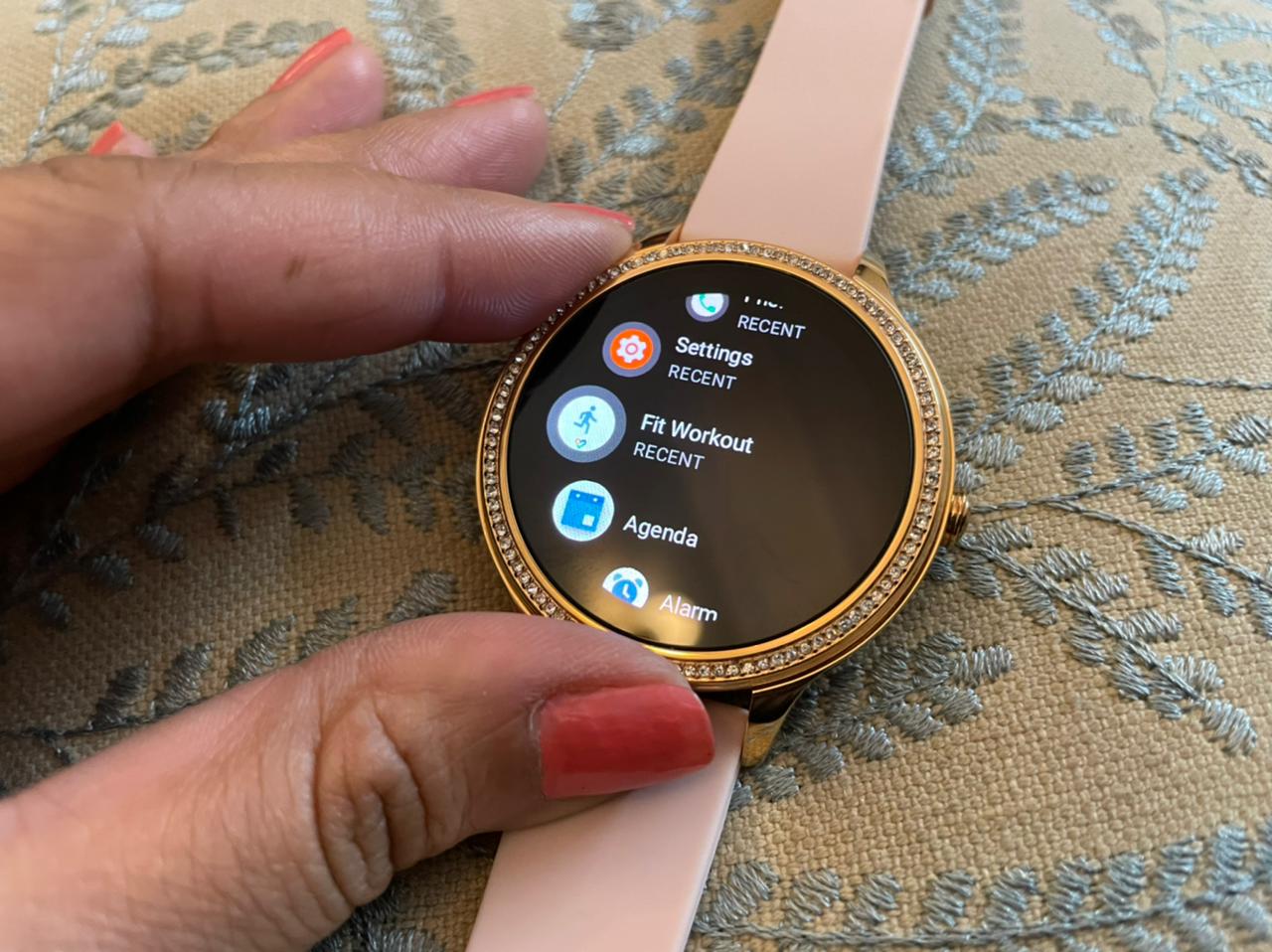 We'd recommend you do not use the always-on screen option because it is a battery guzzler and the battery on the Fossil Gen 5e is not exactly stellar and nowhere near the 24-hours as promised by the company. With a whole day of notifications, a couple of calls taken from the wrist, a 45-min workout session, the Fossil Gen 5e lasted till just about 8 PM (with the day starting at 10 AM) and went on that horribly annoying standby 'Time Only' mode that just shows you the time on a black screen.
Now the fitness tracking part. This one feature is pretty vital to me since I work out regularly. Fitness tracking on the Fossil Gen 5e feels more like an afterthought. And I felt the same with the Fossil Hybrid HR. It's rather basic and gives you a handful of activity tracking modes, step tracking, calories burned, etc. But it's not as in-depth or intense as what the likes of Garmin and even Amazfit can offer. Of course, Garmin and Amazfit are definitely more fitness and activity-inclined than Fossil, and this is not a smartwatch for fitness enthusiasts.
Personally, I'd prefer a Garmin, or an Amazfit, or a Fitbit if I want to track my workouts on Android. The Fossil Gen 5e is a smartwatch that you can 'also' wear to the gym, but not one that will really help. Also, this does not support menstrual health tracking, which is a bummer.
The step tracking, continuous heart rate monitoring, etc were more or less accurate, but sleep tracking on the Fossil Gen 5e did not work for me. It missed a few 30-minute naps that I managed to squeeze in on my off-days. The sleep it did track was pretty accurate though, along with information on sleep stages, light and deep sleep readings on the Google Fit app. Given that the battery on the Fossil Gen 5e is not exactly great, if you plan to use it overnight to track sleep, you will need to juice up the smartwatch before you sleep. Also, there is no in-built GPS on this, so you need to carry your phone around.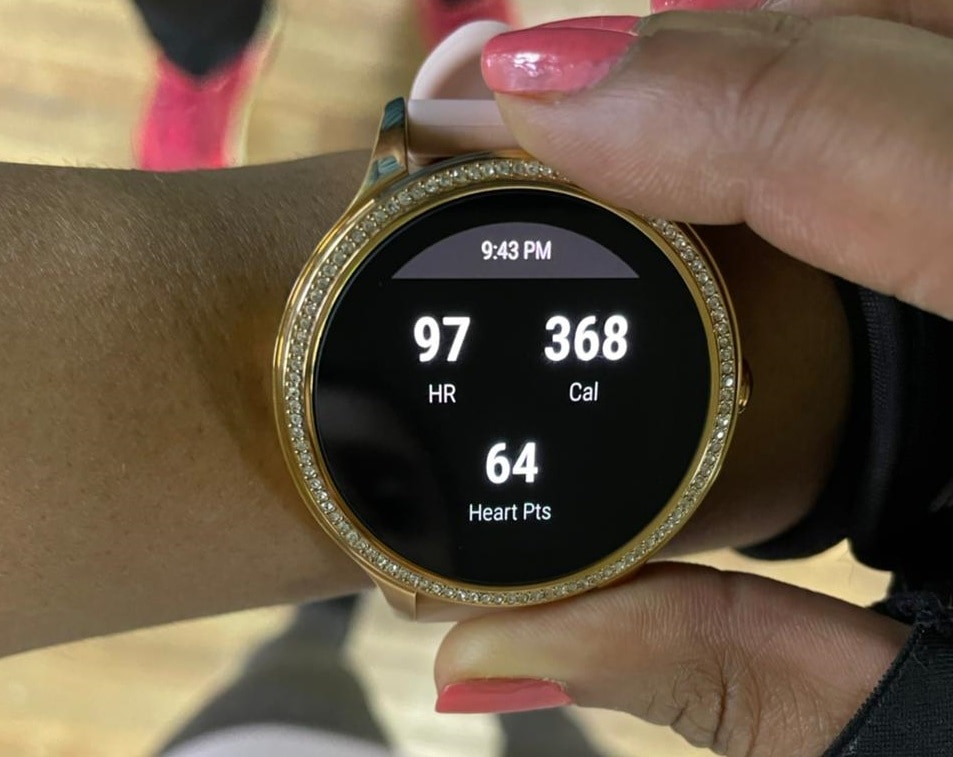 The magnetic charger bundled with the Fossil Gen 5e can charge the smartwatch fully in a little over an hour and there are some battery-saving modes you can use — Extended mode, a Custom mode, and the Time only mode. However, even the Extended mode doesn't exactly save the day.
On the Fossil Gen 5e you can access third-party apps like Spotify, Google Maps, etc so you can stream music, navigate to a destination, etc. It also comes with a tap-to-pay feature that is not available in India yet.
So, should you buy it?
This is a good-looking watch that does the basics well. It does not have a SpO2 sensor, or built-in GPS, menstrual health tracking, blood pressure, or stress monitoring. Fitness tracking on the Fossil Gen 5e is also rather basic. Sure, there are people looking for a smartwatch that does some of the basics right, the Fossil Gen 5e works. But given the ₹18,500 price tag, you would be inclined to ask for and expect more from this offering. There are plenty of other options available that are both cheaper and more feature-rich, but well, they don't look as good as the Fossil Gen 5e.