Snapchat Spectacles 3 Review: A futuristic smart device with some limitations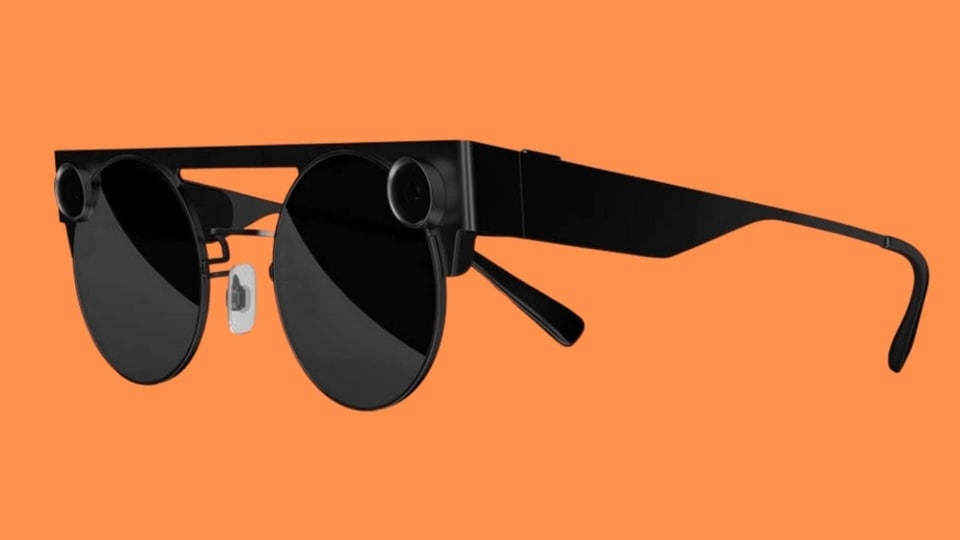 Snap's Spectacles for Snapchat are finally here in India and we got our hands on them. Here's our review of the Spectacles 3.
You probably wanted all the Spy Kids gadgets when you were young. We're still a long way from seeing those sci-fi gadgets become a reality but we're getting there. But if you've ever envisioned an eyewear that could do a little bit of everything, say taking photos and videos or who knows, even X-ray vision, your closest bet is probably Snap's Spectacles 3 - A smart pair of sunglasses that has two cameras to record videos and photos.
Spectacles 3 marks the debut of Snap's first-ever hardware in India. As the name suggests, it is the third iteration of Snap's Spectacles, and it has been available in the US for months. Well, better late than never.
Before we hold forth, here is something you should know about smart eyewear. Concept wise, they have always fascinated us, but replicating them in letter and spirit has been difficult. Look no further than Google's doomed (commercially) Google Glasses. Even Microsoft is focusing on enterprise for its MR-based HoloLens. Apple and Facebook have invested in the AR but are yet to experiment with eyewear. In a nutshell, everyone wants such an eyewear, but the technology is not there yet.
Your normal shades vs Snap Spectacles
Snap has played with different designs for the Spectacles with each generation offering a different one. Spectacles 3 offers rounded glasses, but the frame stretches out on top as well. The smart glasses are slightly heavier than normal sunglasses. Did it bother us? Not really. When i wore it for the first time I felt a slight heaviness in my head but it normalised after a few minutes.
We received a black colour unit. There is another 'Mineral' colour with copper shade to it. The cameras on the sides are also big enough to grab everyone's attention. One good thing about the Spectacles 3 is that you can change the lenses. So you can even turn it into your reading glasses if you want.
Learning how to use the Spectacles 3
Shooting videos with the Spectacles 3 is easy because you just have to press either of the two buttons. Spectacles 3 takes 10 second videos at once and you can press the button again to continue shooting up to a minute. Once it starts recording, an LED light will show up on the camera lens letting others know that something is going on! The videos are shot in HD resolution.
We did find the 10-second duration for video recording a bit too short. When asked on why this time limit, Steen Strand, Snap's Director at Hardware said, "We've already increased it up to a minute and you can take a minute-long continuous shot. What we find is that for this kind of video collection that duration is good in terms of kind of collecting content and sharing on social media."
Snaps captured from Spectacles 3 appear on the Memories section of your Snapchat app. It does take a few seconds for the Snaps to get transferred and reflect on your app. You can also choose to get these Snaps saved on your phone's camera roll or manually export it later. There are different formats to export videos on like 16:9, VR, and more.
Strand also clarified on how increasing the resolution would lead to bigger file sizes and that would then lead to increased load times. "Of course, as we move through time the quality gets better and transfer speeds increase, but we're always balancing between those different issues", he said.
What else you can do with Snap Spectacles 3
One major upgrade in the Spectacles 3 is the ability to shoot 3D videos and photos. Snap also ships the Google Cardboard VR headset along with the Spectacles 3 for a more elevated experience. It is a nice addition as you can view any VR content from any smartphone.
In case you were wondering if the Spectacles 3 has some AR feature, something Snap is most popular for, well you're wrong. Most of the magic still happens on Snapchat.
The Spectacles click and record in a square aspect ratio, meaning you can orient your media in any way you want. Snapchat has optimised the app for the same, so if you turn around your smartphone sideways, you have an illusion of having a wider field of view.
Since it has two lenses, Snapchat has 3D branding printed all over the product. However, the effect is very limited. The filters that are also branded as "3D" are essentially AR filters, and do not live up to the full potential of dual lenses. But the VR headset is something you wouldn't take around with yourself, so it's not that big of a deal, but it is a missed opportunity nevertheless.
How is it like using the Spectacles 3
The video quality is okay given that it is HD. I tried taking a video at night, but the result was grainy as expected. As easy as it is to take videos from Spectacles 3, we should also be steady with our movements. Even slight movements can result in shaky videos.
I unfortunately could not take the Spectacles 3 out for better videos given the current situation. But I still managed to still experience it outdoors as much as I could. The Spectacles 3 are claimed to get around 70 Snaps in one single charge. While I did not shoot that many videos, I did notice that the Spectacles 3 stops working if it gets too hot. This was not surprising though as it was really hot outside around 37 degrees Celsius.
Should you buy it?
Remember the debates we had over choosing a smartwatch vs a premium wristwatch. Speakers vs Smart Speakers. Years later, both have their own audience or enthusiasts. In the case of Snap Spectacles, we feel the same way. The difference is that this space hasn't had a set reference framework or ecosystem. It is just an incremental improvement year after year.
At ₹29,999, it is indeed expensive. In fact, they are priced little more than what they do in the US. Using the Spectacles 3 is surely a fun experience but some hiccups like weak stabilisation and slower loading times are some of its drawbacks.
It is without a doubt a novelty. If you are one of those who wants to invest in a futuristic tech and do not mind its limitations, Spectacles 3 is worth trying. And if price is a concern, you can probably go for the Spectacles 2 which do not come with 3D support but are certainly much cheaper. Otherwise, you're good without it, for now.