RedmiBook 15 Pro Review: Good performance and affordable price, but cuts the wrong corners
RedmiBook 15 Pro Review: This laptop is a good performer and has a low price tag, but what about the display on this laptop? We've spent some time with the device and here's what we think.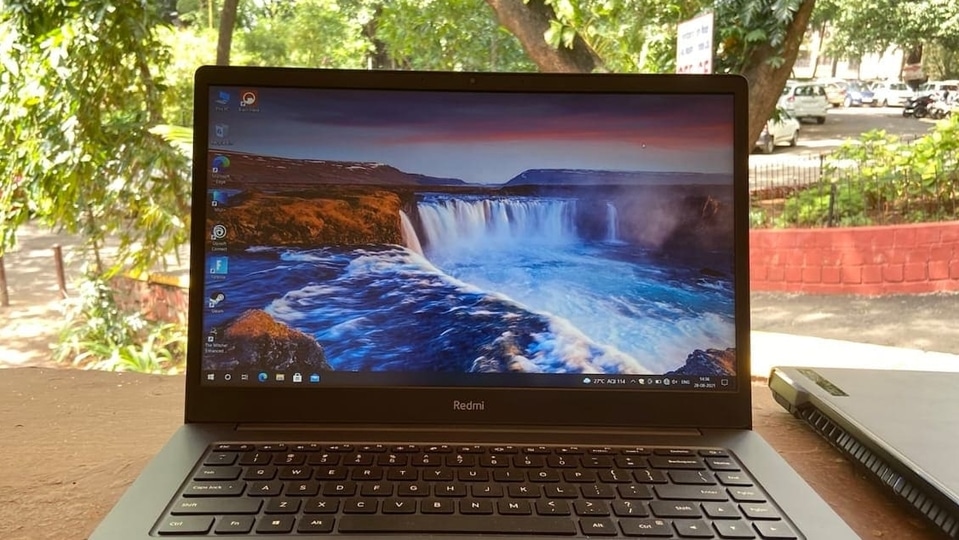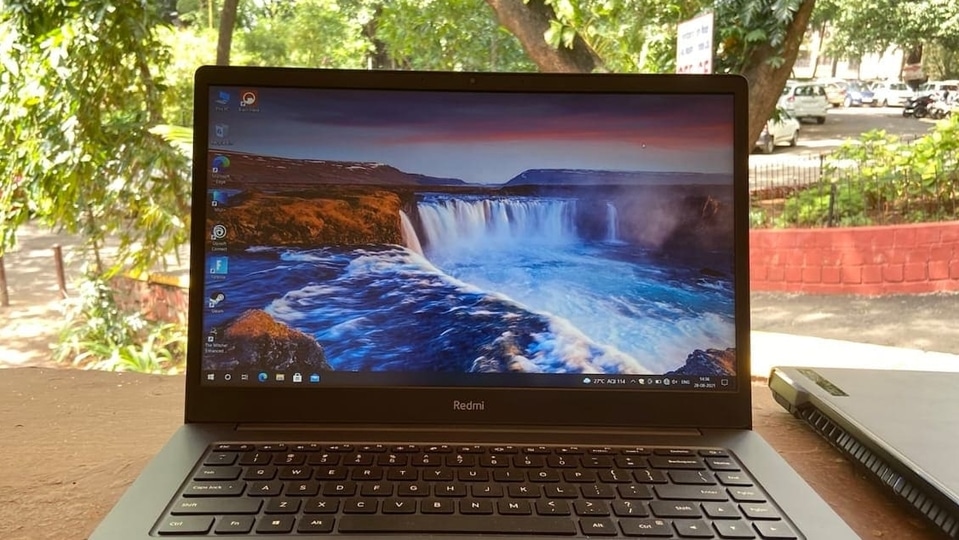 Product Name
RedmiBook 15 Pro
Pros
Good performance
Ergonomic keyboard
Light weight
Large display size
Fast charging
Cons
Extremely poor display
Average battery life
No USB-C connectivity
Specifications
Processor

11th Gen Intel Core i5-11300H

Memory

8GB DDR4 3200MHz

Storage

512GB PCIe NVMe SSD

Display

15.6-inch FHD (1080p) at 60Hz

Battery

46WHr @ 65W Charging

Graphics

Intel Iris Xe Graphics
Redmi's first laptops, the RedmiBook 15 Pro and the RedmiBook 15 e-Learning edition were launched last month – the company's first laptops in the country, and the company is looking to disrupt the market with capable specs and a competitive price. And the RedmiBook 15 Pro comes with good specs – a capable current-gen processor with Xe graphics, 8GB of RAM. These are specs you would expect to see on laptops in this price segment. After a couple of weeks with the RedmiBook 15 Pro, here's what we think about the company's first offering, and whether we think it's worth your money.
Display and design
Redmi sells the RedmiBook in a single grey colour polycarbonate body that weighs slightly over 1.8 kilos and feels light while you're carrying it around. It's not the lightest laptop in this price segment and the lack of any large branding is quite welcome. The laptop body didn't attract a lot of grease marks or pick up fingerprints easily, but one pain point was the air vents at the bottom – you'd be better off using this laptop on a flat surface like a tabletop or desk.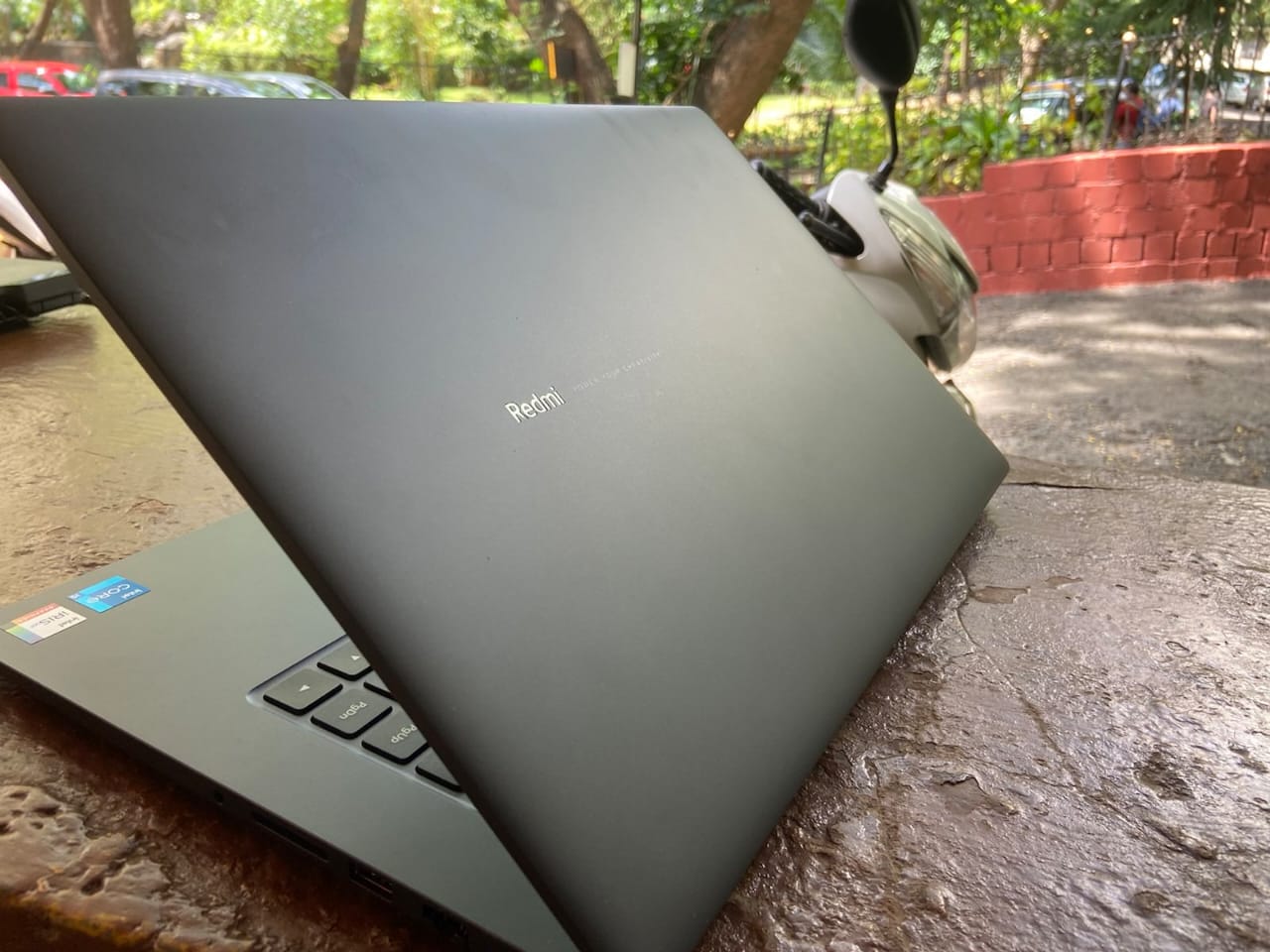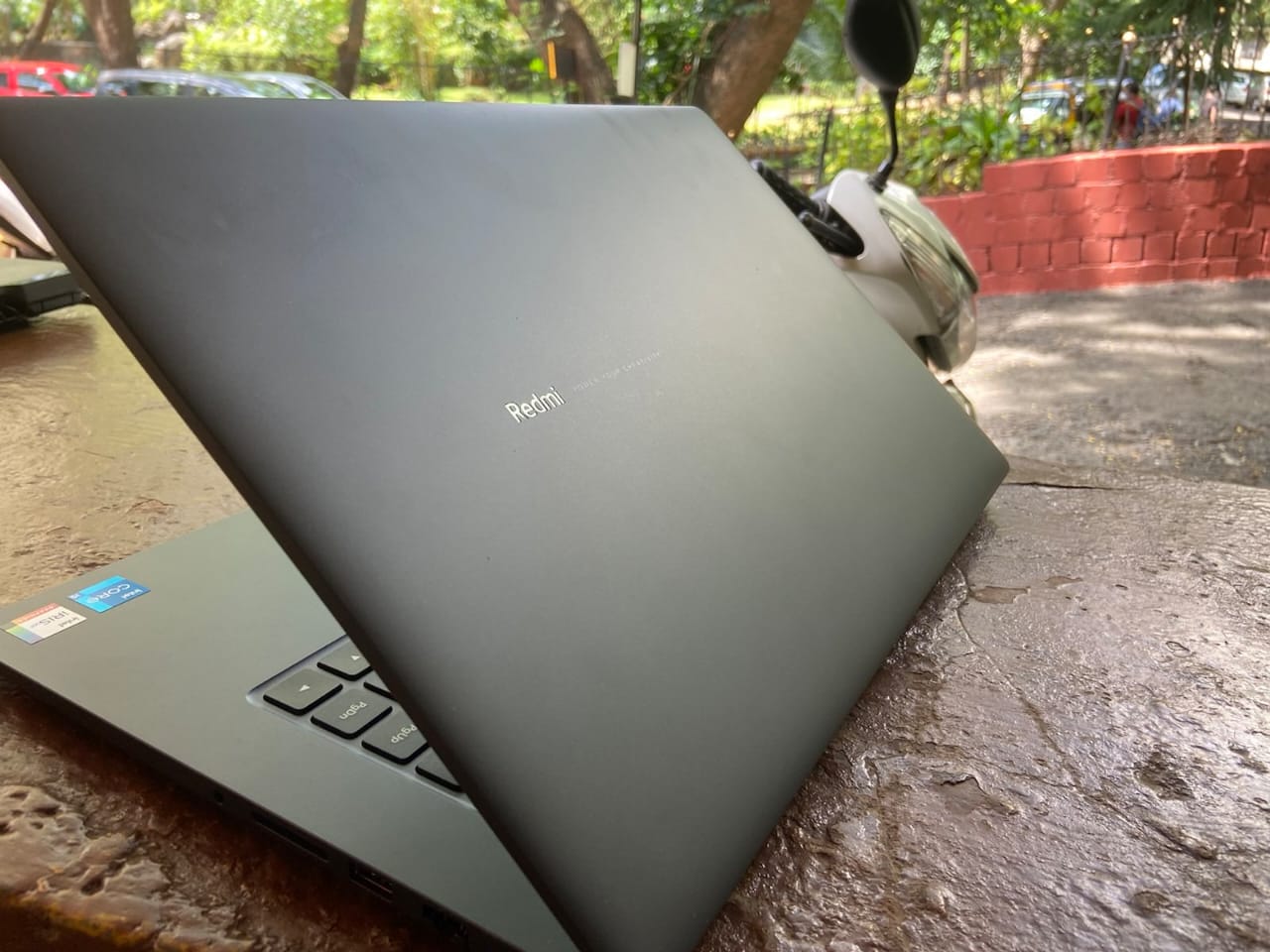 The company has designed the keyboard on the RedmiBook 15 Pro quite well and the 1.5mm travel made it very easy to type and getting used to the new layout took very little time, but there's no backlight and this was quite disappointing because it rules out working at night. The RedmiBook 15 Pro has a large trackpad that gives you enough room to select content on one end of the screen and drag all the way to the opposite end, thanks to Windows Precision Driver support. You can also click anywhere on the trackpad, except the top left and right corners. Redmi claimed that users would be able to open this laptop with one hand and we found this to be true.
The 15.6-inch FHD display meanwhile, is one of our biggest gripes with this laptop. While turning on the laptop for the first time, the colours of the initial setup process seemed slightly off, but we thought it was merely a modified version of the Windows installer. However, after a considerable amount of time with the device, it is clear that the display on the RedmiBook 15 Pro does not display colours accurately, with a tendency to show cooler colours and this is an issue that affects reading, watching online content and even gaming. The screen isn't bright enough either and colours look quite washed out, and if you're sitting outside a cafe, for example, the issue is further compounded by the poor viewing angles.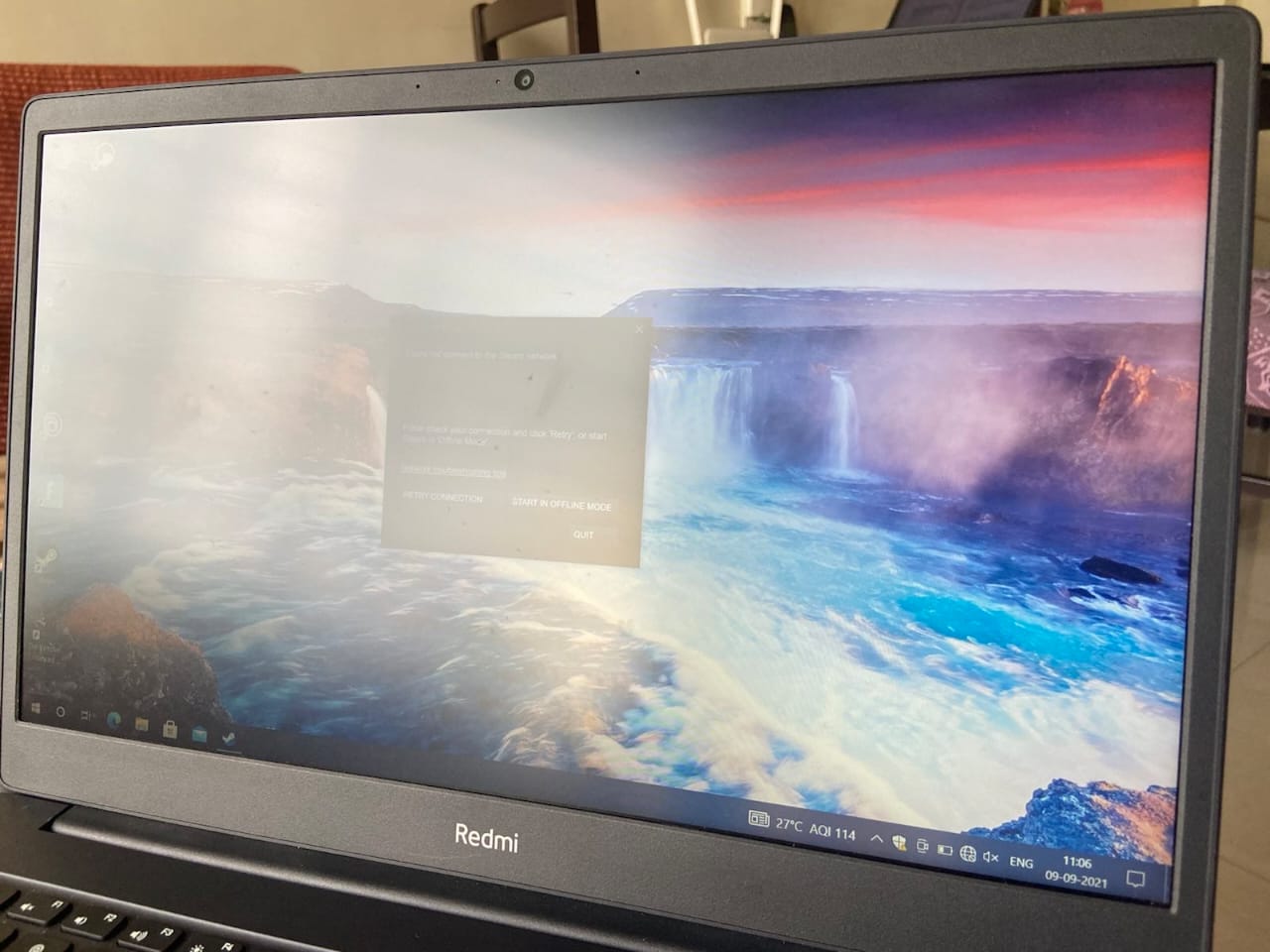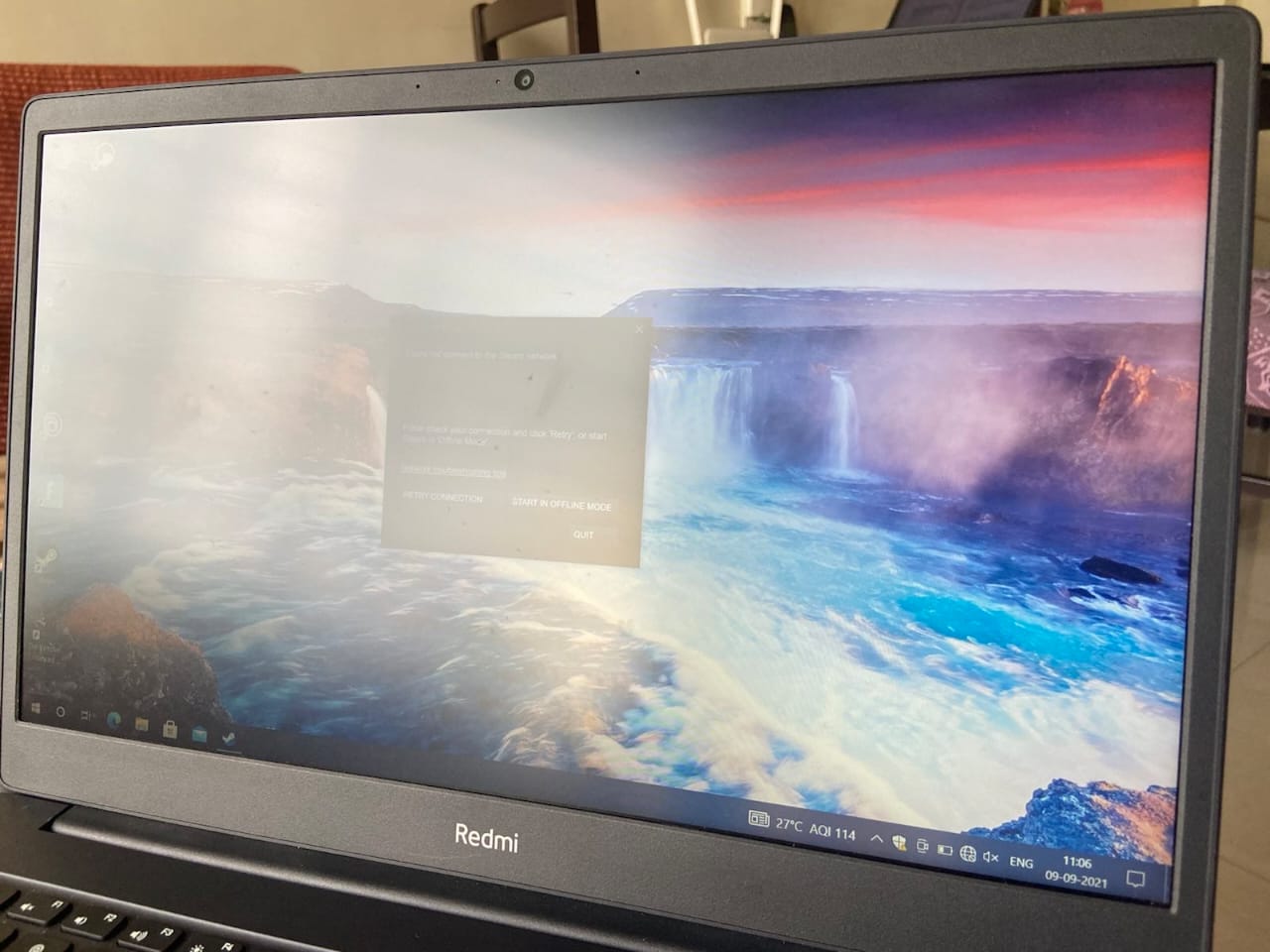 Like us, you'll probably find yourself trying to tilt the screen several times until you get it right and it is simply tiresome. There's no other way to put it – if you use your laptop outdoors, or handling images and colour accuracy is important to your daily tasks, then this screen will be a deal-breaker. The laptop has rather large bezels and it comes with a 720p webcam at the top, but the camera performance was underwhelming on any app – except the one that comes bundled with Windows 10.
Performance and software
On paper, the RedmiBook 15 Pro packs in respectable specs in the form of Intel's latest 11th-Gen Core i5-11300H CPU. The chipset is powerful, with a peak Turbo Boost frequency of 4.4GHz and it scored 1336 (1340 average) and 3536 (3510 average) in single-core and multi-core benchmarks on Geekbench 5 in Tryout mode. When it comes to real-world usage, the RedmiBook 15 Pro could handle almost everything we threw at it. This included a mix of light browsing, lots of typing with over 40 tabs open in the background, with Spotify running. Intel's Xe graphics, which can handle games like Black Mesa on the highest settings, but struggles with newer games. Even Fortnite saw a few stutters when we tried to play it on higher settings, but it's worth noting that this isn't a gaming laptop.
The RedmiBook 15 Pro is available in a single RAM configuration, which means you have no choice but to go with the 8GB model. This makes sense, given Windows 11 will require a minimum of 4GB RAM, but we found that trying to run our usual 70 plus tabs in the background with a couple of other apps meant the system was running out of RAM. Most users will probably never max out the RAM on this laptop. But if you use a bunch of Electron-based apps and use your browser along with other RAM-intensive apps, you might find yourself running out of memory in the future. The 512GB PCIe NVMe drive is plenty fast, and the RedmiBook 15 Pro boots up in mere seconds – around 9 seconds on average and typically woke up from sleep in just under 2 seconds. Overall, the performance of this laptop was more than satisfactory, if you are okay with 8GB RAM.
Battery life and connectivity
According to Redmi, this laptop should offer customers around 10 hours of battery life with the 46WHr battery powering the device. In our tests, we found that the battery life was actually closer to around six hours. If you spend a lot of time browsing the web or streaming videos, you'll find that battery life can go down to around five and a half hours or so, depending on the brightness level you set it at.
However, the company's in-box 65W charger is fantastic, bringing the device from zero to the half mark in just over 30 minutes. However, if you want to charge the device fully, it will take a little over an hour and a half. But if you simply want to know if this laptop gets you through a normal workday, then look no further. What is disappointing is that you can only charge the laptop using the built-in adapter, thanks to the lack of a single USB Type-C port on this laptop.
While the laptop might lack a USB-C (or Thunderbolt) port, the RedmiBook 15 Pro comes with two USB 3.2 Gen 1 ports, an older USB 2.0 port, HDMI out, a 3.5mm audio jack and a card reader. On the wireless connectivity front, the device comes with support for dual-band Wi-Fi 5 connectivity and support for Bluetooth 5.1 and an ethernet port so you don't have to connect an adapter when you're outdoors, or your simply want to use a more stable connection.
Verdict
The RedmiBook comes with decent specifications for the price and the performance does not disappoint, thanks to the processor on board and the 8GB of RAM – if that is enough, because upgrading the memory is not an option on this device. The laptop is also very easy to work on, thanks to the comfortable keyboard and large trackpad, as well as the low weight and easy-to-open lid. The laptop is also very responsive and wakes up and boots up very quickly allowing you to get back to work immediately.
However, as good as the rest of the hardware specifications on this device might be, there is no getting past the fact that the screen quality on this laptop is extremely poor, with low brightness and contrast and bad viewing angles. If you are looking for a laptop for work that requires you to work with colours, you need to connect a monitor, just to see colours displayed accurately instead of the washed out, dull colours on this display. In fact, with bright lighting at work or at home, you will probably be tilting your screen all the time just to be able to see what is on it, which is an experience no one wants to have on their laptop. Hopefully, Redmi is able to drop the panel used on this laptop in favour of a better one for its next RedmiBook, because the display on this laptop is simply a dealbreaker, and makes it difficult to recommend over similarly priced options that include the Realme Slim Book.
Follow HT Tech for the latest tech news and reviews , also keep up with us on Twitter, Facebook, and Instagram. For our latest videos, subscribe to our YouTube channel.
First Published Date:
09 Sep, 01:01 PM IST
71631165154262
NEXT ARTICLE BEGINS