3 things you didn't know Google Pixel 6 smartphones can do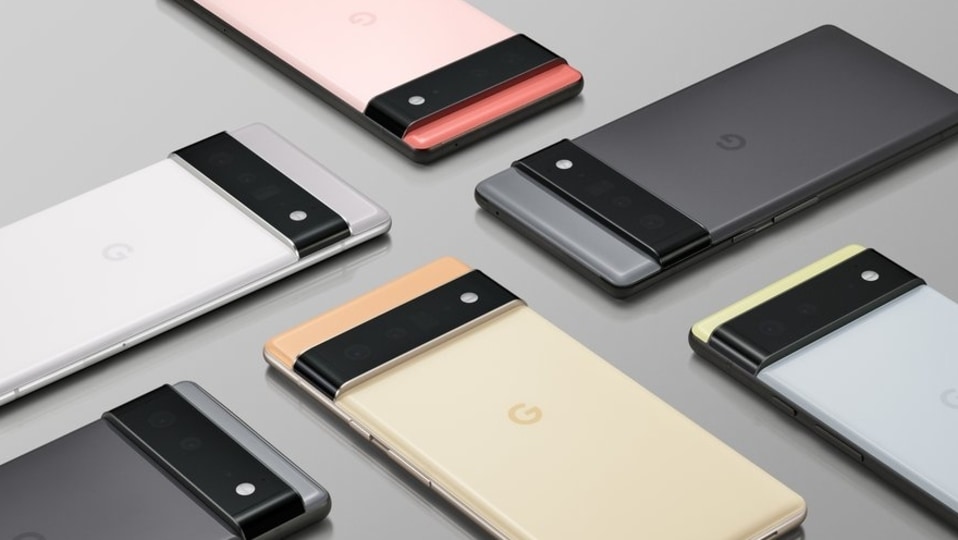 While most Google Pixel 6 and Google Pixel 6 pro features have been detailed, there are a few that you may not know about.
Google, after teasing the details for months, has finally launched the Google Pixel 6 series smartphones at its annual fall launch event. For those who missed the event, Google's Pixel 6 consists of the vanilla Google Pixel 6 and the smarter Google Pixel 6 Pro smartphones. Both these smartphones feature a new and bolder design language wherein the horizontally placed rear camera module covers a major part of the back. They also feature Google's very first in-house mobile system-on-chip called the Google Tensor. While most features have been detailed, there are a few that you may not know about.
But first, know the most talked-about features. The newly launched Pixel 6 series smartphones also come with an in-display fingerprint sensor, smarter speech recognition and language processing tools that lets users perform a host of tasks with ease. For instance, users can now use their voice to quickly type, edit, and send messages with Assistant voice typing in Messages and Gmail and among others. They can also add punctuation, make corrections, insert emojis and send messages by asking Google Assistant to do so. In addition to this, Google Assistant can now transcribe the automated message and menu options for users in real-time and display them on their screens for them to see and tap.
Apart from this, Google Pixel 6 also gets an advanced Live Translate feature that enables users to message with people in different languages, including English, French, German, Italian and Japanese. "It works by detecting whether a message in your chat apps, like WhatsApp or Snapchat, is different from your language, and if so, automatically offers you a translation. All of this detection and processing happens entirely on-device within Private Compute Core, so no data ever leaves the device, and it works even without network connectivity," Google wrote in a blog post adding that using Interpreter mode, users will also be able to take turns translating what is said in up to 48 languages.
Here are the top 3 things you did not know Pixel 6 can do:
Magic Eraser
Magic Eraser feature on Pixel 6 enables users to remove distractions in an image using a few taps in Google Photos. Pixel 6 users can not only clean their newly snapped images but also their old images using this feature, even those taken years ago or on non-Pixel phones.
Google's Magic Eraser feature can detect distractions in users' photos and suggest what they might want to remove. They can then choose to erase them all at once or tap to remove them one by one. "You can also circle or brush over what you want to remove. Using machine learning, Magic Eraser can figure out what you're trying to remove based on what you circle," Google wrote in a blog post.
Wait Times and Direct My Call
Google is also rolling out Wait Times and Direct My Call features on Pixel 6 and Pixel 6 Pro devices in the US. Google says that before you even place your call to a toll-free business number, you will see the current and projected Wait Times for the rest of the week. This information can help you decide if you have time to call now, or plan when to call later to avoid long waits.
Once you ring the business, Direct My Call helps you get to the right place with less hassle. Google Assistant transcribes the automated message and menu options for you in real-time and displays them on your screen for you to see and tap, so you don't need to remember all the options.
Quick Tap to Snap
Google has partnered with Snapchat to include a special feature on Pixel 6 smartphones that enable users to access Snapchat directly from their Pixel 6's lock-screen. To access Snapchat quickly, Pixel 6 users need to tap the back of their Pixel 6 or Pixel 6 Pro smartphones. This gesture will help Snapchatters capture moments quickly before they disappear. "Designed to launch into "Camera Only" mode on the lock-screen, Snapchatters can create Snaps without having to unlock their device. Once a Snap is ready to share, Snapchatters can authenticate on their device to unlock the full app experience. You can also make use of the ultrawide camera in Snapchat's new ultrawide selfie feature on Pixel 6 Pro," Snapchat said in a release.