Android 12 is officially Google's most downloaded or installed beta version ever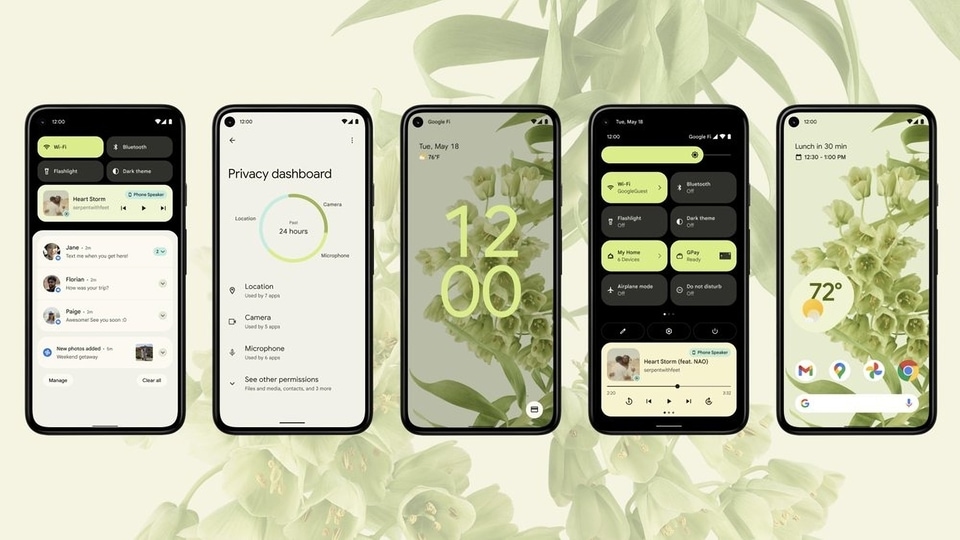 Android betas are the best way for adventurous users to discover what Google has in store for the upcoming version of Android. The current beta version of Android 12 has been the most downloaded/installed ever, according to a Google employee.
Google's Android 12 is coming to users later this year, bringing an exciting new Material You redesign and features including a permissions usage log, simplified power menu, a system-wide theming engine that will allow users to set colours for the system interface and for apps like Google Messages. In fact, this year's preview of Android is so popular that a company employee has termed it the most downloaded Android beta since it was first made available to users.
Android has changed a lot throughout the years, from the simplistic interface on early versions to the responsive interface and privacy management features that the mobile operating system is set to receive later this year. In recent years, Google has allowed developers to download a 'preview' of the operating system before it is released, later allowing users to try out 'beta versions' a few months before release.
Android 12 is currently on the second beta version, and the last beta version came with several new features available for brave users who have installed the beta on their Pixel devices and other compatible smartphones. Over the past couple of years, Google also opened up its Android OS beta program to smartphone manufacturers who in turn offer a preview of the operating system on their flagship devices.
Also read: How to download and install Android 12 public beta
This year, Asus, OnePlus, Oppo, Realme, Sharp, Tecno, TCL, Vivo, Xiaomi, ZTE, were all on board, offering the Android 12 beta to some of their customers, if they had compatible devices. With such a wide range of manufacturers on board, it is perhaps no surprise that Dave Burke, the company's VP of engineering for Android revealed that Android 12 is Google's most downloaded/installed beta in its history so far, as spotted by XDA.
Android 12's beta is by far our most downloaded/installed beta ever. Speaking of which, Beta 2 is available today: https://t.co/VR8CtXKWkZ

— Dave Burke (@davey_burke) June 9, 2021
Burke hasn't provided any hard numbers to allow us to compare this year's installation counts to previous years, but the revelation about this year's beta being the most used one so far, it is interesting to note that the number of people installing the beta on their devices has increased, especially considering that many regions are still affected by the novel coronavirus pandemic and installing beta operating system software can sometimes result in a trip to the service center for many users – a sign that more users are willing to try out the latest version of Android on their devices.