It's official: Data shows that iPhones hold their value much longer than Android smartphones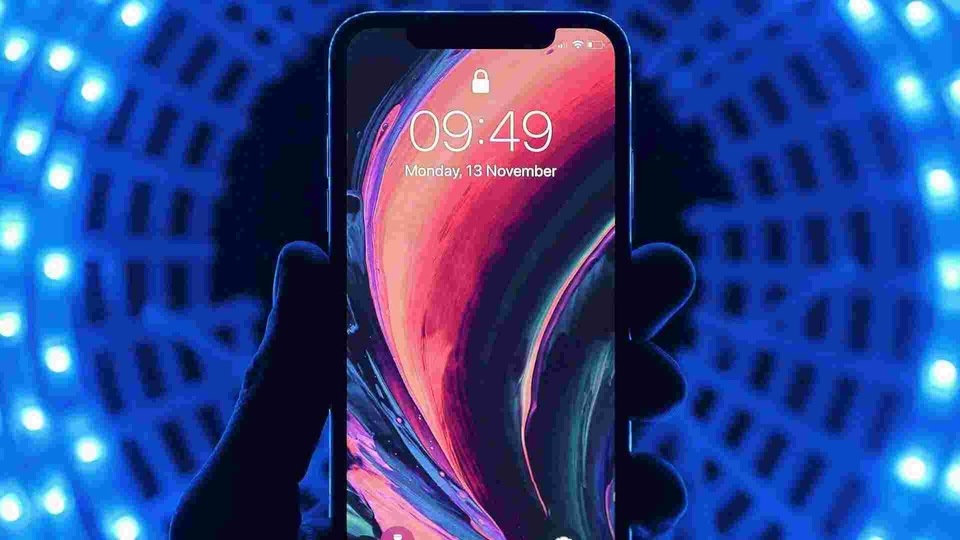 Google's flagship devices lost nearly 40 percent (38.46%) within a year - partly due to hardware issues, despite having better software support like the iPhones.
Trading in an iPhone could get you lot more money than an Android smartphone would - at least for the first two years, according to a data-based report from a website that tracks cellphone trades.
BankMyCell, the website that tracked the initial buyback prices of devices, then looked at the drop in depreciation over the first, second and third year after its release. The website compared the decline across platforms and manufacturers, publishing their findings on their site.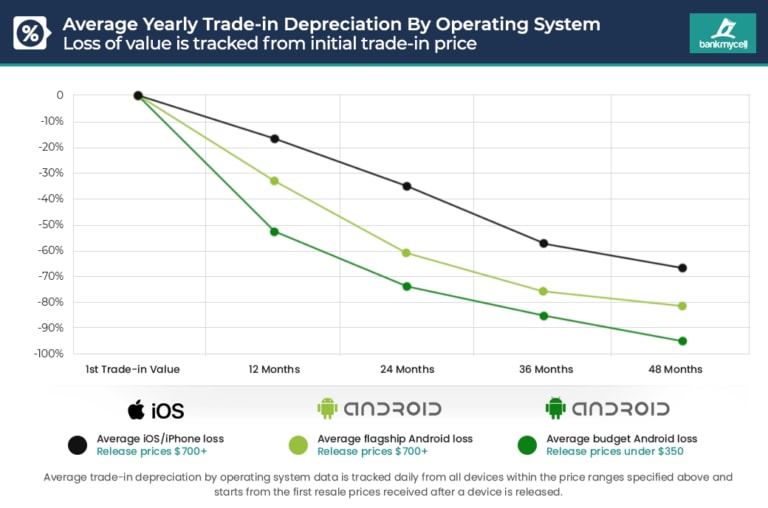 During the first year, BankMyCell found that the average trade-in value of a brand new Android phone declined by 33.62 percent, nearly twice as much as that of an iPhone from the same year which declined by 16.70 percent. The data showed that after the second year, the buy-back value of an Android phone dropped down by 61.59 percent - the iPhone's trade-in value only fell by 35.47 percent.
Drop in resale value over a nine-month period (Source: BankMyCell)
iPhone 11 12.84 percent
Galaxy S20 34.78 percent
iPhone 11 Pro 21.31 percent
Galaxy S20+ 30.59 percent
iPhone 11 Pro Max 15.96 percent
Galaxy S20 Ultra 36.30 percent
In fact, BankMyCell also names the top three Android manufacturers whose devices drop the most in value in a year - HTC with 53.08 percent, Lenovo owned Motorola with 42.57, and Sony with 39.51 percent of their original value washed away after the first twelve months.
Also read: iPhone 12 Pro Max review: If you make an investment this year, let this be it
BankMyCell also found that Google's flagship devices lost nearly 40 percent (38.46%) in a year, which it pegs down to hardware issues despite having better software support like the iPhones. The Pixel 4 had its buy-back value drop by a whopping 40.56 percent of its original value after a year.
The worst category of smartphones affected by the drop in value year-over-year is unsurprising - the budget category. However, the statistics might still surprise you - phones costing $350 or less lose over half their resale value (52.61 percent) in the first 12 months after purchase. After four years, budget phones lose 94 percent, other Android phones lose 81.11 percent, while iPhones lose only 66.43 percent of their buyback value, according to BankMyCell's data.