Apple iPhone 12 review: The 'desirable' one
Apple iPhone 12 sits at a position from where it's approachable for first-time buyers and those who are planning to upgrade. But what new does it actually bring to the table? We review.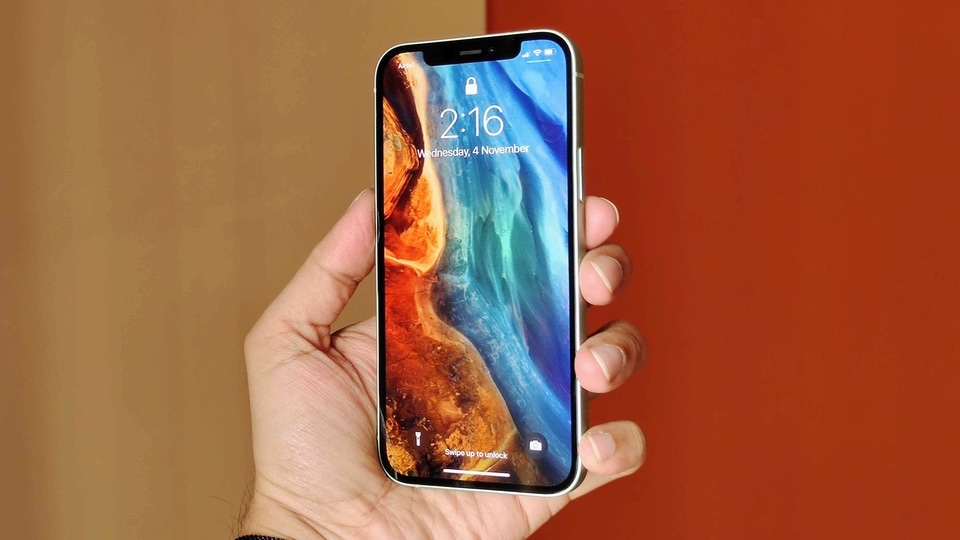 New iPhones are out and like every year it has several flavours ranging all the way from the 'Mini' to the 'Pro Max'. The flattened looks are in focus this year and the series spread is wider, across a wider price range, capturing the interest of more customers. There are four models to be precise and iPhone 12 is probably the most desirable one. Why? We'll get to that in a while, of course.
Setting you back by ₹79,900 for the base 64GB variant along with 128GB and 256GB models at ₹84,900 and ₹94,900, the iPhone 12 is what most might wish to go for. It's not a radical reinvention but a game of clever implementation (like it has always been). It sits at a position from where it's approachable for first-time buyers and those who are planning to upgrade. And if you are an iPhone user already, by the end of this review it'll be clear if you should upgrade or not.
We have been using this piece of Apple's palm-sized computer and here's what you get.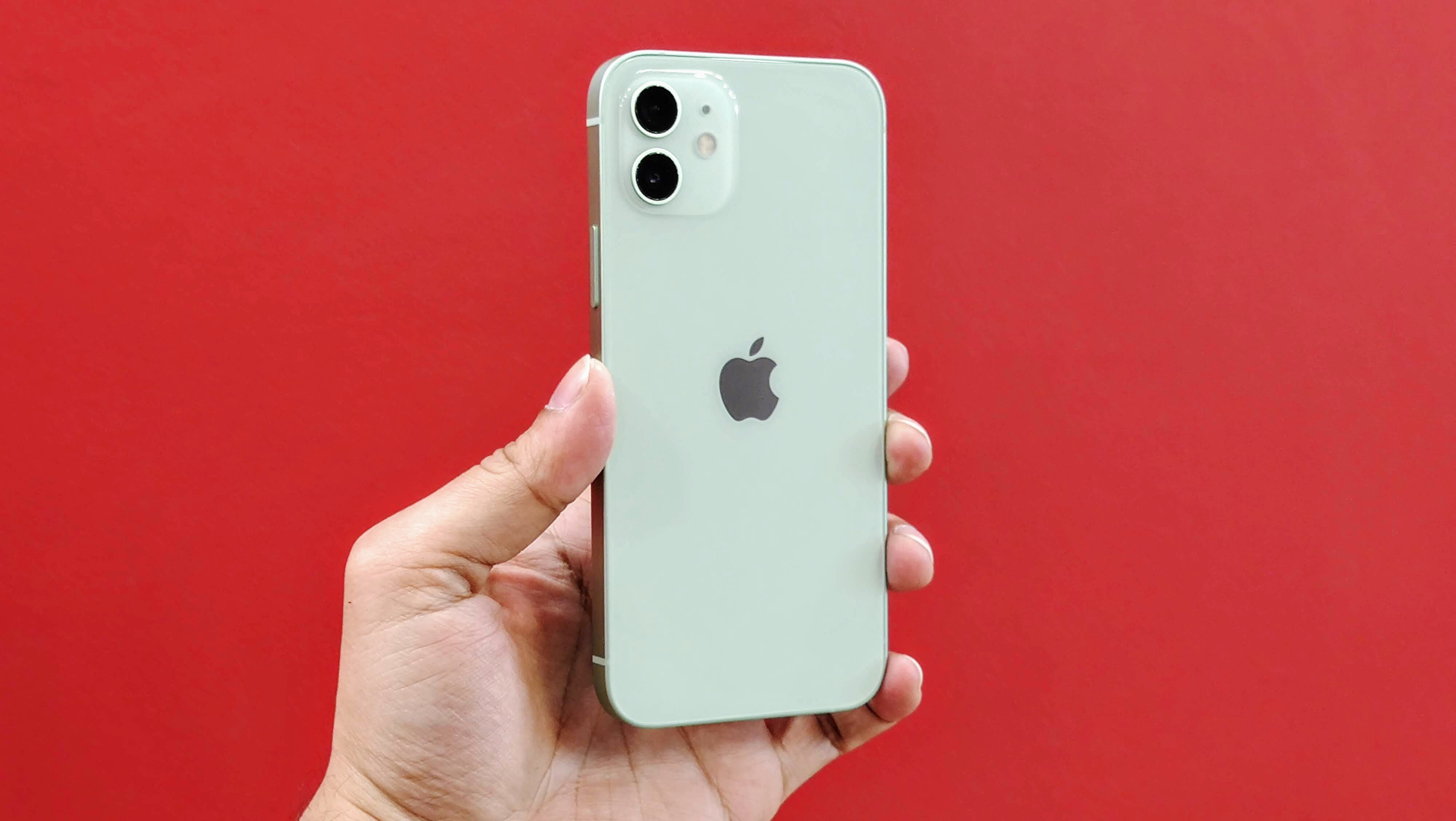 Design
It's just flat! And we can't emphasize it more. While all the Samsungs and Xiaomis of the world are focussing on curved, rollable and foldable screens, Apple iPhones have gone flatter. It's a unique move considering the trend that is going right now but is still a desired one by the fans. This also marks the year when Apple changes gears and brings a 'new' look for iPhones that will probably stay for the next few years. The last time we saw a major visual upgrade was when iPhone X came out, before that with iPhone 6 and iPhone 4/5 even before.
The flat sides and the non-curved screen definitely draws some mixed reactions. We believe most of them might buy the new (yet old) design language here. And that's not just because Apple is giving the iPhone 4/iPhone 5 nostalgia spin but also because it has that 'change' and uniqueness to it. It's not a brand new look but the very idea of bringing that 'change' is what makes iPhone 12 an eye candy and a substantial piece of hardware.
Also read: iPhone 12 Mini gets a teardown by iFixit, shows how Apple has fit components inside
You see it kept on the table and the first thing that strikes you is how flat this is. No curved sides, no curved screen at the edges, just a piece of metal block kept there that is powerful to handle every task that you throw at it. Apple has not just copy-pasted the iPhone 5 here though. The flat sides look more modern like what's there in the latest iPads. It feels rather compact, something that you can whip out from your pocket, holding a bit more confidently than its curvy predecessor. It may take some time to get used to those flat edges but the whole idea is to give you a grip as it digs into your palms.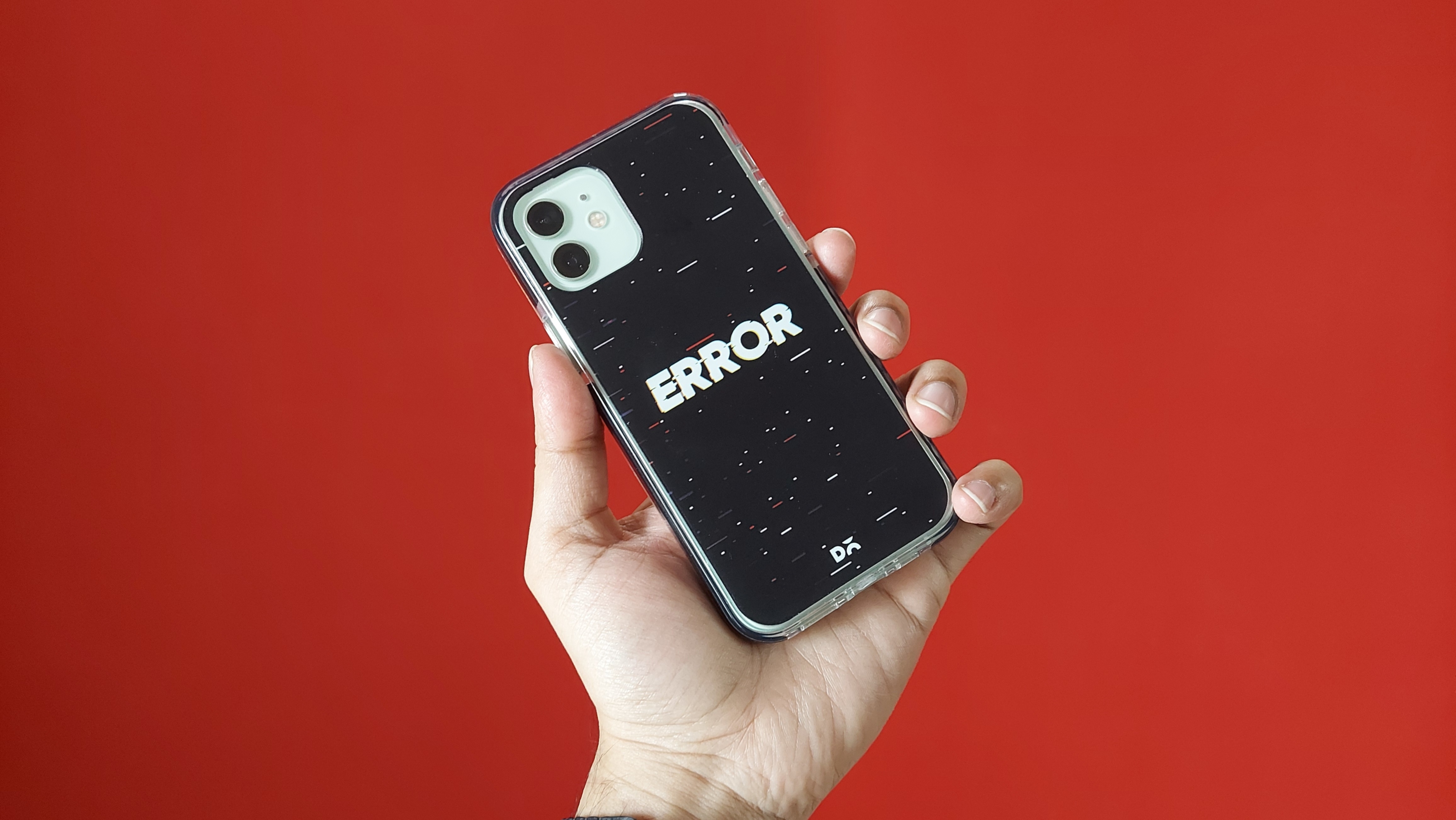 Nonetheless, if in case you feel the need, you always have official cases and some good ones from third-party accessory makers as well. Daily Objects is one of them.
It's been a while since Apple has eschewed those limited Gray, Silver and Gold colour trio. We saw a wider colour spectrum with iPhone 5C, iPhone XR, iPhone 11 and now iPhone 12. This comes in Black, White, Product Red, Green and Blue. We got the Green colour model, which looks mint and subtle enough to not catch someone's attention.
Despite sporting flat sides and being more compact, at a glance it still looks similar to the iPhone 11. The camera positions and similar bumps will just leave you wondering which one is which, at least for a few seconds before you notice the flat and curved edges. It is only the Blue colour model that can right away make you realise that it's an iPhone 12 since this colour is the new one this year.
Nonetheless, unlike the Pro models, iPhone 12 has a glass back. Naturally, this means glossy look and fingerprint or smudge magnet. We although prefer the Black model as it looks the best among others, but in case you don't want to keep wiping your phone all the time, better go for the Green, White or Product Red.
The mono speaker doesn't feel like 'mono' at all. While playing games or streaming videos, you do get the stereo feel (although it isn't). The loudness and handling of audio, in general, is good in this one. No harsh sounds or cranked-up mids.
Screen
The 6.1-inch XDR Super Retina OLED screen is the same that you get in iPhone 12 Pro. It's a massive bump from the Liquid Retina LCD displays that Apple had in iPhones in the lower spectrum until now. The Blacks are impressively deep and the brightness levels are really well done. What's better is since you get 2532x1170 pixels, it is finally possible to watch slightly crisper YouTube videos. Colours are saturated and the cherry on top is the thinner bezels on all three sides. Apple says the screen to have 460 nits brightness, which is comfortable but not the best. However, the panel is reflective. It's not bothersome for the most part but will still require you to change the angle once in a while in bright daylight to watch the content.
Also read: YouTube app gets HDR support for iPhone 12 series
A special mention goes to Ceramic Shield here. As you can expect, it is a fusion of 'nano-ceramic crystals' with glass to make the screen tougher than before. While we haven't dropped and tested our iPhone 12 review unit, Apple claims it to have four times better drop performance. However, a tougher screen doesn't necessarily mean better scratch resistance as well. You can always go for a tempered screen guard but we have been using it since more than a week now without any protection and see absolutely no scratches at all. However, a simple Google search does tell you that it does get scratches depending on how you use it. Apple claims that the iPhone 12 screen has something called 'dual ion-exchange process' to make it scratch resistant.
While all this is impressive, what still can't be ignored is the glorious notch. It still exists and there's no way we are turning a blind eye to it. Mostly, it blends-in while watching videos but at times it does prove to be a distraction.
Understandably, the notch here includes way more tech than one could imagine. It has flood illuminators, IR camera, proximity sensor, ambient light sensor, speaker, microphone, front camera and a Dot Projector. But after iPhone X, iPhone XR, iPhone XS, iPhone XS Max, iPhone 11, iPhone 11 Pro and iPhone 11 Pro Max, we did hope Apple would squeeze the size of it by a few millimetres at least.
The screen size of the iPhone 12 (and 12 Pro) however, makes them ideal for the masses. That's because the 6.1-inch screen is easy to operate single-handedly and the iOS 14 layout is just about right so you don't have to exercise your thumbs always. Those coming from a 6-inch Android phone (which is now common) won't have an issue but for those coming from iPhone 8 and older, it is going to be a bit of a learning curve. Nonetheless, it will grow on you over time.
Performance
The possibilities are boundless when it comes to iPhone 12's performance. It's not just an inanimate chunk of metal and glass but a product with a better processor and a proof that Apple is not here to rest on its laurels. The 6-core A14 Bionic, for anyone who follows specs, manages to prove itself worthy being the first-ever 5nm chipset in a smartphone. 5nm here essentially means more transistors and more efficiency in a chipset. It is stupid fast but you will hardly notice a bump if you are coming from iPhone X or later models. iPhone 7 or iPhone 8 users can still expect snappy animations and a smooth UI, which stays consistent for a long time.
Apple claims the processor can perform 11 trillion operations per second on the Neural Engine and even performs impressively well when it comes to processing Dolby Vision videos. You can hardly see any processing once you're done shooting it or Deep Fusion images. Even editing it in the Photos app is as smooth as it gets. However, while these seem fluid, the real performance is seen when it comes to using AR apps. We spent some time with Monster Park - AR Dino World and Sayduck and every time the handset was fluid enough to bring all the hardware elements together, quietly pushing the power of A14 to make AR content look as immersive as possible. A lot of credit for it also goes to the 16-core Neural chip.
The GPU is better this time too. To be specific, the 4-core GPU in A14 is said to be 50% faster than last year's A13. And after a whole lot of hours spent on Asphalt 9 Legends along with some Apple Arcade titles like Hot Lava and Samurai Jack, we are pretty sure of it. The animations, graphics and more importantly, the loading time of these apps, nothing will leave you with complaints. No delays, no inconvenience anywhere.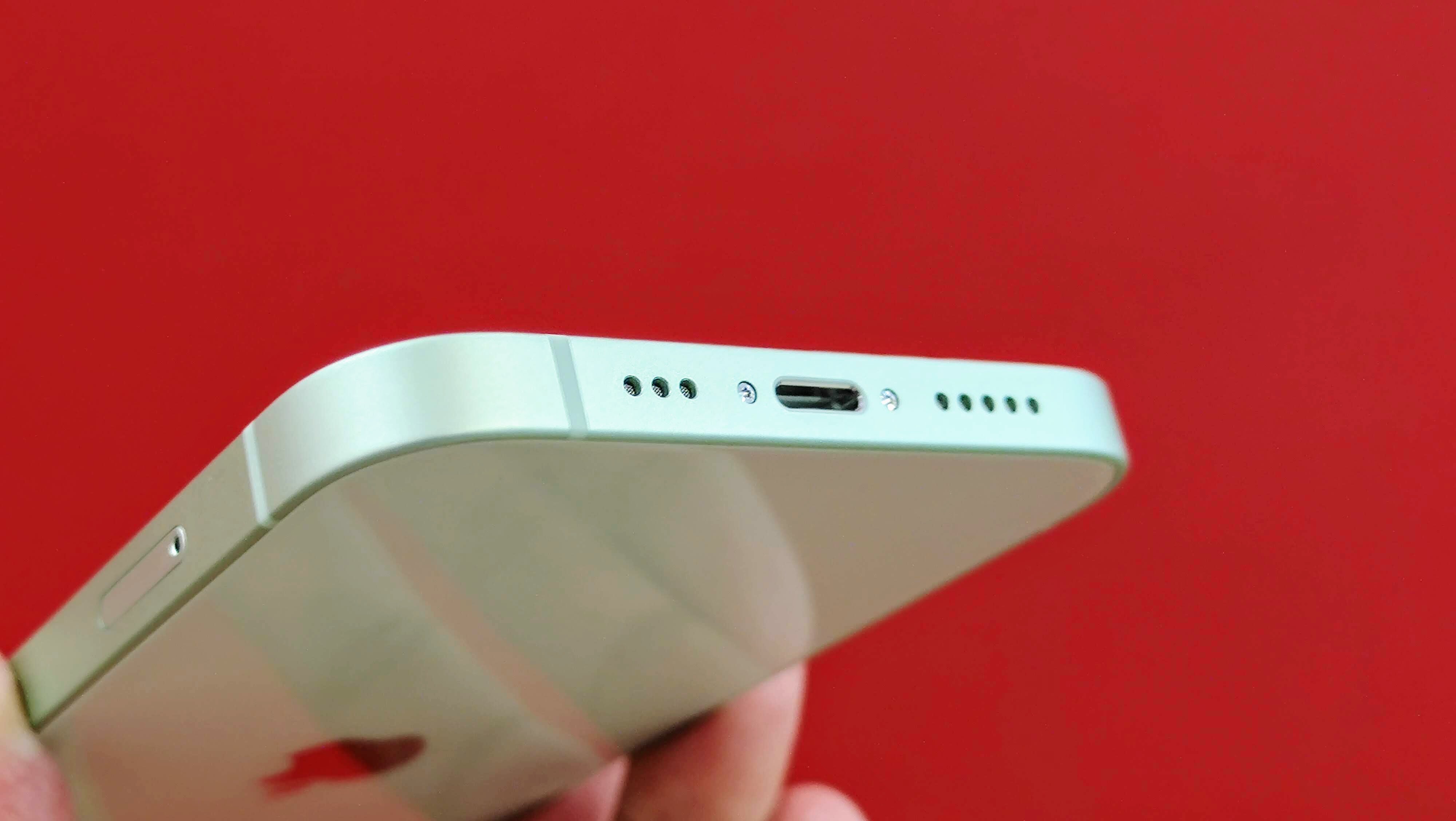 A whole lot has to be said for iOS 14 software. We have already talked about it a bit but long thing short - It is way better than iOS 13 as it brings some much-expected features onboard. You can see the improvements in the Messages app, Apple Music and the useful Widgets that you can glance for information at any time. So, it's a good blend of cosmetic changes and feature addition. First time Android users will surely take a while to get used to and so will iPhone 7 or 8 users considering the new iOS version is made for a full-screen device.
Cameras
Apple iPhone 12 cameras are a definite upshot but that won't be visible to you right away. Anyone would think that with a similar dual-camera setup as iPhone 11 along with 12-megapixels on both, they will perform the same and will probably deliver the same image quality. But things have changed this time and it's not a marketing ploy. To start with, you get the new 7-element design in addition to f/1.6 aperture, which is not just the largest yet on an iPhone but also brings it at par with others.
This also means more light intake in images, which later go through Smart HDR and Deep Fusion to get more details. This works wonders in low light situations. You get more lifelike hues, saturation and highlights in low light while clicking in daylight is as speedy and realistic as it can be. We also noticed a bit of a vignetting effect going on in low light images with more light-capturing happening towards the centre of the frame. But that's negligible and might be noticeable only when compared side by side with Pixel phones or older iPhones.
As for daylight shots, iPhones have long justified the highlights with capturing the blues in the sky, while retaining the subject at the front, standing against the light source. iPhone 12 is not an exception here. One might feel the pain of missing optical zoom, which you get in iPhone 12 Pro and Pro Max, it still does a pretty good job with a 12-megapixel sensor (friendly reminder that pixel count is not important).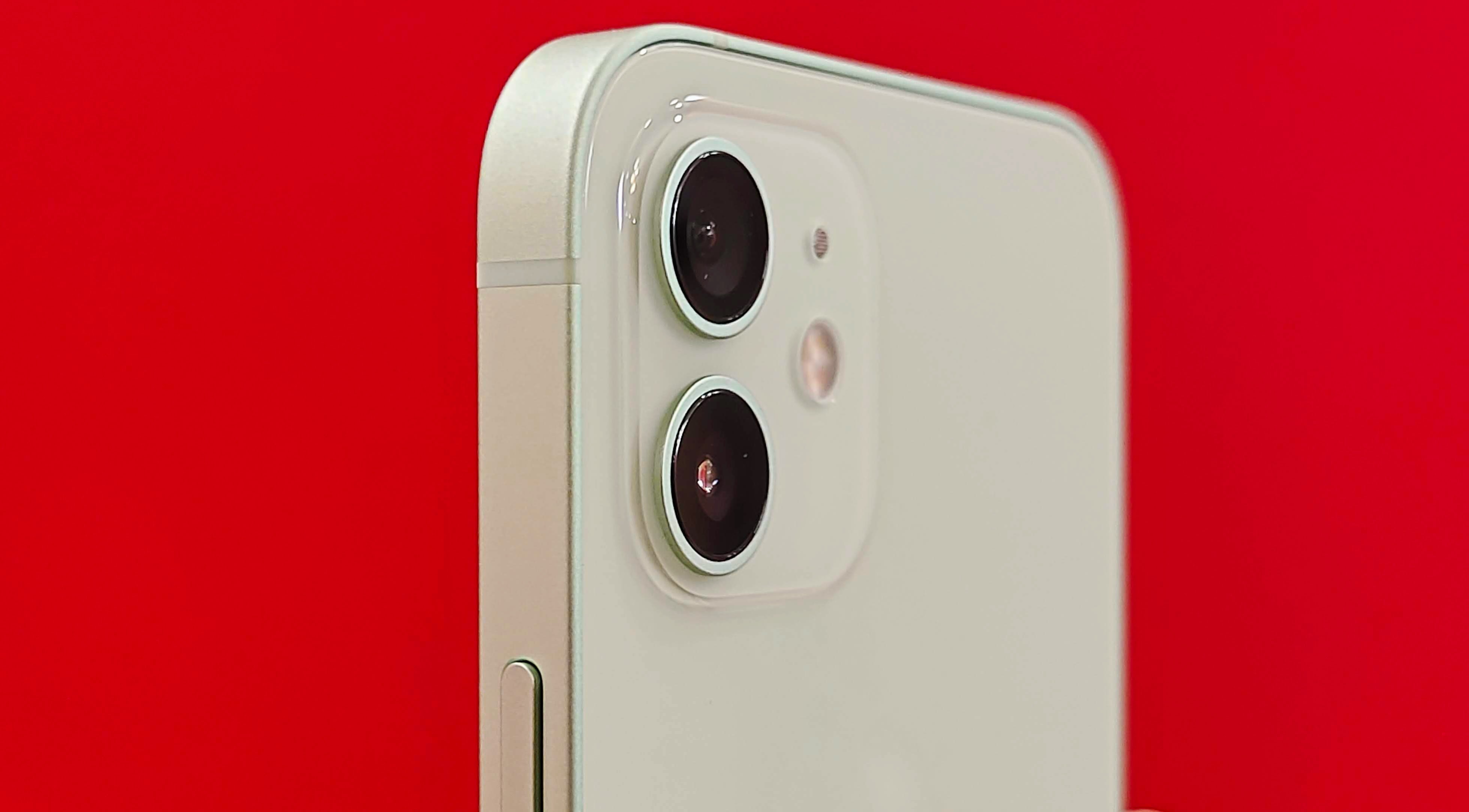 That said, if you are on iPhone XR or previous models, this is a massive upgrade. iPhone X or 11 users might not see a major change here.
The ultra-wide 12-megapixel shooter does justice in maintaining the white balance and the colours when moving from wide. iPhones have always been good in this and the flagship Androids haven't yet reached the same level. So, expect more consistency here. However, in rare cases, the ultra-wide lens can tweak some shades of the sky and clouds (very minimal) but the sharpness is well done. And remember the vignette effect going on when clicking in low-light? It gets more visible when shooting with an ultra-wide lens at night. We did try group selfies and were glad to find that the faces on the edges were not stretched out.
Also read: Apple's iPhone 12 Studio will let you mix and match MagSafe cases, wallets before you buy them
As for the portraits, they are sharp with balanced whites and shadow areas and natural background blur effect. The edge detection is impressive like before. Although we haven't compared it with the Pixel 5 or 4A yet, it still looks promising. And while there's no clear way of testing Deep Fusion capabilities, in particular, you can see it pushing out details in selfie images clicked against bright light sources or in medium-lit conditions. It does take a second but it does the job well.
Video capturing capabilities are one of the highlights in iPhone 12. Why? That's because Dolby Vision 4K shooting support is here. Simply put, Dolby Vision is a type of HDR encoding that offers more colour depth and details as compared to your SDR videos. For end-users, it might not make a massive difference, but when put side-by-side with SDR, the Dolby Vision video looks way better. More details in colours, sharpness, no washed out details - it all appears good. And the feature is enabled by default so you don't have to dig into Settings until unless you want to disable it. Being the first Dolby Vision-certified smartphone, the camera hardware and processing do wonders. The only missing factor here is the 60fps support for Dolby Vision 4K videos, telephoto lens and LiDAR. These are limited to iPhone 12 Pro and Pro Max.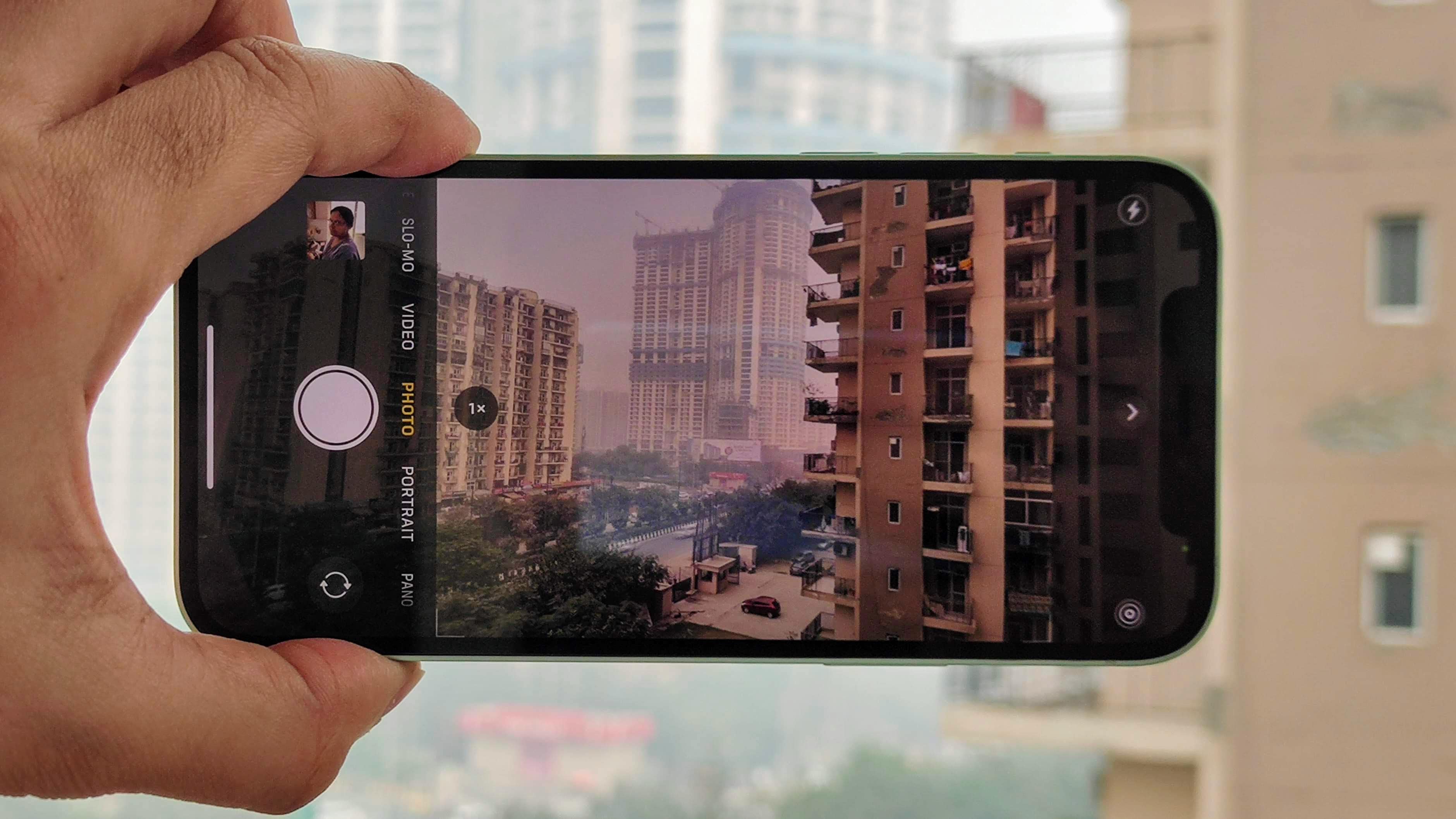 Battery
The battery figures are something that Apple has always kept a secret. But that doesn't mean it's bad. It has always been (and still does) give Androids a run for their money. Although there are no official mAh numbers, we were still able to get over 9 hours of screen-on time on average use. That's a really good metric in itself. Teardowns suggest a lower capacity than what's there in iPhone 11 but with A14 Bionic and OLED screen, the iPhone 12 seems to play well on the 'efficiency'. So, the output is a marginal change from iPhone 11's battery life but a massive shift from iPhone 7 or iPhone 8. iPhone X and later users might not be missing out on much here. But they will definitely be missing out on MagSafe.
In case you are open to spending more to get the best experience of all things Apple, you can buy the MagSafe charger. This is Apple's new charging puck that uses magnets to align to the back of the iPhone and charge it wirelessly. The idea is good but with 15W peak fast charging, you might be better off with a wired 20W charging speed. That's a minor hit on the convenience but makes more sense. Maybe next year MagSafe gets 20W. Who knows? Wait if you can.
But while all this is just fine for iPhone 12, the story gets worse for first time iPhone users. If iPhone 12 is your first-ever iPhone, you will have to pay more to get a charging brick since you just get a Type-C to Lightning cable inside the box, something that seems like a formality at this point. Even worse is those old iPhone users will have to stick with their old charging brick and lightning cable. To use the new cable you would have to buy a type-C adapter. You're lucky if you already have one.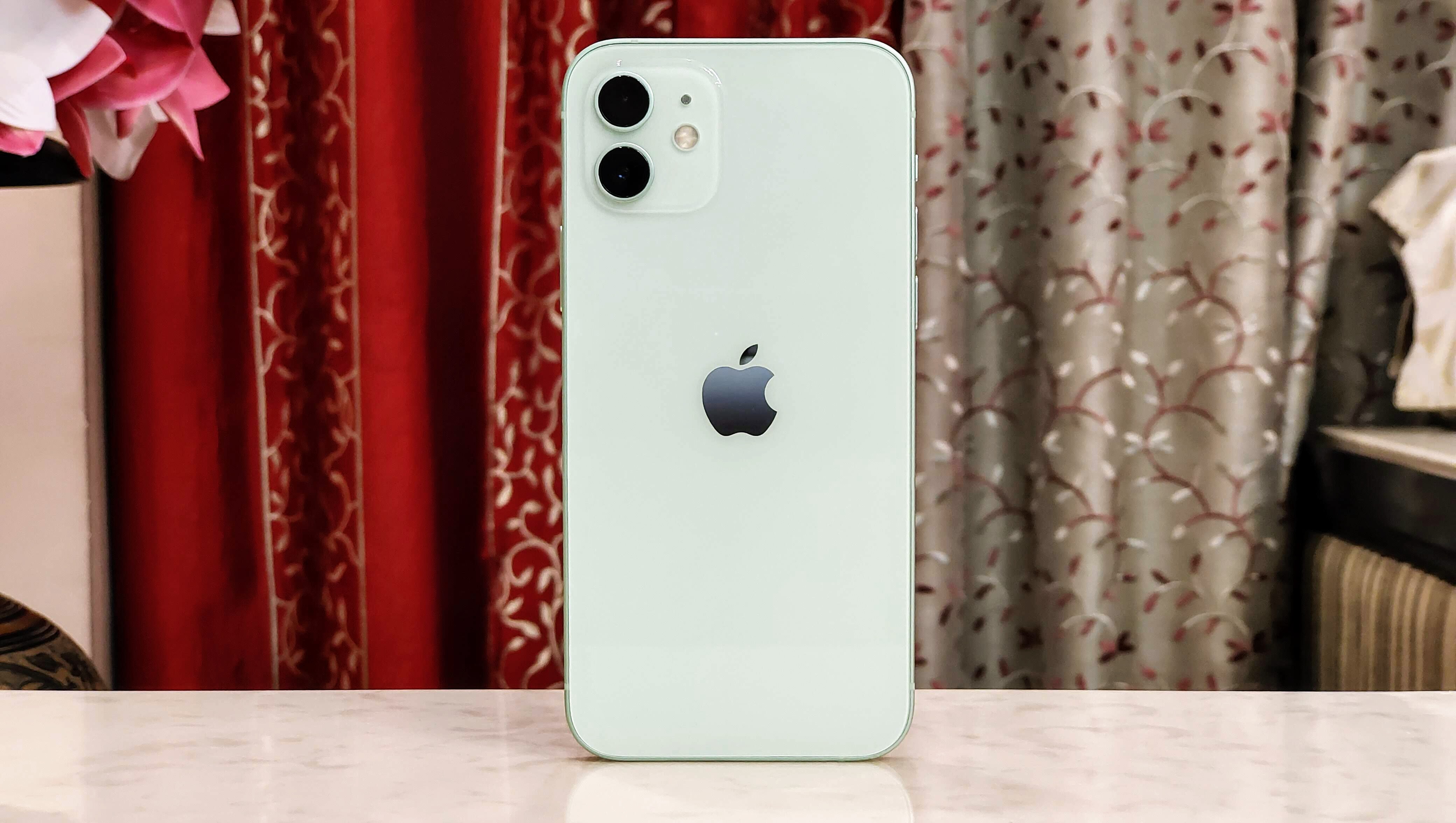 Verdict
While we clearly see some caveats that cloud around iPhone 12, the pros are more here. There's a reason why this particular model is the 'desirable' one. It borrows a lot of elements from the iPhone 12 Pro (size, screen, battery, processor and two rear cameras out of three) and appeals to both first-time iPhone buyers, and those planning to upgrade. While there's no doubt Apple has once again used its expertise in mixing the software and hardware beautifully, it has also priced it well. From Deep Fusion cameras that can shoot 4K Dolby Vision HDR videos to OLED screen, A14 Bionic and a design that brings some nostalgia with it, iPhone 12 seems like a perfect blend of everything Apple has to offer.
However, the lack of a dedicated telephoto camera with LiDAR, 64GB storage for the base model and missing charger from the box might be bothersome for many, specially first time buyers. In case you are coming from iPhone X and the previous model, this is definitely worth it. If you are on iPhone XR and later models, you might want to wait.
All said, iPhone 12 is still a compelling offer that won't be outdated in at least the next three years if you solely talk about hardware and performance. On the software side of things, you are anyway getting a five year OS update guarantee.
So does this make it a near-perfect iPhone right now? We won't say no.
Follow HT Tech for the latest tech news and reviews , also keep up with us on Twitter, Facebook, and Instagram. For our latest videos, subscribe to our YouTube channel.
First Published Date:
18 Nov, 05:48 PM IST
71605701336347
NEXT ARTICLE BEGINS