(How to) Fix the eternal Google Search conundrum - make EAT work for your YMYL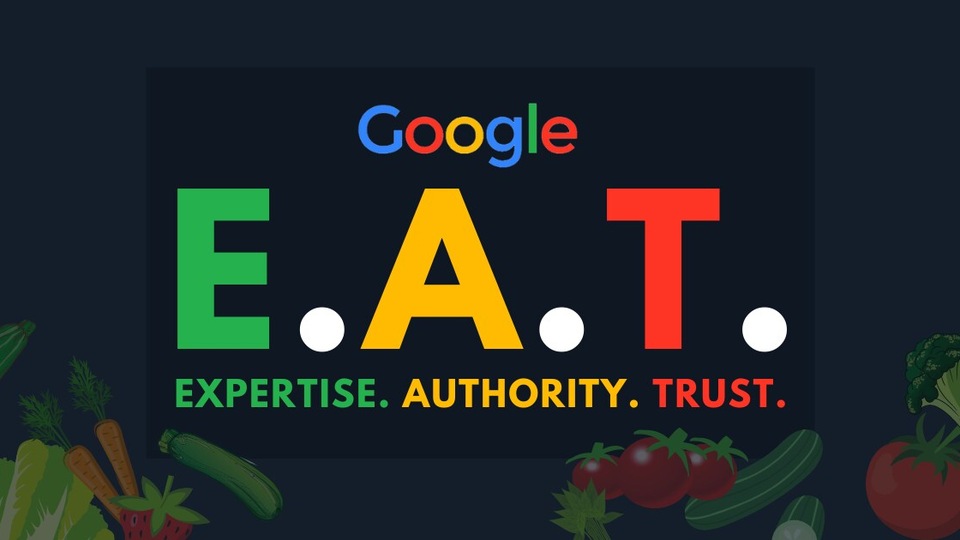 What is it exactly in sites that really makes a mark on Google and why are they left scrambling for answers every time an update is rolled out? Here, know your EAT from your YMYL and how to boost ranking.
Globally, Google has acquired gargantuan power over websites, and any time it, so speak, sneezes, every entity that has linked its future well-being to this behemoth digital corporation, catches a cold. It then becomes critically important for all concerned to deal with changes rolled out to protect revenues and perhaps, even reputations. So, even as the world scrambles to understand the impact of the latest Google Search updates, a re-read of a 175-page document, which Google first published in 2013 (Back to basics), served to put things in perspective and underlined again the importance of certain others.
One of the most critical aspects that immediately became apparent was how EAT (Expertise, authoritativeness, and trustworthiness) is important for YMYL (Your Money or Your Life) pages that could potentially impact a person's future happiness, health, financial stability, or safety. The scale of the impact is massive and also sheds light on the road ahead.
YMYL Fundamentals
Formal expertise is important for YMYL topics such as medical, financial, or legal advice. For example, a chartered accountant is more qualified to write about tax matters. Arguing further, it's even possible to have everyday expertise in YMYL topics. There are forums and support pages for people with specific diseases. For instance, sharing a personal experience is a form of everyday expertise.
Expertise (How to Build It Up)
What does expertise stand for here and what do you need to do to build it up? It means to have a high level of knowledge or skill in a particular field. Importantly, it's evaluated primarily at the content-level, not at the website or organizational level. Needless to say, it is not something that can be acquired in a day, it has to be built on a consistent basis and maintained day after day through cutting-edge content.
All About Authority (How to Acquire It)
Building up your reputation and acquiring authority on platforms requires knowledge, focus, and consistency over a period of time. That begs a question - when is authority acquired? When others see an individual or website as the go-to source of certain specific information, well, that's authority. So, even as you put in your hard yards, to evaluate your authority status, raters search the web for insights into the reputation of the website or an individual.
As far as websites go, an example of a site having authority is Wikipedia. Google itself mentions it as a good source of information.
However, a very important aspect must be underlined here. Authority is very much a relative concept. Therefore, while Elon Musk and Tesla are authoritative sources of information about electric vehicles, they have little to no authority when it comes to SEO.
Trust (How To Build It)
Both expertise and authority are of paramount importance to build your place in the digital sun. However, there is one more key thing required that will allow you to cruise down the digital highway. That vital requirement is a high trust quotient and it does not come easy. Trust is all about the legitimacy, transparency, and accuracy of the website and its content.
In the digital domain, trust too has to be evaluated for the crucial purposes of ranking a website. Raters look for a number of things to evaluate trustworthiness, including whether the website states who is responsible for published content.
Problem With EAT (Work With It)
The problem with expertise, authoritativeness, and trust (EAT) is that—while they're desirable qualities of content—they're fundamentally human concepts. They are nebulous, indeterminate, vague, even ambiguous. What does that boil down to in concrete terms? Well, you can't tell a computer to rank pages with E‑A-T higher.
Is E-A-T a ranking factor? Not if you mean there's some technical thing like with speed that we can measure directly.

We do use a variety of signals as a proxy to tell if content seems to match E-A-T as humans would assess it.

In that regard, yeah, it's a ranking factor.

— Danny Sullivan (@dannysullivan) October 11, 2019
Google Plays "God" (Deal With It)
Now, everyone is looking at Google to play fair and reward hard work, enterprise, innovation, and all that goes into building EAT. In short, Google has to play the role of a digital god - omniscient, omnipotent, omnipresent, and yes, impervious to influence.
This rating exercise is a constant and happens through algorithm updates that are rolled out frequently. Google algorithm tweaks are intended to improve search result quality. These are then shown to Quality Raters with and without the proposed changes implemented.
Google uses the feedback to decide whether the proposed tweak had a positive or negative impact on search results.
Ultimately, Google does not give your website an EAT score. That said, Google engineers are able to understand the tangible signals that align with E‑A-T and adjust their ranking algorithms accordingly.
Tough Facts to Face (Manage It)
i) You can't demonstrate E‑A-T if you don't have it—and that's the first hurdle to overcome.
ii) News sites are YMYL sites.
So, what can happen when an update is rolled out? Well, it can be a sucker punch sometimes. Because many sites have no E‑A-T, traffic actually dropped when the core update rolled out. Also, it likely stays there till Google's ability to algorithmically detect EAT is improved.
Nevertheless, tough as it may sound, there are a number of things that can be done at the basic level to ensure that you keep your ranking high.
5 Takeaways
1. Build high-quality backlinks
2. Keep YMYL content updated
3. News articles must be factually accurate to demonstrate high E‑A-T
4. Update author credentials on bio pages
5. Hire experts.