5G to help India unlock Industry 4.0, says Ericsson's Nitin Bansal
5G is believed to be a game-changer for Indian users as it will help accelerate adoption of technologies such as Internet of Things, Edge Computing, Artificial Intelligence, Virtual Reality, Augmented Reality.
27 Dec 2020, 07:32 PM IST
in news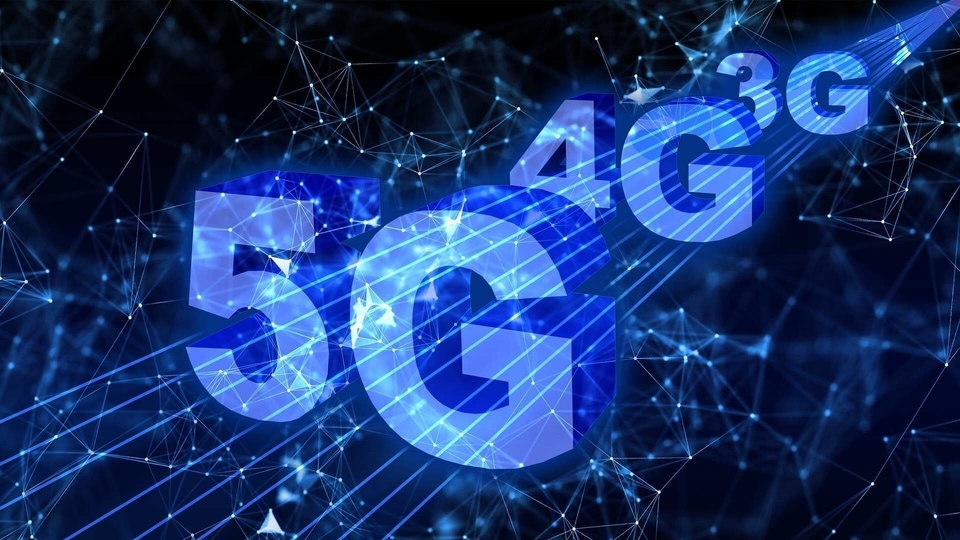 India is yet to unlock 5G. Even as there is no clear roadmap in sight, the next-generation technology is regarded as the game-changer. Rightly so, it is going to find its application in sectors extending beyond mobile data and calling. It will propel advancements in the Internet of Things, Edge Computing, Artificial Intelligence, Virtual Reality, Augmented Reality. Industries such as retail, healthcare, agriculture, and logistics will be among the top beneficiaries.
The biggest assurance for speedy 5G rollout in India has come from none other than Prime Minister Narendra Modi. "Now, we need to work together to ensure timely roll-out of 5G network connectivity in order to leapfrog into the future and empower millions of Indians," Modi said while inaugurating IMC 2020 virtual event earlier this month.
One of the key stakeholders in the upcoming 5G ecosystem in India is going to be Ericsson. The Swedish multinational networking and telecommunications company is already working with multiple local partners for the rollout.
According to Nitin Bansal, Head of Ericsson India and Head of Network Solutions, (Southeast Asia, Oceania and India), the next-generation broadband technology will help the country unlock the potential of the Fourth Industrial Revolution – Industry 4.0 – and will be the foundation on which India can further build on its digital transformation journey and realize its long-standing vision of a 'Digital India'.
"India today has the highest data consumption per smartphone user per month, compared to any other country in the world. Our advanced and competitive 5G portfolio can provide Indian service providers with the 5G solutions required to manage the growing data traffic volumes cost efficiently, while ensuring that the networks deliver to the size and complexity of the Indian market requirements. We believe 5G is the answer to meet this growing data demand. A recent Ericsson Consumer Lab Survey conducted during COVID has shown that more than half of consumers in countries such as Spain, Brazil and India (62%) wish 5G had been rolled out much faster to help them deal with the current crisis thus creating a stronger case for 5G," he said in an interview to Hindustan Times.
ALSO READ: PM Modi says mobile technology to be used for Covid-19 vaccination drive
Bansal added that Ericsson has been working with its operator partners as well as the academia community to test and develop various 5G use cases which are relevant for India. He also highlighted that the company had taken a lead in the 5G space when it demonstrated the technology through a Connected Music use case and India's first-ever live 5G video call using a 28GHz spectrum at the last year's India Mobile Congress conference.
"The Ericsson Radio System hardware has been 5G-ready since 2015 enabling operators to upgrade to 5G with a remote software installation. 5G as a technology has matured through years of R&D, testing and standardization," he said.
ALSO READ: 5G prospects compelling for India, adequate, affordable spectrum can spur growth: Qualcomm
Bansal also shed light on how 5G can help accelerate the pace of technology adoption in industries such as media. He highlighted an Ericsson report 'Harnessing the 5G Consumer Potential', which says the 5G consumer market could be worth $31 trillion by 2030, 40% of which can be attributed to consumer spending on enhanced video, augmented reality (AR), virtual reality (VR) and cloud gaming over 5G networks.
"In fact, these technologies also open up new business models and opportunities for service providers. A combination of 5G access networks, edge computing, high-performance distributed 5G core capabilities and new device form factors that's bringing these new use cases to life. As per the report, AR is likely to drive over half of all consumer spending on immersive media by 2030 starting with gaming and extending to areas such as shopping, education and remote collaboration," he explained.
Even as we envisage a utopian connected future, the reality is that seamless connectivity is still a big problem in emerging markets such as India. Patchy-network areas, call drops, and many more continue to affect Indian users.
Bansal, however, believes 5G will help manage the growing data traffic on the networks more efficiently.
"Momentum continues in the build-out of 4G (LTE) networks in India and globally. 4G networks are also evolving to deliver increased network capacity and faster data speeds. LTE will continue to be the dominant technology in India in 2026 accounting for 63% of mobile subscriptions. We are working with service providers to introduce technologies like Intelligent optimization and Ericsson Operations Engine that enables them to plan, predict and proactively manage the customer experience in their networks with Data-driven operations that enable the shift from reactive to proactive IT and network management for enhanced customer experience," he concluded.