Ahead of WWDC 2020, voices against Apple's App Store tax get louder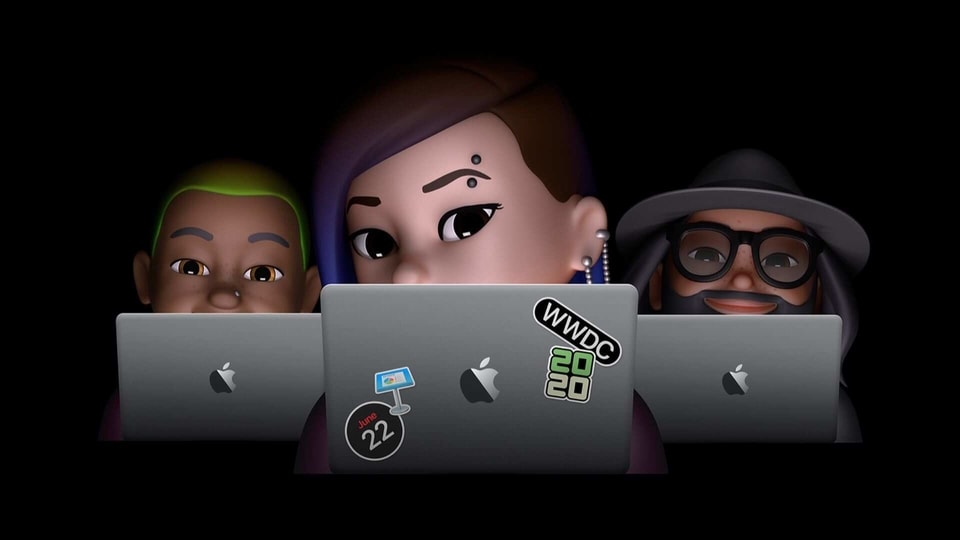 Apple and Google have monopoly over app stores for smartphones. The two are often criticised for grabbing a larger share of spoils than they should have been.
Apple's annual developer conference 'WWDC 2020' is just a couple of days away. Just like every year, Apple will woo developers around the world to invest in the App Store. So far, Apple's App Store has been a success. In the first quarter of 2020, consumers have spent a record $23.4 billion on apps. That said, not everything is hunky-dory, at least for developers.
Ahead of the first-ever virtual WWDC 2020, Apple is at loggerheads with a relatively unheard email company called Basecamp. The bone of contention between the two sides is Apple's controversial App Store tax policy. Basecamp had recently launched an email service called Hey. Unlike other email services, Hey is a paid app, available for $99 a year.
The controversy erupted when Apple stopped Hey from rolling out a new update to the app as it did not allow users to sign up or pay through the iOS app. Instead, it allows users to pay for subscription directly through its website. Since then, there has been a mini-war of words between the two sides.
Interestingly, the spat between Basecamp and Apple comes at a time when the European Union is probing Apple's antitrust practices in regard to the App Store. The investigation will focus on App Store policies that make it mandatory for apps to use the in-app purchase system and limiting developers from informing users of alternative purchasing possibilities outside Apple's ecosystem. The EU is taking the action after Spotify SA filed a complaint against Apple.
Apple's App Store tax
Apple claims developers have earned over $120 billion globally from selling digital goods and services in apps hosted by its App Store.
While the official website portrays Apple's flexible image, but it does collect 30% commission on with Apple's In-App Purchase system (for free apps).
There are more tiers where Apple makes money by taking a commission from iOS developers. For instance, for paid apps (ones that ask upfront money for download), it levies 30% commission.
If a developer chooses Apple's In-App Subscription system, Apple collects a 30% commission for the first year. After the first year, Apple collects a 15% commission.
Growing monopoly
If you think about it, Apple and Google have a monopoly over the app stores. Since their launch in 2008, they have evolved into powerful marketplaces featuring millions of developers around the world. For hosting these applications, Google and Apple began charging a commission which can go up to 30%.
These two companies do get the credit for helping accelerate an app economy. But at the same time, developers have become dependent on these two platforms to scale their apps. This is why developers have often criticised that these two companies are grabbing a bigger share of spoils than they should be.
The revolt
Basecamp is not the first company to revolt against the tax system. Back in August 2018, Netflix Inc. and video game makers Epic Games Inc. and Valve Corp. revolted over the over app store 'tax'. A couple of months later, Netflix barred new iOS users to sign up for the app through the App Store.
Epic Games, the studio behind the popular game Fortnite, also chose to skip the launch of a new game on Google Play Store in order to sidestep the 30% cut. Almost two years after taking the stand, Epic Games gave in and launched Fortnite on Google Play Store.
"Google puts software downloadable outside of Google Play at a disadvantage, through technical and business measures such as scary, repetitive security pop-ups for downloaded and updated software, restrictive manufacturer and carrier agreements and dealings, Google public relations characterizing third-party software sources as malware, and new efforts such as Google Play Protect to outright block software obtained outside the Google Play store," an Epic Games spokesperson said in a statement.
Another major app to sidestep the official app store is Tinder. The dating platform launched new payment process to allow users to enter their credit card information directly in the app.
Just recently Microsoft President Brad Smith also echoed sentiments to review app stores.
"They impose requirements that increasingly say there is only one way to get on to our platform and that is to go through the gate that we ourselves have created," Smith said. "In some cases they create a very high price per toll -- in some cases 30% of your revenue has to go to the toll keeper."
Unmoved Apple
Despite the revolt and controversy such as with Basecamp, Apple has hinted at it is not going to reconsider its App Store policy. In fact, it has doubled down on its decision to reject Basecamp's Hey app.
"Sitting here today, there's not any changes to the rules that we are considering," Apple's marketing chief Phil Schiller told Techcrunch. "There are many things that they could do to make the app work within the rules that we have. We would love for them to do that."
Apple's stricter policy may also be based on the fact the company does make a lot of money from the commission. Amit Daryanani, an analyst at Evercore ISI, in his note wrote that if Apple chose to slash its cut from 30% to 5%, it may lose 11% off the company's earnings per share, reported Bloomberg.
A rare exception Apple has made in the recent times is for Amazon Prime which has been allowed to sell movies and iPhones and iPads without giving a commission.