Alibaba, JD.com handled record sales of $136 billion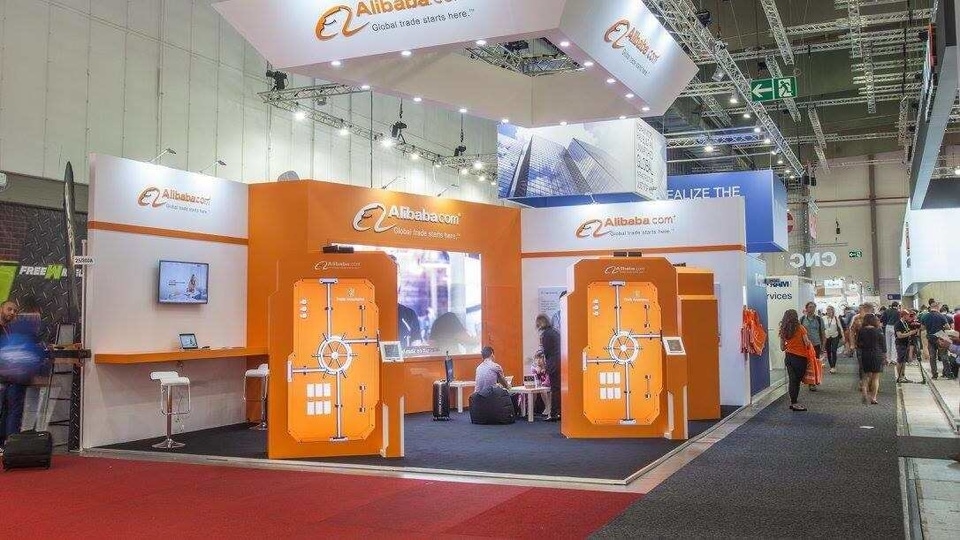 The twin e-commerce giants put nationwide consumption to its first major test since the pandemic with the annual "6.18" summer extravaganza that concluded Thursday.
Alibaba Group Holding Ltd. and JD.com Inc. handled record sales of $136 billion during the country's biggest online shopping gala of the post-pandemic era, suggesting China's nascent consumer spending recovery has legs.
The twin e-commerce giants put nationwide consumption to its first major test since the pandemic with the annual "6.18" summer extravaganza that concluded Thursday. Transactions across JD's online platforms during the 18-day marathon leapt 34% to 269.2 billion yuan ($38 billion), a faster pace than in 2019. And Alibaba said it handled 698.2 billion yuan during its own campaign, without a year-earlier comparison. JD's shares stood largely unchanged after rising 3.5% in their Hong Kong debut.
China's largest retailers counted on pent-up demand during the event -- created by JD to commemorate its June 18 founding anniversary -- to make up for lost sales during a coronavirus-stricken March quarter. Global brands and smaller merchants alike stocked up on goods for months in anticipation of an online bargain spree surpassed only by the Nov. 11 Singles' Day in scale. The final tally underscored how hundreds of millions of shoppers remain willing to spend after the world's No. 2 economy contracted for the first time in decades, especially given huge discounts as Covid-19 shifted buying to the internet.
"The strong GMV at 6.18 will help to dispel market anxiety about virus-related disruptions," Bloomberg Intelligence analyst Vey-Sern Ling said. "Chinese e-commerce platforms will probably deliver strong 2Q sales and profit recovery due to pent-up consumer demand and an accelerated shift to digital consumption channels driven by the virus."
This year's deals-fest culminated with the biggest bargains Thursday and featured more generous subsidies than ever before, as well as an unprecedented cohort of live-streaming personalities. Competition also intensified with the likes of ByteDance Ltd. and Kuaishou -- whose video app now sells JD goods -- vying for buyers.
"Chinese and foreign brands had sluggish sales due to the pandemic, and 6.18 has become their most important opportunity in the first half," JD Retail Chief Executive Officer Xu Lei said in an interview with Bloomberg Television. For discretionary items like home appliances, "we've seen a recovery in consumption."
Chinese retail suffered a record collapse in the first three months of 2020. While it's on the mend, latest data shows private consumption still sluggish, dashing hopes of a V-shaped recovery as people head back to work. The picture is complicated by the fact that Covid-19 has kept people away from stores and shifted an unknown proportion of retail activity online, propping up online purchases.
JD has projected revenue growth of 20% to 30% this quarter. Xu -- widely viewed as the front-runner to succeed billionaire founder Richard Liu -- says JD is on track to meet that goal and isn't threatened by competitors encroaching upon its turf, like in consumer gadgets.
"I don't dance with them, I dance with users," he said.
Signs had grown this month that China's e-commerce giants were on track for record sums as measured by gross merchandise value, or total value of goods sold. During the first ten hours of its 6.18 campaign, Alibaba's Tmall business-to-consumer marketplace logged sales 50% higher than during the same period last year, after participating brands doubled. JD has said sales of imports like HP laptops and Dyson hairdryers soared, while it's selling more fresh produce in smaller cities.
Initiated in 2014 as a riposte to Alibaba's Singles' Day, 6.18 has become yet another annual ritual for e-commerce companies and their offline partners from Walmart Inc. to Suning.com Co. Beyond headline figures, it's less clear how much it contributes to the bottom line given the enormous discounting involved.
"The result is good as far as growth is concerned, but in terms of margins, all the players will see the consequences," said Steven Zhu, analyst at Pacific Epoch. "It's just what I call paid-GMV for all the platforms. It's the time that people have to have a good number after the coronavirus, so they just do it at whatever the cost."
Alibaba, along with brands on its platforms, committed cash and other coupons worth a total of 14 billion yuan, according to the company. JD said it offered 10 billion yuan in subsidies.
"User growth and retention, and the digitization of brands and merchants are key considerations" when Alibaba pushes subsidies during promotions like 6.18, said Alibaba Vice President Mike Gu, who heads Tmall's fashion and consumer goods businesses.
More broadly, sales of fast-moving consumer goods on the Tmall and Taobao marketplaces in the June quarter have so far exceeded the pace of 2019's final quarter, Gu said in an interview. Thanks to 6.18, apparel growth this month has also climbed back to pre-Covid-19 levels, he added.
Live-streaming is also playing a bigger role during this year's 6.18, at a time Covid-19 is fueling an unprecedented boom in online media. Alibaba's Taobao Live championed the use of influencers to sell everything from lipstick to rockets, prompting rivals like JD and Pinduoduo Inc. to follow suit.
Social media companies like TikTok-owner ByteDance and Tencent Holdings Ltd.-backed Kuaishou are jumping on the bandwagon. Their mini-video platforms in China have lured a long list of tech chieftains hawking products of their own to live-streaming fans: The latest was NetEase Inc.'s usually reclusive founder, William Ding. Last week, his debut on Kuaishou amassed 72 million yuan of sales in just four hours.
"I've never eaten beef jerky as tasty as this in the last twenty years," the billionaire said during the livestream.
Written by Zheping Huang.