Application owners are driving new levels of customer loyalty on the back of enhanced digital services during lockdown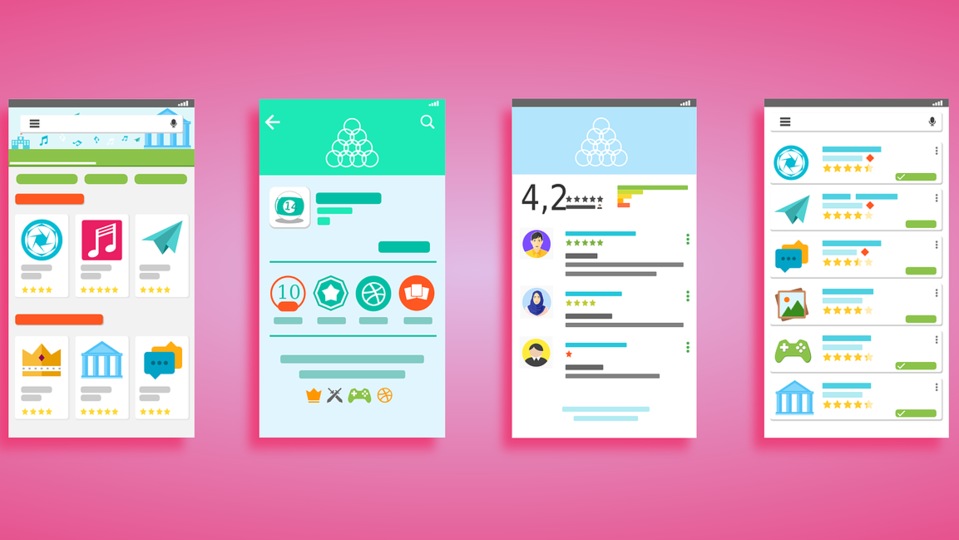 The need for constant innovation and faultless online and digital experiences has only increased over the pandemic as consumers have turned to applications at a scale that was unimaginable before.
For technologists and application owners, the last 18 months have been a true moment of reckoning. As lives were turned upside down in the early days of the pandemic, organisations scrambled to develop and launch new digital services to serve customers who suddenly found themselves living in lockdown. And the need for constant innovation and faultless online and digital experiences has only increased in the 18 months that followed, as consumers have turned to applications at a scale that was unimaginable before the pandemic.
In our latest consumer study, The App Attention Index 2021: Who takes the rap for the app?, 85% of people reported that applications and digital services have become a critical part of how they have gone about their lives over the last 18 months.
Digital services have been a lifeline to normality for people all over the world - a way to keep in touch with friends and family, to be entertained, to access essential services and to work and learn while living under strict lockdown.
The emergence of digital gratitude and a higher level of customer engagement and loyalty
Whether it is food delivery services, fitness classes, messaging tools or citizen-centric services offered by governments, application owners have recognized the need to go the extra mile to help customers through this incredibly difficult period. Organisations have innovated at speed across their entire operations to deliver digital experiences that have helped their customers and enhanced their lives over the last 18 months.
Applications have made it easier for people to access services and to fit activities in around their other work and life commitments; and, for many, digital services have enabled them to try new things that they wouldn't have done before.
Our research reveals how these efforts have led to a new sense of digital gratitude among consumers. Across all ages and demographics, people report that digital services have had a positive impact on their lives during the pandemic, enabling them to get through this challenging period and to cope and function in most areas of their lives. And this has brought a massive appreciation for brands that have stepped up to help them through these uncertain and worrying times.
Indeed, 72% of people say they are grateful to brands that have invested in digital during the pandemic so they could access the services that they love.
This new dynamic in consumer sentiment presents a huge opportunity for application owners. By delivering masterful and faultless digital experiences which help people and add real value to their lives, brands can establish deeper and lasting relationships with their customers, now and beyond the pandemic.
Appreciation can quickly turn to frustration
People have seen and experienced how applications can and should perform in 2021, and they are now demanding the same experience every time they use any digital service.
Expectations around digital experience have risen across a wide range of performance and functionality areas during the pandemic and, in particular, around reliability, security and personalisation. Consumers are looking for the 'total application experience' - a high-performing, reliable, digital service that is simple, secure, helpful and fun to use. This is where the bar has been set for all digital services moving forward.
The flip side of consumers relying on many applications over the past 18 months, is that when things go wrong, the stakes are raised and the brand equity is compromised.
Consumers are now totally unforgiving when it comes to poor digital experiences. When they encounter a problem with an application – and the majority have over the past year – they won't wait and try again later; they just delete the application and switch to an alternative provider straight away. They've also become far more likely to tell friends and family about their negative experiences which is damaging to the brand itself.
Who takes the rap for the app? Brands are firmly in the firing line
What makes this situation even more challenging for brands is that consumers have no regard for what is causing a problem with an application – they simply expect it to work every time.
Even when problems are caused by factors outside of the application itself - such as bad internet connectivity, 4G/5G mobile network issues, slow payment gateways or technical issues with third-party plug-ins – consumers still place the blame on the application owner.
People feel that problems with applications are completely avoidable and 72% believe it's the responsibility of the brand to ensure that the digital service or application works perfectly.
Visibility is key when walking the digital experience tightrope
For the last 18 months, brands across all sectors have risen to the challenge during the pandemic, driving wide-scale digital transformation to develop innovative digital services which have enhanced people's lives during this tumultuous time. In doing so, they've been able to develop more meaningful relationships with their customers.
But every application owner needs to understand that they can't afford any slip-ups. Even those that have gone above and beyond to help customers are living on a knife-edge. All of the gratitude and goodwill that they have deservedly earned over the last 18 months can be undone in one second, due to one compromised or substandard experience or a transaction
In this environment, technologists must have real-time visibility and insight into IT performance so that they can identify and fix issues before they impact the customer. And, more than this, they need business context on IT performance data to cut through complexity and data noise and prioritise the issues which will have the biggest impact on customers. This full-stack visibility - across their diverse new-age application stack, infrastructure and cloud environments in which apps are hosted as well as across the internet - is the only way that brands can ensure they continue to ride the wave of digital gratitude.
This article has been written by Abhilash Purushothaman, MD (India & SAARC) at AppDynamics.