Blockchain's role in the supply chain of the future
Businesses are embracing emerging technologies such as AI, ML, Big Data, etc. The supply chain industry has followed suit and implemented automation in processes and operations.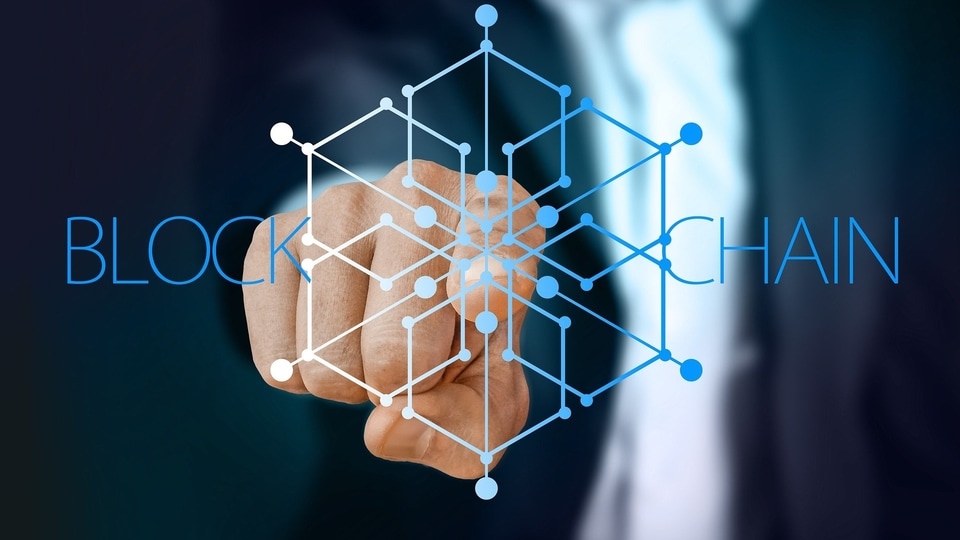 2020 was a whirlwind year for everyone. Despite all of the upheaval, blockchain has continued to make some truly fundamental changes to supply chain management and trade. Businesses are embracing emerging technologies such as AI, ML, Big Data, etc. The supply chain industry has followed suit and implemented automation in processes and operations. By incorporating artificial intelligence, the processes have become more efficient, advantageous, and dependable.
Accepting artificial intelligence has simply facilitated the creation of more productive, valuable and dependable cycles. With technological advancement and usage of tech like internet of things helps to increase visibility, enhance customer loyalty and trust by maintaining a transparent supply chain network.
In 2021 the growth and development of Indian logistics and Supply Chain sectors will be underpinned on technological factors from AI-driven robotics and use of data analytics to WMS and Automated Guided Vehicles.
These are the kinds of changes that are difficult to notice when you are on the ground and caught up with trying to just make things work. But with blockchain, the results are immediate and visible. We only need to take a look at how supply chains have been transformed with blockchain.
P2P payments
The first significant distinction is the usage of tokens for internal settlement and accounting. At the end of each day, a larger retailer, such as Shopper Stop, must settle balances from multiple field sites. Large corporations frequently have sites or even departments that function as multiple independent companies with a common color scheme and a logo. In the coming days, there will be errors and corrections, and all of this will cost money.
Peer-to-peer payments, which were first seen with Bitcoin have been translated to internal accounting. Rather than settling every account individually, an increasing number of large, diverse corporations are using coins to simplify and transparently settle internal accounts. P2P transactions accounted for around more than 1.28 billion transactions with the value of these transactions being over ₹3.54 lakh crore in India
Tokenising assets
The ability to represent non-divisible assets with tokens has resulted in some unexpected new ways of monitoring quality through to indirect suppliers. The consumers of today are very interested in learning about the origin and qualities of the products they buy and consume. Did the diamond come from a conflict-free zone? Were the eggs produced by free-range chickens? Are the labourers who made the clothes they are wearing being paid adequately? It's difficult to know the entire supply chain from end to end. Most customers realize and screen their direct suppliers, however, only a few monitor indirect suppliers.
If the product is tokenised from the first step, it becomes considerably easier to do what we've called inferable provenance. For instance, the buyer and even the consumer can determine if the outfit they purchased is from a brand that did not pay their labours well in Bangladesh.
Moving the competition line
A third undeniable change in the supply chain space is that we have moved the line on collaboration. Competition is a key innovation driver in all sectors. However, it additionally implies that the innovation occurs at the firm level, not at the level of the sector or the industry. This is despite the fact that some issues are tough for all companies — like on-boarding new suppliers. When large industries, such as the automotive industry or maritime shipping, approach blockchain, there is a shift toward industry-wide innovation.
Integrated infrastructure
The rise of Blockchain came after years of a global focus on building digital infrastructure. This included extending internet access, the rise of cloud computing, and the use of APIs to connect. But rather than digitszing the world, this led to islands of digitisation, since most efforts were proprietary and platform-based. Customised systems means that they are not able to communicate with each other.
But with blockchain, all regions, all governments, and all central banks are exploring the same technology at the same time. This means that the full force of the market is rolling over. Unlike, say EDI, blockchain is not one technology among many types, it is a fundamentally different way of doing business. India has also been at the forefront in adopting the blockchain technology. As per the 2019 NASSCOM Blockchain Report, as many as 50 percent of the states are involved in blockchain technology's adoption in varying degrees. Karnataka, Kerala, Tamil Nadu, Maharashtra, Telangana, and Andhra Pradesh have adopted the blockchain technology.
It is paving the way for new domestic and global legislation that will enable it to operate across borders and allow the types of direct integration that allow things like demand forecasting and behavior-based insurance.
What's next?
Now that we have reached 2021, we can see that these 4 trends are igniting a new wave of regulatory activity. Global institutions are getting involved as well. In particular, the ICC has activated its networks both to develop new rules around digital trade, and the UN's MLETR initiative is gaining speed.
Indian companies are interested in blockchain and are curious to know how it can make their operations more efficient and transactions secure. This also implies that the blockchain companies are trying to improve and enhance their technology that can be applied optimally, various methods to help firms reduce costs, enhance processes, customer data tracking and security, ensure product safety and deal with fraud and counterfeiting. This is not just limited to big firms and organisations, but even small and medium businesses are trying to streamline their operations through blockchain. Blockchain has become more relevant this year, due to the pandemic there has been a huge shift to digital platforms and thus the need to have safe and transparent transactions. Though the technology in India is nascent, its potential across the board is enormous.
The main thing to expect through 2021 is that blockchain will remain a technology that is behind the scenes – most consumers will not know that they are using it. The reality is blockchain has been integrated into multi-system digital solutions that optimise supply chain management in a variety of ways. As digital becomes the new standard of trust, 2021 will see the introduction of new identity formats and optimised integrations.
This article has been written by Amit Ghosh, Chief Information and Services Officer, R3
Follow HT Tech for the latest tech news and reviews , also keep up with us on Twitter, Facebook, and Instagram. For our latest videos, subscribe to our YouTube channel.
First Published Date:
29 Sep, 09:00 AM IST
71632842774885
NEXT ARTICLE BEGINS