Data breaches can impact a brand's relative strength and here's what's at peril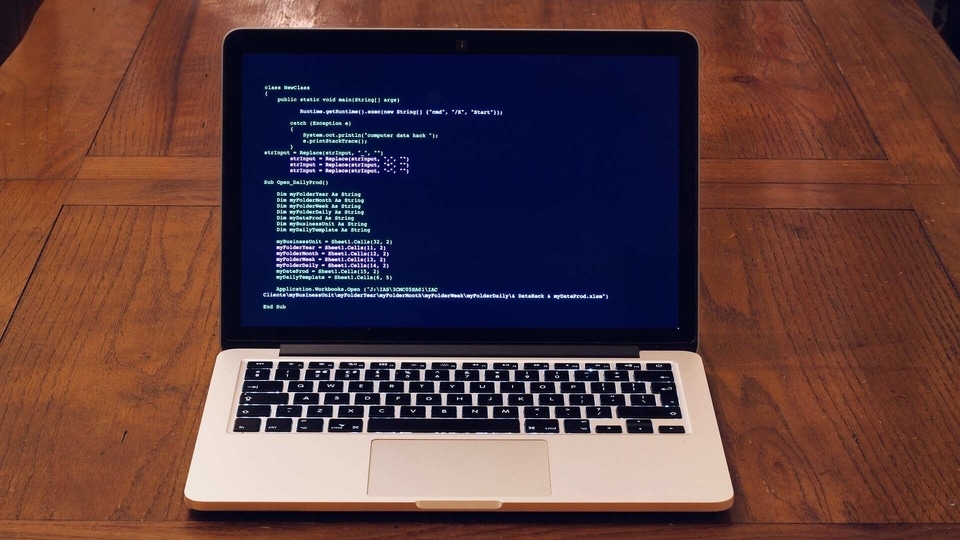 Most studies focus on the immediate effect a cybersecurity incident would have on a brand value and they often overlook the fact that consumers' money is not short-term.
People today have transitioned significantly from physical to digital spending and spending a major part of their day on the web, and the ongoing pandemic has only catalysed this transition. We have become a data-rich but time-poor society where we depend majorly on technology to lessen the pressure on our time. Globally, brands across industries have adapted to this new phenomenon and are building an impeccable blend of physical and virtual experiences for customers to engage with.
Brand Value and why it matters
Intangible assets have become increasingly significant to business success and evaluation and brands form a large proportion of these intangible assets. They create value in the mind of customers by ensuring recognition, generating trust and credibility, and creating emotional connections. Brands can be considered as economic assets whose value signifies the overall earnings of a business. If there is a fundamental change in the way customers interact with a brand, it would directly affect the profit margin of enterprises.
For a personalised digital experience, customers share a large amount of personal identifiable information (PII) data, and this will only increase in the years to come. The PII data does not just contain insights into the individuals' likes, dislikes, and preferences but also collects, stores and processes information about their near and dear ones as and when required. That said, customers implicitly place a certain amount of trust in a brand to safeguard their personal and sensitive information.
With a staggering amount of sensitive and personal data being shared at a rapid pace, security can no longer be just a hygiene factor for brands or customers. Any organisation is bound to be affected extensively in the event of a data breach. The first and foremost asset that will be hit would be their reputation and the trust their customers may have in them. The brand value of the organisation will take a hit and the overall business can be impacted. Sensitive records of customers and business if stolen or manipulated can cause a loss of millions or even billions at times.
Impact of a breach
Most studies focus on the immediate effect a cybersecurity incident would have on a brand value – the cost of the breach, remedies to rebuild the business, the damage to a brand's reputation, and a wave of negative PR. However, they often overlook the fact that consumers' money is not short-term. A single cybersecurity incident would have enough negative impact on the mindset of consumers and lead to a loss of trust in that brand, which can be a huge setback. Regaining the lost consumer trust may take years, during which, the overall brand value takes a beating.
Brand's relative strength in peril
While the brand reputation may be affected by data breaches holistically, the impact on a brand's relevance in its customers' lives is directly proportional to the following three factors:
Presence – In today's era of hyper-connectivity and on-the-go reviews, a data breach could topple an entire brand's reputation and perception in a mere instant, let alone being hoarded by a negative campaign. Hence the "presence" of a brand today is significantly impacted as compared to a few decades ago, before the digital age where social media was still in its infancy.
Affinity – As the news of a breach spreads, customers stop engaging with the brand almost immediately, thereby creating a lack of affinity towards the brand. With reduced affinity, both the business and reputation take a significant blow. Damage control would be deemed ineffective if not too late to regain the trust of consumers and make up for the lost time.
Trust – The loss of consumer trust is perhaps the most significant impact a data breach can have on a brand. With brand experiences centered around building relationships and offering "delight" to sustain customer loyalty and repeat purchase, organisations must uphold the trust their customers have placed in them to protect their data. In the event of a breach, customers would simply stop engaging with the brand to safeguard their assets. This will induce an incomprehensible loss to the brand than what can be calculated.
Brands need to underline the importance of data security, re-imagine their security strategies in order to enjoy the trust of their customers. They must implement a well-defined cybersecurity strategy to maintain a constant vigil and protect applications, data, network, and systems from the ever-evolving threat landscape. While there are no predefined procedures for applying security strategies a few best practices such as creating a security-first culture within the organization, building robust governance systems in tandem with the board, backing strategies with the right investments, and managing and securing the supply chain can be considered to safeguard businesses.
This article has been written by Vishal Salvi, Chief Information Security Officer & Head Cyber Security Practice, Infosys